Two Georgia counties just found a net gain of 1,227 new votes for President Trump that previously had not been counted. In Floyd Co., they found 1,643 new votes for Trump and 865 new votes for Biden. And in Fayette Co., they found 1,577 new votes for President Donald Trump, while Biden received 1,128. These two counties drop Biden's lead from almost 14,000 votes down to 12,750. And there is talk of a third county with another net gain for President Trump. There are 159 total counties in Georgia.
However, there are many ways to scam the voting system, including fake registrations, dead people mailing in ballots, and removing all ballot observers for one party completely out of the ballot counting process... all of which my team has firsthand knowledge of having happened this election.
One person fraudulently affected 8,000 votes. And our staff has knowledge about other illegal behavior happening across several states. Every allegation of fraud needs to be investigated and if proven, prosecuted.
Today, join LCA's Year-End Challenge Grant to DOUBLE your impact to support this important effort. -Mat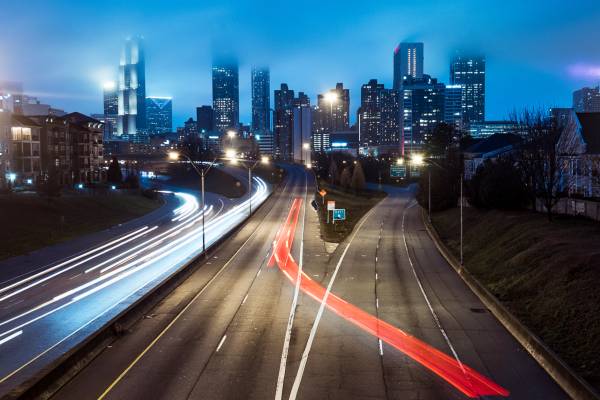 The level of propaganda coming out of the fake news outlets, and even Fox News, is astounding! Illegal behavior has happened in multiple states. There are accusations that rival the voter fraud seen in corrupt third-world countries.
In California, "[Carlos] Montenegro allegedly submitted more than 8,000 fraudulent voter registration applications between July and October 2020." He was criminally charged this week for falsifying names, addresses and signatures on nomination papers under penalty of perjury.
And this is the work of just one person!
There are more than 11,000 incident reports impacting countless numbers of ballots. While more concerning reports are still rolling in. Any one of these reports could be what leads to exposing fraud that changes the outcome of this election, but we won't know until each one is fully investigated.
The election is not "final" like the NY Times wants you to believe! And it is false to say this was "the most secure [election] in American history," as USA Today printed. Nevada sent out real ballots to every name and address on the voter rolls without any solicitation. Anyone could return them, and the state would never know. In addition, 12 new states allowed mail-in ballots, though in 2005 a bipartisan Commission chaired by Jimmy Carter found them to be fraught with fraud.
Help us fight for an accurate and honest election with a donation to our Year-End Challenge Grant. DOUBLE your impact right now to help our team investigate and end election fraud in America.

There is a very clear process enshrined in our Constitution to deal with a contested election. This is not the first time this has happened in America. We are not—as the fake news likes to wring their hands and cry—in "uncharted territory." Contested presidential elections began in 1800 with Thomas Jefferson and occurred most recently 20 years ago. In 2000, a total of 537 votes decided the presidential election between Bush and Gore. I led the initial charge in the courts for that election litigation.
Let me walk you through this constitutional process for dealing with a contested election.
The Electoral College votes on December 14. No matter the outcome, the new U.S. House counts the electoral votes. If no candidate has a majority, then the Twelfth Amendment applies and in January each state delegation gets one vote to choose the President from the top candidates. There are more Republican-led states than Democrat.
Legal votes must be counted. Illegal votes must be tossed.
We have the experience necessary for this task. We have already done it and we are in a position to do it again. We have been monitoring and disputing more than 5,000 ballots in just one county in Pennsylvania.
Help our team have the resources necessary to investigate—and if necessary, litigate in the courts—to ensure the integrity of this election is protected. Give today to our Year-End Matching Challenge Grant to ensure that our team has the resources we need to continue fighting for the integrity of our nation and our future.

WE KNOW:
In PA, from the state's own website, 1,601 people between the ages of 100 to 202 years old requested mail-in ballots, nearly all of which were returned in time for the November 3 vote.

In Philadelphia, election officials refused to obey a court order to allow authorized observers from the GOP to observe the vote count.

In Antrim County, Michigan, where Dominion Voting Systems equipment and software was used, 6,000 Trump votes went to Biden.
A new Year-End Challenge Grant has been established to DOUBLE YOUR IMPACT. Every gift between now and the end of the year will be doubled.
Support Liberty Counsel Action with the Challenge Grant. Select here or the button below.

Pray for our team and for America. "Cast your burden on the Lord and he will sustain you..." Psalm 55:22.
I encourage you to sign our petition to President Trump, if you haven't already. If you have, please forward this petition to your friends and ask them to join in voicing support for the President's efforts to ensure an accurate and honest election.
Fair elections are the foundation of a free society and we will keep working to ensure that they are the foundation of America moving forward.
Onward,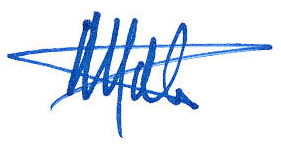 Mat Staver, Chairman
Liberty Counsel Action


P.S. As I mentioned above, we have a new Challenge Grant that will effectively DOUBLE the impact of your donations between now and the end of the year! Select here or the button below to equip our staff to fight this battle for a free and fair election.

P.P.S. Sign our petition to President Trump and then support Liberty Counsel Action's efforts in Pennsylvania to expose corruption and restore the integrity of this election.
Forward this message to like-minded friends who want to see free speech and fair elections preserved in America.


---
Sources:
Lalit K Jha, L.K. (2020, Nov 4). Race to White House enters uncharted territory Biden and Trump gear up for legal battle. The Week Magazine.
Ly, M.N. (2020, Nov 17). Second Georgia County Finds Thousands of Votes With Majority for Trump. The Epoch Times.
National Conference of state Legislatures. (2020, Nov 3). Absentee and Mail Voting Policies in Effect for the 2020 Election.
Phillips, J. (2020, Nov 17). 2 Charged With Voter Fraud, Allegedly Submitted 8,000 Fraudulent Registration Applications. The Epoch Times.