I have in my possession a sworn affidavit from an eyewitness with personal knowledge of the Smartmatic software changing the outcome of elections. This software is connected to Dominion, which we know had "glitches" in Pennsylvania and is used in many states. I'll discuss this more below.
Liberty Counsel Action remains on the frontlines in Pennsylvania. We have another hearing today to count every valid ballot.
Soon, we are delivering a petition to encourage President Trump to fight for an honest and accurate election. This is the last chance to add your name before we deliver it.
Now you can double your impact through LCA's Year-End Challenge Grant to help us have the resources we need to stay on the frontlines of this battle for the integrity of our election. Help support this incredibly important effort today. -Mat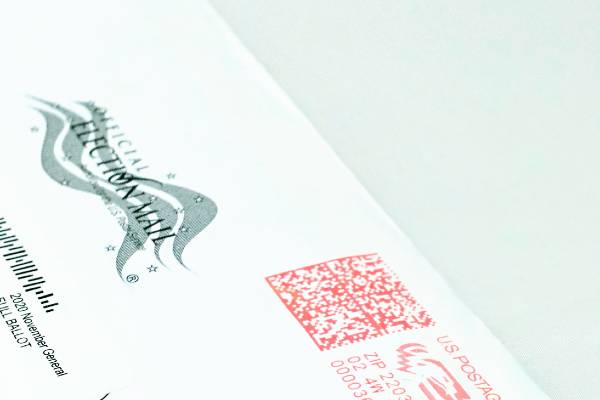 I want to share with you one of the most startling affidavits I have seen on voter fraud. Sworn under oath, the affiant says:
"I was witness to the creation and operation of a sophisticated electronic voting system that permitted the leaders of the Venezuelan government to manipulate the tabulation of votes for national and local elections and select the winner of those elections in order to gain and maintain their power."
He goes on to say: "I was a direct witness to the creation and operation of an electronic voting system . . . between a company known as Smartmatic and the leaders of . . . the Venezuelan government."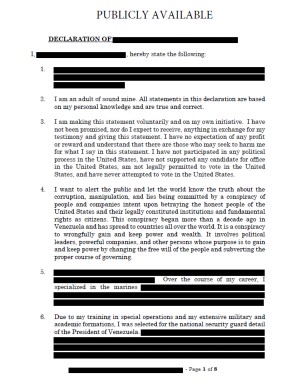 "All of the computer controlled voting tabulation is done in a closed environment so that the voter and any observer cannot detect what is taking place unless there is a malfunction or other event which causes the observer to question the process. I saw first-hand that the manipulation and changing of votes can be done in real-time at the secret counting center which existed in Caracas, Venezuela ... I learned firsthand that it doesn't matter what the voter decides or what the paper ballot says. It's the software operator and the software that decides what counts – not the voter," the affidavit states.
Watching the votes change in real time...
He goes on to say, "After the Smartmatic Electoral Management System was put in place, I closely observed several elections where the results were manipulated using Smartmatic software. One such election was in December 2006 when Chavez was running against Rosales. Chavez won with a landslide over Manuel Rosales – a margin of nearly 6 million votes for Chavez verses 3.7 million for Rosales."
On April 14, 2013, he observed the election involving Nicolas Maduro in real time at the Caracas control center. By 2:00 p.m. that afternoon, Capriles Radonsky was ahead by two million votes. The decision was made to stop the reporting feed, reset the system, and then go back online. The software changed the count, and Maduro "won" by 200,000 votes.

Dominion's ties to Smartmatic . . .
In 2009, Dominion contracted with Smartmatic for the highly contested Philippine elections. Philippine elections have a history fraught with charges of software-induced fraud. The Manila Times wrote that "only the truly uninformed would still find Smartmatic's combination of PCOS/VCM and CCS an acceptable solution to the automation of Philippine elections," noting that the "glitches" and the "lack of transparency ... convinced us of the system's unreliability and its vulnerability to tampering."
In 2012, Smartmatic sued Dominion, claiming Dominion stole significant amounts of Smartmatic technology and implemented its software.
According to Dominion, 40% of U.S. voters in 28 states and Puerto Rico used Dominion Voting Systems in the 2020 Presidential election.
Legal votes must be counted, and illegal votes must be tossed...
LCA's Year-End Matching Challenge Grant has come at a critical moment as our staff is stretched thin to fight against fraudulent ballots in Pennsylvania. Donate today to our efforts to fight for election integrity and bring the truth to light.

In Antrim County, MI, which used Dominion equipment, 6,000 votes for Trump were wrongly given to Biden. Blame it on "operator error" if you want, but it seems like Smartmatic and Dominion have a history of such voter "glitches."
If we sweep these concerns under the rug without proper investigation, then all future elections may become a farce. The Constitution provides a path for a contested presidential election. The process is working. And we are working to make sure legal votes are counted and illegal votes are not.
But we need YOUR help. A NEW Year-End Challenge Grant has been established to DOUBLE THE IMPACT of your gift. Every gift between now and the end of the year will be effectively doubled. Please, give as generously as you can. Our freedom truly hangs in the balance.
Liberty Counsel Action is fighting on the frontlines to investigate allegations of fraud and illegal activities. Donate today to support our efforts to bring justice to the voting process.

Sign our petition to President Trump. If you have already signed, please forward this petition to your friends and ask them to join in voicing support to ensure an accurate and honest election. Then visit our page with links to the growing number of affidavits that we have.
Sincerely,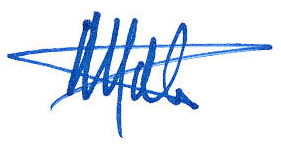 Mat Staver, Chairman
Liberty Counsel Action


P.S. Please join our Challenge Grant to help our team effectively fight for a fair election in PA. Our Year-End Matching Challenge Grant will effectively DOUBLE the impact of your donations between now and the end of the year! Help equip our staff to fight this battle for a free and fair election.
Then sign our petition to President Trump and then forward this message to like-minded friends who want to see free speech and fair elections preserved in America.
Documentation can be found at: Liberty Counsel Action Voter Fraud site.