We know that radical bureaucrats lied to the FISA courts and submitted false documents to push their agenda against President Trump. "People should go to jail," said former U.S. attorney Joe DiGenova.
But will they?
That is up to the grassroots patriots of America, who will either decide to stay quiet and let these crimes be swept under the rug—or stand up and demand that radicals pay for these crimes.
I invite and encourage you to let the Senate know today if you want to see justice through LCA's fax system below. - Mat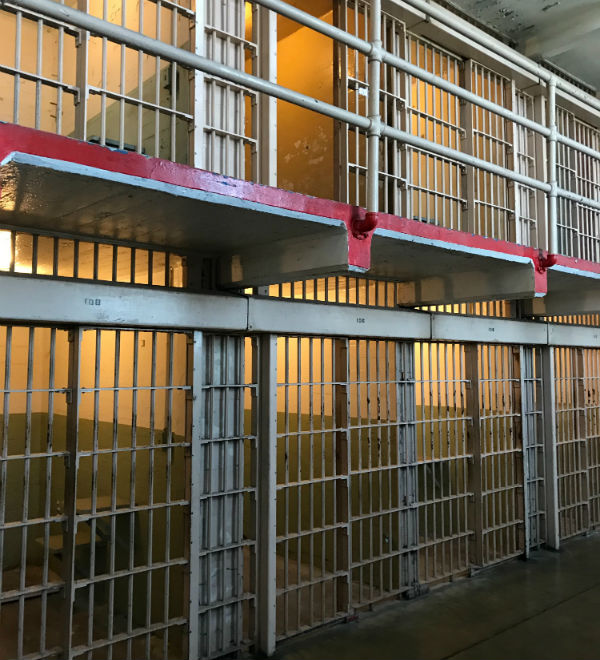 The FBI and the Department of Justice were "completely corrupted," according to DiGenova, in their quest to overthrow President Trump's election results.
DiGenova said he knew that it was corrupt the moment FBI director James Comey announced that Sec. Hillary Clinton would not be prosecuted for destroying 30,000 subpoenaed emails.
"If you or I did that [destroy subpoenaed evidence], we would be in jail today. She got a break because she was Hillary Clinton," he said.
But this is just one instance in a LONG string of abuses of power. If you compare the protection Hillary got from the FBI to its undercover inquisition into President Trump, there is only one conclusion.
"You'd have to be an idiot," said DiGenova, if you "couldn't see that the corrupt investigative process of the FBI and DOJ was being used to basically conduct a coup d'état."
Now is the time to rise up and demand justice be served for every lawbreaker in America. This double standard must be broken for our nation to survive.
You can touch our Senate leaders with an urgent fax demanding equal justice under the law. If you act right now, your fax will be greeting them as they return to work on Monday. It is urgent that we start investigating and immediately referring anyone found guilty of perjury—or worse—for criminal prosecution right now!

On Capitol Hill, our staff describe what is happening right now as "unprecedented upon unprecedented." We are on the verge of a complete abandonment of the rule of law in our nation's highest law enforcement agencies.
On Monday, we will be in a briefing regarding the path forward for the U.S. Senate, and we hope to share any important details that we can directly with you next week.
Your donation in partnership with LCA allows us to take your voice to this powerful meeting and report back to you what is really happening as Congress gears up for what could be the most important month of Trump's presidency. Your monthly donation or a one-time gift helps us get the real story to you and empower you to change what is happening for the sake of future generations of Americans.

We know that this unjust inquisition went all the way to the top. Former President Obama had a meeting with his top law enforcement leaders about their pet project, Crossfire Hurricane. This was documented by his national security adviser, Susan Rice.
It is time to end the era in which radicals boldly lie without fear of repercussions. And it is time to wake up our Senators and tell them to stop being too timid to hold these radicals accountable! They need to pay for their lies and conspiracies against our nation and our President.
There needs to be a groundswell of freedom-loving patriots holding the line and demanding justice for all. And I hope you're a part of it.

Together, we can demand equal justice for all. This simple act could have a powerful ripple effect throughout Washington, D.C. and across our great nation.
Sincerely,


Mat Staver, Chairman
Liberty Counsel Action
P.S. A double standard of "justice" is clear in our nation. Now is the time to stop it and restore equal justice under the law. Fight back by sending your immediate fax today to demand that we hold guilty parties accountable—regardless of their political affiliation.
Then, please help us out with a donation. Spread the word and gather more signatures on our petition in support of President Trump by forwarding this email to your friends.