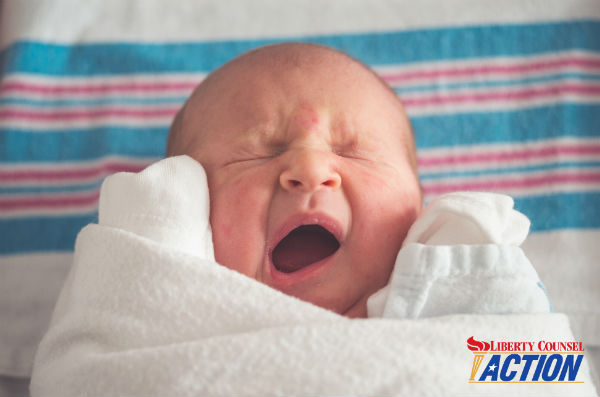 Just to give you a comparison, Hitler is killed about six million Jews, about 1.5 million of which were children. Abortion in America has killed 10 times more babies than Jews murdered by Hitler! (more than 61 million abortions since Roe v. Wade). Pledge with me to advocate for life.

To add to those shocking numbers, babies in New York can be killed up to the moment of birth! The state legislature passed this bill on Tuesday, January 22, the anniversary of Roe v. Wade. Governor Andrew Cuomo immediately signed it into law. Sitting with Cuomo was Sarah Ragle Weddington, the lawyer responsible for Roe v. Wade. Her client in the case admitted that Weddington urged that she lie about being raped to push the Supreme Court to authorize abortion. Governor Cuomo took the time to thank Weddington for her horrific impact.
Rather than sorrow, the Governor and the legislators celebrated by shining pink lights on World Trade Center and three other landmarks to herald the new law! Ironically, the One World Trade Center was built as a monument to the 3,000 people who died on 9/11.
I am sickened by the scene of adults celebrating the killing of helpless children. A child can be tortured and killed seconds before it is born. Instead of lighting up New York with pink, they should have picked red for the shedding of innocent blood!

In a state where the worst criminal is protected from a humane death now its most innocent, helpless children, can legally be ripped apart instead of just allowed to live. That is revoltingly unjust!
Liberty Counsel Action is committed to fighting for unborn, innocent life from New York to Washington D.C. and across America! I pray that this death agenda will stop soon. Each human life is sacred. The right to life is the right of all rights, and that inalienable right includes the unborn!
I am asking you to sign a pledge to commit or re-commit that you will stand up for these precious innocent children and work to restore a culture of life. After you have signed the pledge, forward it to your friends and challenge them to sign with you.
Your gift of 10, 20, 50, 100 dollars, or more would help us continue to fight this battle for the voiceless and forgotten in our society.