Many Christians have seriously considered adoption, but just one portion of a horrific bill being considered in the U.S. House of Representatives would force potential parents to compromise their values or walk away from this opportunity. Learn how you can help keep the path open for Christian foster parents and adoptions by people of faith. -Mat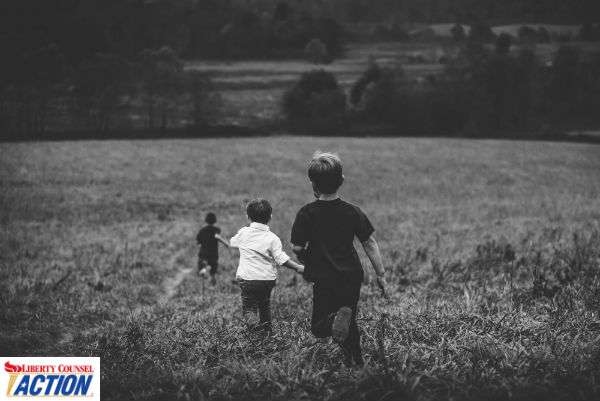 Despite the desire of Christians to help kids in the foster system, HR 5 would make it difficult or impossible for religious families to work with an agency that respects their beliefs.
A few states have already tried to force all adoption agencies to place innocent children with adults involved in same-sex conduct. Many children placed in same-sex homes struggle more than children placed in a natural family. Religious adoption agencies in states like Massachusetts, Illinois, California, Pennsylvania and the District of Columbia decided to shut down rather than compromise their beliefs and the futures of children placed in their care.
Now HR 5 demands the entire nation bow to this bigoted, anti-religious decree!
But there is a great deal more in this outrageous bill. It also demands that potential foster parents, even with younger children in their home, welcome minors actively engaged in LGBT behavior. If they do not, their fostering application would be rejected.
At the same time, this bill completely denies access to professional counselors who have been effective in helping children reduce or eliminate unwanted same-sex attraction or behavior.
HR 5 must be stopped! What I have revealed is just the tip of the iceberg of damage it will cause if enacted! Will you add your name to Liberty Counsel Action's petition against this outrageous bill?

Liberty Counsel Action has been in meetings this week educating legislators on the many reasons to vote against HR 5. We are telling legislators in no uncertain terms that HR 5 is completely unacceptable!
This bill blatantly discriminates against Christians and followers of other religions. It must not stand. We must act right now to stop this overt viewpoint-discrimination We are fighting today for the right to peacefully live out our faith in our own communities!
Liberty Counsel Action is pitted against some of the most radical and well-funded special interest groups in our nation. Will you join us by giving your best possible gift to Liberty Counsel Action right now? If we lose the battle over HR 5, the best-case scenario involves decades of costly litigation trying to regain our constitutional rights. Or, we could lost them completely!

Join me in sending a clear message to elected officials in Washington, DC to respect our constitutional rights and to end religious discrimination. HR 5 must never be enacted!
Join me in our resolve to STOP this travesty.
Sincerely,

Mat Staver
Chairman


P.S. HR 5 is an outrageous federal bill that will hurt children in the foster system and discriminate against Christian foster parents and a host of other people who seek to live out their faith. Join us by adding your name to Liberty Counsel Action's petition against HR 5. Then donate and forward this message to your friends and family members.