Imagine sending your little daughter into a public restroom and seeing her come out with a grown, cross-dressing man...
A bill currently being considered in the U.S. House of Representatives has the power to destroy bathroom privacy across our nation. This bill would go far beyond allowing the scenario I just described -- it would actually make it a federal crime to attempt to prevent a 260 lb. adult male from following a five-year-old girl into the women's restroom!
This shocking and intentionally misnamed bill is known as the "Customer Non-Discrimination Act" (HR 2687). It specifically prohibits "segregation in public accommodation." At the same time, it adds "gender identity" and "sexual orientation" to the 1964 Civil Rights Act. This combination would open all restrooms, locker rooms, dressing rooms, etc. to anyone who identifies as a gender different than their birth gender. And anyone who tries to maintain biological distinctions could be punished through expensive lawsuits charging "discrimination."
This bill specifically targets schools, shopping centers, restaurants, stadiums, funeral parlors, and even accountants, travel agencies and "online retailers." It also has all-encompassing statements like "any other place or establishment that provides exhibition, entertainment, recreation, exercise, amusement, gathering, or display." But that is not all...
This "Discrimination Act" singles out churches, religious organizations, and people of faith. The last paragraph of the bill states that religious people or groups cannot provide a religious "claim" or "defense" against its enforcement.
This is one of many bills that includes much of the language of the extremely dangerous "Equality Act" and will have the same destructive result. LCA sees this as part of a larger strategy being deployed by LGBT radicals that would destroy our nation. Help us stop these bills with an immediate fax to our congressional leaders. Just click the button below to get started.

I am deeply concerned that most people are unaware of the impact of this threat. There are NINE separate bills that LCA's staff has identified as a part of this larger strategy to pass the misnamed "Equality Act" piecemeal with its language hidden in other bills.
Alert citizens like you have become engaged in this issue and your actions are making a difference in stopping the "Equality Act." But this battle has now actually reached a more dangerous stage!
While all the attention has been on the fight over the larger Equality Act bill, LGBT activists are rapidly accelerating their agenda through other legislation. Some of these bills have even passed the House with no debate through a "voice vote" that did not even record individual votes!
This fall's legislative season will decide the fate of many of these poisonous bills. That means we must rally an active grassroots army while at the same time our staff works the halls of Capitol Hill to stop these bills.
Help us send a strong message to our legislators right now as they are listening to their constituents and making commitments for their upcoming votes on these bills.

I am counting on you to help! This fall is absolutely critical. Liberty Counsel Action is your voice for advancing our shared values on Capitol Hill, but we need your financial help to fight this and other key battles.
If you can help with a gift of $25 or more directly to our organizaton, I will send you our exclusive Legislative White Paper on this issue with a more detailed report on this threat and the NINE BILLS currently being used to sneak the LGBT agenda through Congress. I hope you get this paper and distribute it to your friends, family and church community.
Thank you for taking action!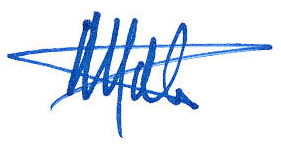 Mat Staver
Chairman, Liberty Counsel Action
P.S. Send your fax today. If you are able to donate, we would be grateful for your support. Then, could you help us spread the word about the dangerous bills radicals are pushing by sending this message to your friends, family and church members? Thanks in advance for any help you can give today.