Conservative voices in America have spent years publicly questioning if they were being censored. Their concerns were dismissed as "wild conspiracy theories."
It's no longer a wild conspiracy because we have proof it's true. And if Congress does not act, the impact will be monstrous. Zachary Vorhies is a brave whistleblower from Google that brought us this proof.
"I felt that our entire election system was going to be compromised forever, by this company," Zachary said. "I realized that they were going to not only tamper with the elections, but use that tampering with the elections to essentially overthrow the United States."
For the first time this week, we have a list of almost 1,000 individual documents proving that Google is involved in targeted censorship. We can thank Zachary. Until he took a stand, there was no way for us to know Google's internal processes. But this new evidence is incredibly damning.
I urge you to not waste the personal sacrifice of Zachary to bring us this information. Contact our congressional leaders immediately with a fax to demand that they rein in Google.

Immediately after President Trump's election, Google's CEO said their company would "have a conversation" about the election results. The brightest technical minds turned that 2016 "conversation" into blatant censorship of a long list of people, organizations, and websites.
We don't yet know exactly how quickly Google's "conversation" in 2016 turned into censorship. But we do see a consistent pattern of conservative websites shut down in 2017.
I can personally verify I have several friends who spent years building up unique conservative news websites, only to see their traffic dwindle. They ended up abandoning their website because no one was listening. Their voices were permanently silenced. For them, it's too late.
But for many it is not too late! This current blacklisting includes websites for Glenn Beck, Rush Limbaugh, Michelle Malkin, David Horowitz, Steven Crowder, and even the Duggar family blog. It also targets active conservative news sites like the following:
Every day, the conservatives listed above are fighting Google's censorship. Their voice is being stifled and they need you to come alongside them and demand that Congress fix the mess Google has created.

Google just wants this to go away. It is up to you and me to make sure that it doesn't. I have directed our staff on Capitol Hill to keep this injustice a top priority for our legislators. Your donation will strengthen our voice in D.C. calling for them to restore our freedom on the internet.
Then I ask you to help us spread the word. Tell your neighbors and friends, and forward the email to your family members and those you know from church and other groups. It's time for this censorship to end. Together we can repair our constitutional rights.
Moving forward,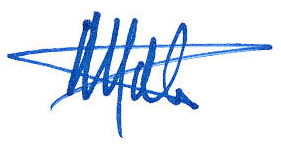 Mat Staver
Liberty Counsel Action Chairman


P.S. Google has been caught red-handed manipulating people across America. We cannot allow Google, Twitter and other Silicon Censors to continue silencing freedom-loving voices. We must fully expose their overt subversion of our freedom of conscience and speech. Make your voice heard in Congress by sending a fax today. Then sign our petition and forward this important message to spread the word.
Gmail and a few other Internet service providers are censoring our emails by labeling them as "spam" and directing our messages to recipients' "Spam" folders. If you haven't already, add us to your address book to help ensure you will receive future messages. Then, check with your friends and family members to see if they are getting our emails. Click here for directions to help us end left-wing, high-tech censorship!