I've been in D.C. this week. The anti-Second Amendment crowd showed up from around the country to lobby legislators to weaken the Constitution. This must-read message gives you a way to stop Congress before it is too late. Our legislators are considering several restrictive gun laws this week. Some of the highest leaders in Washington are telling us they need to hear from you! Believe me, they are hearing from the other side.

Take a few seconds to sign our petition by clicking the button below. Then keep reading for an explosive secret that the radicals are trying to hide. - Mat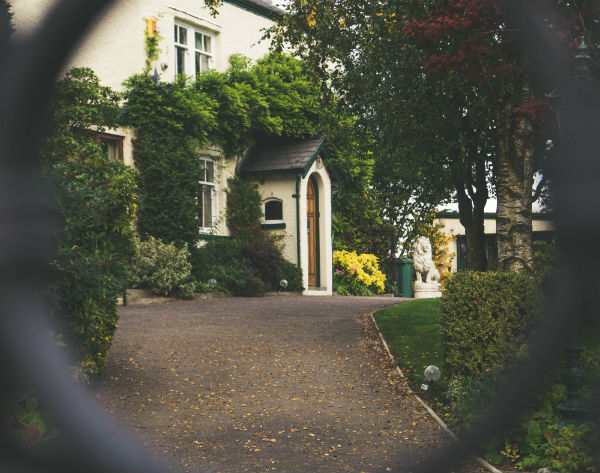 Reports are stating that Republicans are waiting on guidance from the President on this crucial issue. We are preparing a petition to deliver to the White House, but I'd like to reach 10,000 signatures first. Will you add your name immediately?
I have grave concerns about the Red Flag legislation because it opens the door to massive abuse. It raises questions like the following: Who determines what behavior triggers a Red Flag? Who decides if that action has taken place? What proof is required? And what protections are offered to prevent false tips and revenge flagging? But beyond these questions, there is a much bigger secret that radicals are trying to hide.
Red Flag laws have been tried and do not work. We can thank California and several other states for participating in a study that looked at a total of 36 combined years of crime statistics. The College of William and Mary came to the following shocking conclusion.
"Red flag laws had no significant effect on murder, suicide, the number of people killed in mass public shootings, robbery, aggravated assault, or burglary. There is some evidence that rape rates rise. These laws apparently do not save lives."
The secret that radicals are hiding is that Red Flag laws won't make ANY positive difference. They haven't and they never will. These attempts may even make certain crimes more likely. Help me stop this legislation before it creates more harm. Click this button below.

Over the summer a 25-year-old mother had an intruder attempt to get into her home. It was late at night and she was home alone with her children. After her first call to the police, she had to wait almost a half hour for the police to show up. I shudder to think what could have happened to her and her small children.
Thankfully this young mother had a gun in her home and was able to keep the intruder covered for most of that time. This young family lives a few hours away from my home. I'm so grateful they are safe.
But this is just one of SO many stories that show the power of guns to stop crime and protect people. Police officers cannot be everywhere at once. Armed citizens have the best protection against individuals or governments who are intending to harm them.
When the government starts to pick and choose who can own a gun, this puts the lives of innocent people at risk. Our Constitution clearly states that gun ownership is a right, not a revocable privilege. Help me remind our leaders of this by signing our petition below.

Of one thing I am certain: if we lose our constitutional right to keep and bear arms, radicals will work to ensure that loss is permanent.
There is no cash "buy-back" program for our freedom. That is why LCA is working so hard to stop these bills right now.
Unfortunately, we are behind on what we need to meet our budget. Working in Washington, D.C. is expensive, but the cost of not being here is too high a price. Our freedom has no price tag. That is why we need partners to come beside us and lighten our load by sharing these costs.
I invite you to prayerfully consider becoming a monthly donor of 25, 50, or 100 dollars to allow us to push back against this radical assault. Or if you can just give a one-time donation right now, I would be so grateful!
Thank you for your concern in this matter.
From the front lines,


Mat Staver
Chairman, Liberty Counsel Action
P.S. Will you join us in stopping this legislation to take away your rights and deny you the opportunity to protect yourself? Sign our petition right now and then if you are able to donate, we would greatly appreciate the help. Then get the word out by forwarding this message to your friends to help us reach our petition goal of 10,000 people.