You and I are making a difference on the Born-Alive Act! I'm really excited to tell you that we have a victory as a direct result of faxes that we sent on behalf of our supporters calling for the discharge petition for this bill. Rep. Jeff Van Drew's office called me and promised his support for the Born-Alive Act!
But it's NOT all good news. A week has gone by and Rep. Van Drew hasn't taken the 10 seconds he needs to tell the clerk to add his name to the discharge petition so that this bill can come to a vote.
I'm concerned that Rep. Van Drew might forget his promise to us. Will you help me remind him? We are hoping to flood his office with the voices of patriots and defenders of these children—little ones who are born alive (sometimes intentionally, other times accidentally) only to be neglected, dumped in buckets of formaldehyde or dissected. And right now, these newborn murderers are free from fear of any punishment. Let's change that!
We are eager to hand-deliver your name to Rep. Van Drew's office asking for him to act. But, I realized you haven't signed our urgent petition yet. I know you've got a lot going on, but please just pause for a few seconds to become a voice for these children who will never have one.
If you only have 15 seconds, please add your name to LCA's urgent petition to Rep. Van Drew and other legislators. I am hoping that tens of thousands of people will join us. This will enable us to be backed by a host of voices demanding justice for these little ones.

Harry Mihet, Vice President of Legal Affairs and Chief Litigation Counsel, and Sandra Merritt
Update from Sandra:
For two months, my client Sandra Merritt has been going to court almost every day and sitting in the accused box. She is there because she dared to expose Planned Parenthood. She is facing tens of millions of dollars in damages and many years of prison just because she had the courage to unmask the truth of this 1.6 BILLION-dollar organization. She proved that Planned Parenthood is getting even richer off the dissection of newborns while their hearts are still beating.
In spite of these threats of jail and fines, and dozens of high-power lawyers trying to hide the truth, Sandra remains remarkably calm.
Yesterday evening, Sandra released a message via Facebook LIVE. She attributes her calmness to prayer warriors across America lifting her up by name. She said, "It's very, very special and it just demonstrates the body of Christ coming together … I'll never meet them this side of Heaven ... it's hard to articulate, it's just overwhelming."
Sandra has opened the door for our nation to know the truth about Planned Parenthood. And today is the moment to make sure that her work is not in vain. That is why we are pushing the Born-Alive Act to make sure this never happens again in our nation. And I hope you will help me.
Rep. Van Drew is going to face severe opposition to his new stance on the Born-Alive Act. This New Jersey Democrat will be able to find LOTS of reasons to cave to political pressure from Speaker of the House Nancy Pelosi. That is why I need your help as we hold Rep. Van Drew's feet to the fire.
It is the faxes that so many of you have sent which caused Rep. Van Drew to take a stand. And I'm hoping that your faxes will help turn that stance into action to protect these little ones. Will you send an urgent fax today to ensure that this promise is not lost in the madness on Capitol Hill, right now?
If you have a moment, I encourage you to politely call Rep. Jeff Van Drew's office at 202-225-6572 (D.C.) or 609-625-5008 (in NJ). Thank him for his promise of support for the Discharge Petition for the Born-Alive Abortion Survivors Protection Act and kindly urge him to promptly fulfill that promise by walking up to the Clerk of the U.S. House of Representatives and asking them to add his name to the Discharge Petition for HR 962.
In addition, I want to give you a sneak peek. We are preparing to launch a "Letter to the editor" campaign tomorrow that I hope you will help with. This will empower volunteers everywhere to force the media to spread the word in local papers across the nation. Stay tuned!
Our organization relies entirely on financial support to help us continue this fight for justice. Please consider a monthly donation to our organization or a one-time gift to help us do more. Thank you for your help.
Onward to victory,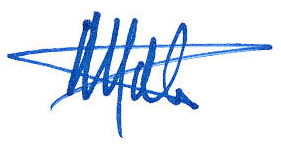 Mat Staver
Chairman, Liberty Counsel Action
P.S. I'm excited about Rep. Van Drew's promise to support our Born-Alive Discharge Petition efforts in the U.S. House. I hope that, together, we can turn that promise to action. I urge you to join our petition to him and other legislators who are considering supporting this bill. Then send a fax today to urge Congress to move on the Born-Alive Act.
If you are able, call Rep. Jeff Van Drew's office at 202-225-6572 (D.C.) or 609-625-5008 (in NJ) using the talking points provided above. And I want to deeply thank you for your support, prayer, and donations. Finally, if you can help spread this news to your friends and acquaintances to help us educate them—especially anyone you know in the southern New Jersey area! Please send them this email.