Impeachment decisions are quickly approaching! Tomorrow, the U.S. House Rules Committee will edit a resolution that will "provide a clear path forward" on the impeachment inquisition. After that, Speaker Nancy Pelosi has said she will force a vote on a resolution supporting impeachment within 24 hours.

This is a critical time to make your voice heard before undecided legislators are forced to vote.

To meet this urgent deadline, we just launched a fax option so that you can get an imperative message directly to these legislators before this critical vote. Just click the button below to get started. - Mat
Impeachment is just the next step for radicals who are trying to tear down our president and our nation. There is no basis for impeachment over Ukraine. The same people wanted to impeach President Trump even before he took the oath of office. They want to undo the 2016 election.
Sen. Lindsey Graham said, "The House could care less about fairness. [Rep. Adam] Schiff is not looking for the truth." Instead, the House appears guilty on an ongoing basis of exactly what they are attempting to accuse President Trump of doing once. This is just more political games from the Democrats.
From the beginning, there were indications of collusion between the legislators who were involved in opening the investigation and the witnesses. Rep. Adam Schiff outright lied about the involvement of his office. But truth never slows down these lying legislators.
Instead, they closed the doors and conducted secret hearings while leaking out bits and pieces along the way. This is like the Gestapo.
Injustice loves darkness and secrecy. And it's time that you and I do what we can to end this.
LCA has identified a list of those who are undecided Republicans, and Democrats who are most likely to be swayed by the complete lack of evidence worthy of impeachment. I hope that you will click the button below to send a message to them to stop tearing down our nation.

The Swamp is Biting Back
President Trump promised us that he would drain the swamp. And that promise is being met with entrenched resistance. Our policy should be if people do something wrong, they should be punished. We shouldn't punish those who are trying to bring those wrongs to light.
Yet that is exactly what the swamp legislators are trying to do.
We already know that then-Vice President Joe Biden's son suddenly stepped into a 50,000 dollars-per-month salary in a field where he had no experience in the Ukraine. But that's not all.
Speaker Nancy Pelosi's son had co-founded the company Natural Blue Resources. It was charged with security fraud in 2014. The Securities and Exchange Commission stated that it was "secretly controlled" by two convicted criminals who had previously violated federal security law and been convicted of fraud, according to reporter Elizabeth Harrington.
The next year, Speaker Nancy Pelosi visited Ukraine to lead a congressional delegation focused on "energy security." Then in 2017, Paul Pelosi Jr. was revealed as the executive of a gas industry company that did business in Ukraine – and his mother Nancy Pelosi was prominently featured in one of NRGLab's promotional videos with her son.
Let President Trump know that you stand against this swamp and with him by clicking the button below to sign our petition to the president.

Liberty Counsel Action relies solely on your donations to provide breaking news alerts with detailed analysis. We are making significant progress on restoring the values our nation was founded on.
Would you consider partnering with us to help fight these critical battles. If you can become a monthly donor of 25, 50, or 100 dollars, it will allow us to focus on getting the truth out about these radical lies.
Your donation will help us battle the onslaught of lies and hate against our President and our shared values.
Thank you.
Sincerely,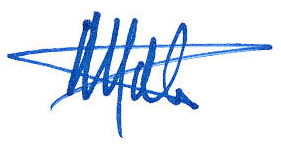 Mat Staver
Chairman, Liberty Counsel Action

P.S. We have a very short window to speak out about impeachment. I hope you will send an urgent fax demanding a no vote on impeachment and exoneration for President Trump. Sign our petition right now to have your name given to our President. If you are able to donate, your support allows us to continue fighting for truth and justice on Capitol Hill. Help Liberty Counsel Action spread the word and gather more signatures by sending this email to your friends.