Churches across the nation will be celebrating Sanctity of Human Life Sunday in just nine days. I hope and pray that your church or synagogue will be participating.
If you are not in church leadership yourself, I urge you to give our 4-page summary to your pastor, rabbi, or priest and urge them to turn their attention to the killing of close to 62 million children in our nation. In addition, here are two past emails with ideas for sermon topics Our God of the Impossible and The Moloch of America.
It is revolting how our justice system stands by while we are slicing and dissecting helpless, living newborn and preborn babies. Right now, we have the opportunity to identify this sin, educate our body of believers, repent of this evil within our nation, and help mothers caught in this moment of decision.
Keep reading for a powerful message I believe could give hope to our nation today. - Mat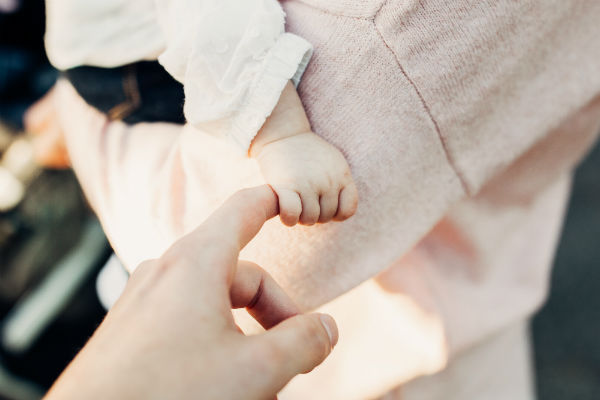 I ask you to join me on my knees this month. Let's beg God for mercy on our nation. Ask that God will raise up an army across America to peacefully fight to protect these little babies.
Our vision at Liberty Counsel Action is to provide the research and resources so that this army has the ability to effectively pray, educate others, and impact our leadership's decisions. One example of this is the resources on our LCAction.org/BornAlive page.
We are only capable of standing alongside the people God has already called into this field because of the faithful donations of compassionate friends. Please consider building your financial partnership with us in 2020 to continue this life-or-death work.

God brought to mind a rich passage, and I want to encourage you with it. The King of Persia, Cyrus the Great, made bad choices and followed after false gods. And yet the Lord mightily used him in his position of power. The prophet says:
This is what the Lord says: "I will go before you, Cyrus, and level the mountains. I will smash down gates of bronze and cut through bars of iron. And I will give you treasures hidden in the darkness—secret riches. I will do this so you may know that I am the Lord, the God of Israel, the one who calls you by name.

And why have I called you for this work? Why did I call you by name when you did not know me? It is for the sake of Jacob my servant … I have equipped you for battle, though you don't even know me … I am the Lord, and there is no other … Open up, O heavens, and pour out your righteousness."
I hope you will join me in prayer that righteousness will be poured out in America in 2020—and that the bars and gates that are keeping us from protecting the lives of these little babies will be eliminated.
Our nation is desperately broken, and nowhere is this seen more clearly than in our treatment of the innocent and helpless children in our society. Right now, there are 276 legislators in D.C. whose action and/or inaction is blocking federal prosecution for anyone who neglects, abuses, or kills living newborn babies. I urge you to pray through these names.
Then let's put feet to our prayers and reach out. I encourage you to reach out in person to those legislators most likely to start supporting innocent life, by phone or email, or through our fax system directly to their desks. We know that legislators have to treat each fax as an official communication, and they are prohibited from ever turning off their fax machines, so this is a powerful way to easily communicate with legislators on Capitol Hill.

Thank you for your care and concern for the littlest Americans. I believe that by coming together, we can have a powerful impact this year in our nation.
Sincerely,


Mat Staver, Chairman
Liberty Counsel Action
P.S. These next nine days will be a crossroads. Will our nation repent, or will we hurl headlong down a path of bloodshed and destruction? I hope you will strengthen your voice to speak out for the voiceless! Visit our new page at LCAction.org/BornAlive or send a fax today to urge Congress to immediately protect these newborns. If you are able to donate, your support allows us to continue fighting for life. Help us spread the word about the dangerous blockade against this bill by sending this email to your friends and local religious leaders.