New technology is being rolled out for a "health passport." It's a unique, scannable code on a cell phone that links to your vaccinations, health status, and "immunity" record. Right now, it's being used in 15 countries to control about 50 million people. This is exactly what Bill Gates is pushing.

Keep in mind that one foreign nation just got caught compromising the "sensitive data" of about 1 million people this week through their mandatory tracking phone app.

The best way to end similar tracking here in America is to rise up against this now. Even though Bill Gates and Dr. Fauci are pushing hard for personal tracking, we need the voices of patriots to drown out those who are trying to destroy our liberties. Demand that our leaders do not take away our freedoms by sending faxes straight to their desks. -Mat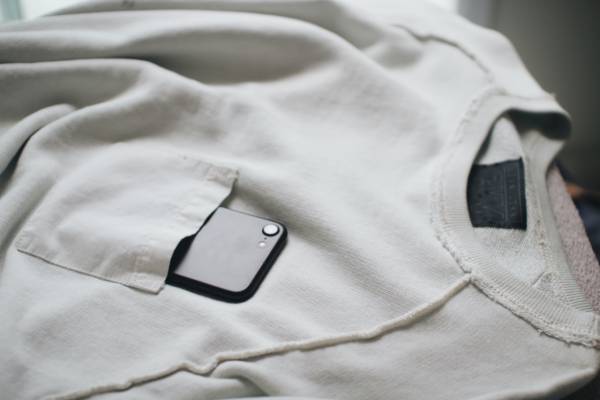 The British tech company VST Enterprises is calling its technology a "COVI-PASS."
Shockingly, doctors can sign up their patients for their "passports" and upload their medical data, without their patient's permission. At a later point, the person can connect to their "passport" and it will display on their phone which vaccinations they have received and the results of past tests. It will also set a reminder to people of when they need an additional test or medical appointment.
This tech company in partnership with government leaders plans to control which people will be let into stores, events, and other locations—and which people will be denied access based on their past history, vaccination status, or any other government or company policy.
The company's website states, "the COVI-PASS™ Health ePassport offering has already gained major traction with Governments, the blue light emergency services, various Businesses and sports entities around the globe."
This is a complete abandonment of personal freedom and liberty in each of the 15 nations that have agreed to do this already. There are already a number of radical governors and legislators that want to do this in America. We have a small window of time to push back. Together we can have a stronger voice, but only if we act now by sending a fax to these politicians.

These tech companies want to put all your medical data into their databases. But this new plan is not as secure as they want you to believe.
Last week Qatar made their phone tracking app mandatory. Anyone that had not downloaded the app faced three years in prison.
Less than one week later, news broke that the app "was configured in a way that would have allowed hackers 'to access highly sensitive personal information, including the name, national ID, health status and location data of more than 1 million users," according to The Guardian.
These citizens were placed between a rock and a hard place. Either go to jail or have all of their location and medical data on the dark web. This is exactly what radicals want to bring to America … and in all 50 states, there is already some form of low-to-high tech contact tracing and surveillance happening. In addition, there are 500 domestic spies trained by the Centers for Disease Control and Prevention. This department has plans and the finances to hire 650 more contact tracing spies. (Thanks to Congress).
This means that more than 1,100 trained spies can be deployed at a moment's notice to any state in America—even yours. Virginia recently announced plans to move from county contact tracing to the state hiring 1,000 new full-time contact tracer spies.
COVI-PASS technology will earmark people like cattle in a pasture and block their liberty to move around, not unlike Nazi Germany. Now is the time to demonstrate that freedom-loving patriots oppose this domestic spying. Send a fax to a list of hand-picked important government leaders who need to act to stop this.

The question facing every American right now reminds me of the interaction between Esau and Jacob in Genesis 25. Temporary hunger drove Esau to sell his birthright for a bowl of lentils and a loaf of bread. This is one of the worse trades in the Bible. But Esau justified it by whining, "If I die, what good is my birthright?"
Right now, in America, many people (even some Christians) are filled with fear. We hold in our hands an incredible birthright of freedom handed to us by our Founding Fathers who fought and died to create this legacy. Yet there are cries of complaining in our nation, questioning what good are freedoms in the face of temporary insecurity?
Much like Esau, some Americans want to abandon our birthright of liberty and trade it for an unsatisfying "soup" -- this illusion of security from a government rife with incompetency and drunk with power.
Liberty Counsel Action is passionately working to wake up our nation to the incredible value of our birthright of liberties. But we cannot move forward on this vision alone. We rely 100% on people like you to bring this mission to life. Right now, if we fail, we have lost the most precious legacy we could ever have to pass on to our children. Please prayerfully consider your best gift today to support this ministry to protect our liberties in America and around the world.

I want to thank you for taking the time to educate yourself. I feel privileged to be a part of that by providing you with groundbreaking information. Our staff takes this responsibility and trust very seriously. We always work diligently to sort out the fake news and verify information before we bring it to your attention.
to your attention.
Thank you for your work to stay educated and for your partnership with us in this.
Blessings,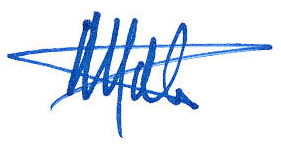 Mat Staver, Chairman
Liberty Counsel Action

P.S. Each day we are marching closer to technology that will cripple our freedoms. Now is the moment to hold our leaders accountable and demand protections for our constitutional liberties. Send a fax demanding that governors and legislators stop these unconstitutional surveillance efforts.
If you appreciated our email, please help us spread the truth by forwarding our message to your friends and family. In addition, we are gathering signatures on our petition to the White House urging them to protect freedom in America.
And finally, we can only give the tools to change the future of our nation to educated and activated patriots because of your donations and support. If you can help Liberty Counsel Action with a donation of any size today, we would deeply appreciate your partnership with us. God bless you.