I have three pieces of good news for you regarding new COVID-19 case numbers, survival, and virus potency rates. However, the problems continue with governors, mayors, legislators, and vaccination creators that are still making a massive push to exercise control over you.

Right now, a dangerous precedent is being set where people can gather, protest, and even violently riot, but churches, houses of worship, and pro-life sidewalk counselors cannot peacefully join together to worship or provide life-saving counsel outside abortion clinics because many places are still on lockdown! From the beginning, I saw this double standard starting to develop and LCA tried to raise awareness to fight it. This has got to stop.

Now is the moment to wrestle back our freedoms – freedom of speech, assembly, and religion from those radicals and tyrants who want to destroy or "change" America permanently. Send a fax today to lawmakers demanding freedom for churches, business owners, and citizens across America. -Mat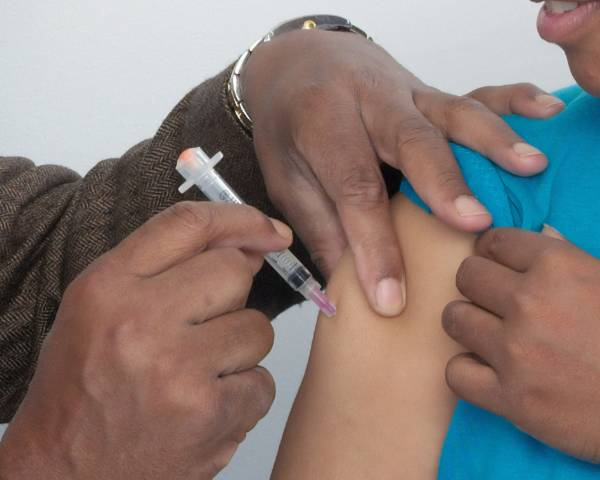 The average number of new COVID-19 cases reported nationwide continues to drop. These numbers have reached the lowest report since mid-March. This is really great news.
In addition, the Centers for Disease Control and Prevention (CDC) just released new numbers that show the most likely COVID-19 recovery rate is 99.74% (this includes everyone that has contracted the virus, both those with and without symptoms). This estimate for COVID-19 survival rates rises to 99.9% for people of all ages and all health statuses outside of nursing homes.
The CDC has also lowered the death rate from 3 to 5 percent to .26 percent, which is about the level for the seasonal flu.
In hard-hit Italy, nurse-turned-journalist Angela Laguipo reported that "coronavirus is losing its potency and has become less deadly." She talked to Alberto Zangrillo, an Italian health expert and the head of the San Rafaelle Hospital in Milan. He said this month, "swabs that were performed over the last ten days showed a viral load in quantitative terms that was absolutely infinitesimal compared to the ones carried out a month or two months ago." A second infectious diseases expert in Italy agreed, "The strength the virus had two months ago is not the same strength it has today."
Fewer transmissions, better recovery ratios, dwindling potency rates, and lower death rates are all good news. However, that is not slowing down the massive push for vaccinating the "entire world," as Bill Gates put it. One vaccine is hitting the "Final Stage" of trials next month before being released. Meanwhile entire nations, and even many government officials, are waiting with bated breath to inject all the people under their control.
Now is the time to send a clear message to our lawmakers that we will not tolerate locking people in their homes until they take a "voluntary" vaccine.
Send your fax today to fight government surveillance and required vaccinations.

One important thing to understand about vaccines is that they take time. Right now, leaders have pushed scientists into a timeframe that is significantly faster than an average schedule for vaccine development and testing.
In addition, some diseases or viruses are much more complicated than others. The first estimates were that the medical community would have an HIV vaccine by 1986. Thirty-four years later we still don't have a vaccine, despite Dr. Fauci and his institute spending much of their time and vast resources trying to develop one. Right now, current estimates are that perhaps by year 2030 we might have a vaccine for HIV.
What is deeply concerning is that Dr. Fauci admitted that COVID-19 is his worst nightmare. "I thought that HIV was a complicated disease. It's really simple compared to what's going on with COVID-19."
Yet, compared to the 16,071 days they estimate it will take to make an HIV vaccine, one vaccine company rolled out a vaccine for COVID-19 in just 62 days. This means that they spent about 1/3-of-1% of the time to develop the vaccine for COVID-19. And the top "expert" in the nation for both diseases is saying COVID-19 is way more complicated than HIV.
Will you trust injecting this serum into your own body and that of everyone that you love just because a politician and a company with hundreds of billions of dollars at stake tell you to?
"Until we have a vaccine, we are in danger," says Angel Gurria, secretary-general of the Organization for Economic Co-operation and Development. As soon as it is approved, entire cities like Chicago plan to vaccinate the "whole" population. And they have the phone app and the medical supplies already in place to do it. The clock is ticking to stop this mad rush. Tell our legislators and governors NO mandatory vaccines.

Even if a vaccine for COVID-19 is effective and if it is harmless to people (which are a lot of "ifs" for right now), there still might be completely unknown unintended consequences. Even Dr. Fauci said there could be serious complications for a person who has the COVID-19 antibodies to receive a COVID-19 vaccine.
And there is absolutely no reason to rush into a COVID-19 vaccine not knowing those unintended consequences.
This is why people need the freedom to weigh their options and come to a personal decision about vaccines. No one should be forced to choose between being locked in their home or jabbed with a serum that has undergone a fraction of the time it takes to test other vaccines.
Stand up against politicians and physicians that want to control you and decide what they can put in your body.

Thank you for your prayers, support, and action. We are working in the nation's capital and around the country. We can only do so because of your help and financial partnership. Give today to empower us to take commonsense concerns to the halls of Congress and across the nation.

Thank you for your concern and your partnership with Liberty Counsel Action.
Onward,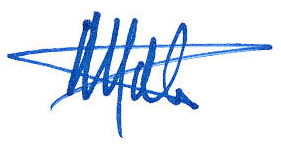 Mat Staver, Chairman
Liberty Counsel Action

P.S. A voluntary vaccination or surveillance that is required to travel, go to school, or even just leave your home is not actually "voluntary." Now is the time for us to unite around Americans that have personal concerns about vaccinations and protect constitutional freedom and liberty for all. Send a fax demanding that legislators and governors make sure that the choice for a vaccination stays truly free.
If you cannot send a fax today, please sign our petition to leaders and to the White House urging them to provide national leadership to protect these freedoms and liberties.
You are the only reason that we can continue the vision God has given to wake up America and we are very grateful to you. If you can support Liberty Counsel Action with a donation of any size today, we would deeply appreciate your partnership with us in this mission. Again, thank you and God bless.
Correction: We had previously listed a survival rate of 99.97%, which was mistakenly listed as the recovery rate for Americans who had had the virus. This number actually reflects the deaths compared to the total population of America. We apologize for not properly explaining this percentage. The correct percentage is 99.74% for Americans who have recovered from contracting COVID-19, according to the CDC's new estimates.