Some states are pushing for a MASSIVE federal bailout from taxpayers. They want YOU to cushion them from the financial pain they caused by their unconstitutional lockdowns.

Are you ready to pull out your checkbook to pay the politicians that made these irresponsible decisions?

Right now, Congress is considering a fourth bailout that is astronomically expensive. This bill will financially reward the governors that shoved COVID-19 positive patients into unwilling nursing homes. It will give a bonus to the heavy-handed mayors that destroyed the small business owners who were depending on them for leadership.

Now is the moment to rise up and tell our legislators and governors that we oppose a payoff to the politicians that attacked our Constitution, our freedom, and our economy. Send this message today to Congress with an urgent fax to stop the handout of your tax dollars. -Mat.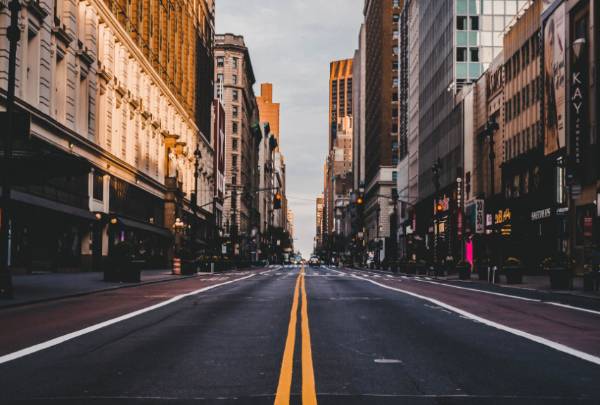 It gets worse.
Many of these radical governors have been running social programs, pension programs, and benefit packages that were well beyond their state income—for years.
Last year, California owed so much debt that every taxpayer's share was 21,800 dollars of state debt. New York owes roughly the same. The radical state of Illinois owes a jaw-dropping 52,600 dollars per taxpayer and New Jersey takes the lead in debt with a shocking 65,100 dollars of debt PER TAXPAYER, according to Truth in Accounting's website.
This debt had nothing to do with COVID-19 and everything to do with the irresponsible spending policies of these states coming back to haunt them.
A fact sheet of the bill says it would give enough of your tax dollars to the shortfall of their retirement plans "to keep it solvent and well-funded for thirty years—with no cuts to the earned benefits of participants and beneficiaries."
Under the guise of this disease, these misguided politicians want you to cover the bills that they have been racking up for years. If you're not willing to disproportionally reward these states for years of poor choices, we need to let Congress know now with an urgent fax.

Politicians are trying to force Congress's hand. New York Mayor Bill de Blasio even threatened that if he did not get the bailout from Congress that he might defund NYC's first responders!
These were the people who rushed into the World Trade Center on 9-11. They are the ones who stayed on the front lines when COVID hit New York City, and now they are nothing more than a political pawn, a talking point used by radical politicians to pressure Congress into action.
Urge Congress to stand strong against this political manipulation with your fax today. Don't let these politicians manipulate Congress into giving your money to these radicals whose policies cause damage and devastation to their local economies.

Unfortunately, this is not just a Democrat state problem, although it is certainly worse in the blue states. Even some Republican governors are wanting a place in the line for demanding that your tax dollars pay for their poor, unconstitutional decisions and the economic fallout they caused.
It is absolutely essential for the state revenue of these near-sighted politicians to be interwoven with the success of their efforts to encourage and support businesses to thrive in their cities and states.
These politicians need to turn their attention from how they can push the federal government to give them your money to how they can encourage growth and trim their waste. Some of these states fund Planned Parenthood.
These politicians with their hands out looking to grab your money to fix their problems need to be held accountable. Tell Congress in no uncertain terms to let these politicians experience the pain of their bad actions and not force you to pay for it.

Our staff in D.C. is working to fight against this bailout as long as these radicals are pushing Congress to bow to their demands.
In addition, LCA staff are following up with efforts to get back poorly spent tax dollars that went to Planned Parenthood and other abortion providers under the guise of COVID spending.
We can only alert you to these activities and give you a path to fight for America because of the support of patriots just like you across America. Keep our organization ready and able to fight with your donation today.

Today I am reminded of Paul's sentiments and share how he thanks God in every remembrance of those he is writing to because of their partnership in the gospel from the first day until now.
And we can hold on to the hope that He who began a good work in you and I will be faithful to complete His plan.
Blessings,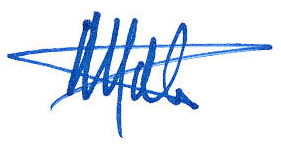 Mat Staver, Chairman
Liberty Counsel Action


P.S. These governors think they can destroy constitutional liberties and leave you to cover the costs and the consequences for their actions. They are pressuring Congress hard to turn over your hard-earned tax dollars to cover up their mistakes. Send a fax to urge Congress to say "No" to these demands for state bailouts.
If you appreciate my email, please help us spread the truth by forwarding our messages to your friends and family.
And finally, your gifts and prayer support are the reason that we can continue to aggressively fight and win against tyranny. If you can help Liberty Counsel Action with a donation of any size today, we would deeply appreciate your partnership. God bless you.