A new study using hydroxychloroquine (HCQ) showed a 50-66% reduction of deaths for those admitted to the hospital testing positive for COVID-19.

Yesterday, White House Assistant to the President Peter Navarro urged the FDA to take action, saying that if this study of more than 2,500 participants can be replicated, it will prove that our President "was absolutely right that hydroxychloroquine saves lives."

Yet, in spite of plummeting death rates and promising treatments, radicals in states across America are still pushing for another shutdown.

Places in Washington, California, Tennessee, Michigan, and beyond are actively demanding a return to lockdown. If you're not ready to go backward, hold our state and national leaders accountable and demand they respect our freedoms and stop destroying our economy by sending your fax today. These leaders are hearing constantly from panicked radicals demanding they lockdown again. Now it's time they hear from you. -Mat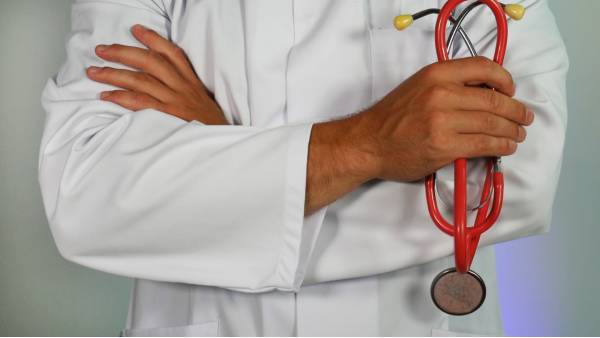 Let's examine exactly what this study found. It looked at a controlled group of people admitted to the hospital with a median age of 65 years old who tested positive for COVID. The overall rate of mortality for hospitalization ranges between 10-30% and the Henry Ford Health System had an 18% mortality rate during this period.
The control group receiving neither drug had a 26.4% mortality rate. Those receiving just azithromycin dropped to 22.4% and those receiving hydroxychloroquine plus azithromycin dropped to 20.1%. Those who received just hydroxychloroquine had a mortality rate that dropped down to 13.5%.
The study concluded, "In the multivariable Cox regression model of mortality using the group receiving neither hydroxychloroquine or azithromycin as the reference, treatment with hydroxychloroquine alone decreased the mortality hazard ratio by 66%." (emphasis added)
Yet in spite of having this good news, states are still wanting to head back into shutdown. Yesterday, Yahoo News reported an article titled, "As COVID-19 makes a comeback, so will lockdowns."
Washington and Tennessee have places that are demanding a return to lockdown. The governor of Virginia has parts of the state still on Phase 1 and won't allow more than 10 people in church. And the governor of Michigan closed down all indoor bars again this month.
Georgia reversed its mask policy and now requires masks for every state university student outside their dorm. And California has just announced a complete ban on singing in church. Even in freedom-loving places like Texas, business groups are pressuring businesses to close back down again.
If you want to move forward, not backward, let these state and national leaders know that freedom-loving patriots are on the move and we are taking back our liberties. Send your fax today to make your voice heard.

For those pushing the lockdowns, my question is, "Until when?"
The company leading the pack on a COVID vaccine in the U.S., Moderna, just suspended their 30,000-person study that was scheduled to start tomorrow. Moderna is just a 10-year-old company, but they were the first to head into the third phase of human trials. But now their schedule is on hold with no new start date announced.
Dr. Anthony Fauci is quietly pushing expectations that a vaccine might be coming not this year but next—this is in addition to what he already admitted: "When you look at the history of coronaviruses — the common coronaviruses that cause the common cold — the reports in the literature are that the durability of immunity that's protective ranges from three to six months to almost always less than a year," CNBC reported (emphasis added).
So even if we do find a vaccine there is the strong possibility that such a vaccine would only protect for up to three months before the virus mutates. When normal vaccines take 10+ years to develop, and the virus can change in as little as three months, the virus will always be ahead of the vaccine developers.
It is time for Americans to rise up and demand that our liberties today are more important. We need to end the lockdowns. We need to protect religious and political freedom and make sure that these wannabe tyrants return to the role of public servants. It's time to end the radical dream of innocent Americans being under permanent house arrest. Send your fax today to our leaders to demand our freedoms be restored and protected.

Your partnership with Liberty Counsel Action enabled us to be on Capitol Hill and uncover the latest news to alert you to what is really happening in our great nation.
I urge you to give today so that we can continue to win these last-minute battles to protect freedom and promote fiscal responsibility and personal freedom.

As always, I ask for your prayers for our effectiveness and I thank God that we can be partnered with you to help move our nation forward on a path toward freedom.
In Christ,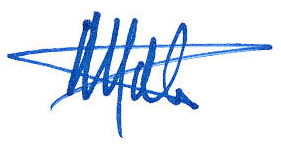 Mat Staver, Chairman
Liberty Counsel Action


P.S. Radicals see their power slipping through their grasp and they are frantic to re-implement lockdowns, contact tracing surveillance, and untested vaccines. Send a fax demanding legislators and governors not to send us back into lockdowns again.
If you cannot send a fax today, please sign our petition to leaders and to the White House urging them to provide national leadership to protect our freedoms.
Please know that we are keeping our friends and supporters in prayer. You are the reason that we can continue the vision God has given to wake up America. If you can support Liberty Counsel Action with a donation of any size today, we would deeply appreciate your partnership with us in this mission. Again, thank you and God bless.