Today a U.S. Senate committee is discussing the topic, "Ensuring Confidence" toward vaccines. Our team is working to provide questions to legislators that share our concerns, but we have an uphill battle to fight on this topic. I could really use the support of your urgent faxes flooding the offices of these legislators to demand freedom. -Mat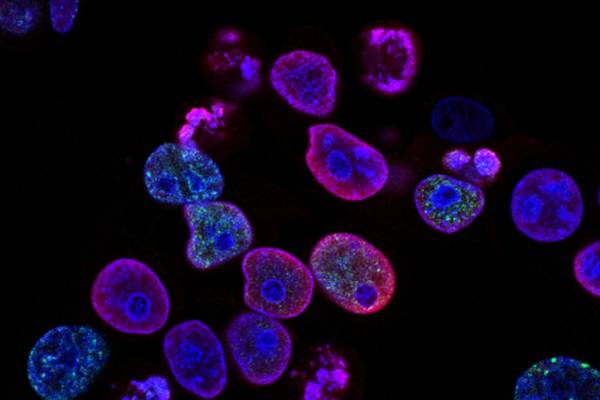 Moderna is a vaccine corporation with one of the most "advanced" potential COVID-19 vaccines. This injection, however, would be Moderna's very first product. This company is barely 10 years old and it has not finished a single marketable item.
In addition, the company's motto is "pioneering a new class of medicines." To do that, it is testing a brand-new technology that is being rushed through trials. It inserts foreign mRNA into your body which interrupts the process between your DNA and the proteins your body makes. Some companies are injecting DNA as a part of the COVID vaccine into a person's body. There is concern this process would change the mRNA or DNA in your body.
The vaccine intends to trick your body into creating virus-like structures with COVID-like connectors and then having part of your body fight against what it is forcing your body to create. There are a number of ways this could go wrong—very wrong. And there is not an "undo" button to instantly change your DNA or mRNA back to the way it was before the injection that started this process.
This process is similar to the process of genetically modifying our food system. Are we now preparing to genetically modify humans through a forced injection?
There are very serious ethical questions that need to be hashed out when discussing injecting the fetal cell lines of an aborted child into masses of our population—especially when some people are discussing a mandatory vaccine. Make your voice heard right now with your fax to Congress and governors.

Taxpayers have paid out 4.4 billion dollars to Americans who have been harmed by reactions to vaccines. Big Pharma does not have to pay a penny for injuries caused by vaccines. This is a real and serious problem. But it is not just limited to America.
The oral polio vaccine has gone through rigorous, extended testing, yet it still has massive problems. Only days after the World Health Organization publicly celebrated that Africa was free of wild-polio infections, it was forced to admit that a 4-year-old and a 3-year-old both had been paralyzed—not by the disease—but from an oral vaccine the children had taken that included a weaker version of the polio virus.
"WHO said it had found 11 additional vaccine-derived polio cases in Sudan and that the virus had also been identified in environmental samples. There are typically many more unreported cases for every confirmed polio patient. The highly infectious disease can spread quickly," according to the Associated Press.
Very severe reactions can be caused even by a "weakened" form of a virus in a rigorously tested situation. And "in rare instances, the live polio virus in the oral vaccine can mutate into a form capable of sparking new outbreaks."
So, what was intended to vaccinate against polio became the source of polio paralysis. And now these companies want to change the method of vaccines to have this source be inside your own body.
Vaccines normally take five years or more of testing before they are available to the public. Now these companies are deploying under-tested vaccines for COVID-19, with little testing for mid-range impact and no testing for its long-term effect.
Send a fax to the politicians responsible and demand that the trademark freedoms in America be immediately restored today.

For being a new company, Moderna has some big-name donors—Bill Gates, for one.
The Bill and Melinda Gates Foundation has donated more than 20 million dollars to Moderna. In addition, Moderna boasts of up to 100 million dollars coming from Gates' Foundation for HIV vaccines.
But that is just a fraction compared to the tax dollars from you and me. The Department of Health and Human Services' Biomedical Advanced Research and Development Authority (BARDA) gave 483 million tax dollars to a completely untested company to develop a new vaccine and that number can rise to 1.5 billion dollars to produce it.
Tell our state and national leaders to respect our freedoms right now and keep vaccines voluntary.

Our staff is working on Capitol Hill to create a plan of attack to ensure our freedom to take or not take a vaccine remains a personal decision. We are creating a path to ensure these freedoms are not infringed in the future. We know that these efforts are entirely made possible from the donations and support of people like you to enable us to fight these battles.
Support LCA with a gift today to keep us on the front lines—we simply cannot succeed without your help.

It is an honor to participate in this battle with you!
Sincerely,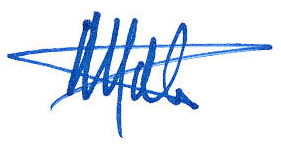 Mat Staver, Chairman
Liberty Counsel Action


P.S. I am deeply concerned that our nation is racing toward a mandatory vaccine from unaccountable bureaucrats and politicians who are not doctors and that think sweeping dictates are going to be best for your health. Send a fax right now demanding liberty be protected by these governors and legislators.
If you appreciate this email, please help us spread the truth by forwarding our messages to your friends and family. In addition, we are gathering signatures on our petition to the White House, urging the administration to protect freedom in America. Join us!
And finally, we can only continue to aggressively fight against tyranny with the help of your gifts and prayer support. If you can help Liberty Counsel Action with a donation of any size today, we would deeply appreciate your partnership with us. God bless you.
---
Sources:
Bill and Melinda Gates Foundation. Grants. March 2019: $1,051,128 and January 2016: $19,984,859. (Accessed: 2020: Sept 9).
Cheng, Maria. Associated Press. UN says new polio outbreak in Sudan caused by oral vaccine. (2020, Sept 2).
Department of Health and Human Services. Trump Administration collaborates with Moderna to produce 100 million doses of COVID-19 investigational vaccine. (2020, Aug 11).
Health Resources and Serivces Administration. Vaccine Injury Compensation Data. (Updated: 2020, Sept 1).
Dutfield, Scott. How it Works Daily. How is food genetically modified? (2020, May 7).
Moderna. Key Milestones for Moderna. (Accessed: 2020, Sept 9).
University of Cambridge in partnership with PHG Foundation. RNA vaccines: an introduction. (Accessed: 2020, Sept 9).
U.S. Senate Committee on Health, Education, Labor & Pensions. Full Committee Hearing. Vaccines: Saving Lives, Ensuring Confidence, and Protecting Public Health. (Scheduled: 2020, Sept 9).
World Health Organization. Circulating vaccine-derived poliovirus type 2 – Sudan. (2020, Sept 1).