Late on Friday, the U.S. Supreme Court announced the passing of Justice Ruth Bader Ginsburg. Our prayers are with her family.
This opening has already stirred a fury of responses. The future of defenseless children and thousands of other decisions by this Court hang in the balance.
Those who want to continue shedding the blood of children through abortion are furious. In one day, Joe Biden raised 100 million dollars! They argue that President Trump should not fill the seat. But in 2016, when asked if the Senate should consider a Supreme Court vacancy in the last year of a president's term, Ginsburg said, "That's their job. There's nothing in the Constitution that says the president stops being president in his last year."
Right now, every senator needs to hear your voice. Send your fax today demanding that they fill this vacancy before the election. - Mat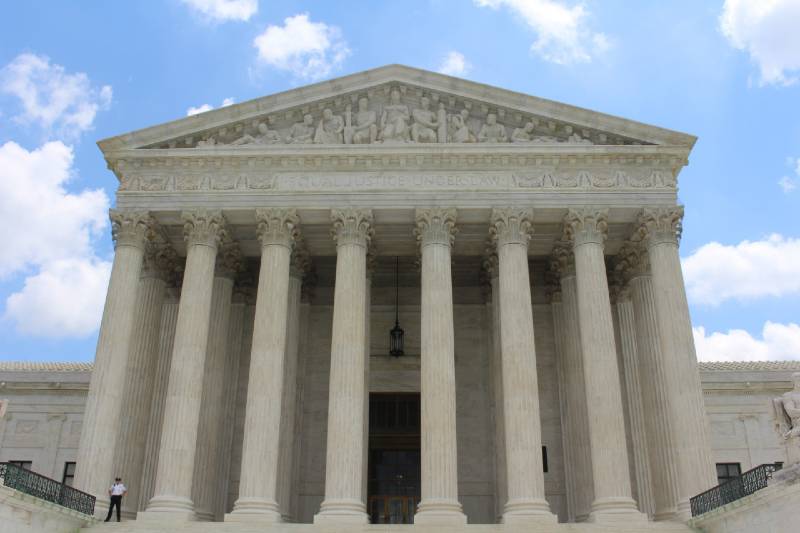 It is essential to act now! Can you even imagine a contested presidential election outcome hung on a split four-to-four U.S. Supreme Court decision? This is just one of the many reasons that we urgently need a new Justice on the Supreme Court.
Already, rumors are flying on Capitol Hill that some Republican senators will vote against a Trump nominee before the Inauguration in January! Right now, Republicans hold a three-person majority in the Senate. But Senators Lisa Murkowski (R-AK) and Susan Collins (R-ME) are wavering. In addition, rumors are flying about Sen. Mitt Romney (R-UT) trying to block a vote.
However, anyone making this argument is seeking to unconstitutionally limit a duly elected President from a four-year term and restrict their ability to govern effectively to less than three years. Our Constitution gives the President and Congress the full length of their term to govern and that is what they need to be doing today.
Send your urgent fax to the Senate demanding that they support President Trump's battle to fill this vacancy.

The fake news "media" is attempting to point back to 2016 and claim that the Senate should not confirm during an election year, but this claim turns a blind eye to the fact that a Democrat President was trying to jam his nominee through a Republican-majority Senate. He couldn't get it done.
Now in 2020, Republicans control both the White House and the Senate.
There is no question in my mind that if the Democrats held a majority in the Senate today, they would block a vote on a Supreme Court nominee, just like the Republicans did in 2016.
However, there is absolutely no reason for Republicans to hamstring themselves just because the Democrats aren't in power in the Senate.
Act now to make your voice heard in the halls of the Senate. Demand that our senators do their duty to confirm a nomination by President Trump to fill this urgent vacancy.

Earlier this month, President Trump updated the list from which he promised to pick his next Supreme Court Justice nominee. At LCA, we combined these two lists to provide you one master list of all the potential nominees.
The short list of these names contains solid candidates who are committed to the original intent of the Constitution.
Sign our petition to the White House to urge President Trump and the Vice President to act now.

Today's battle over the future of the Supreme Court will have a powerful impact on America for generations to come. Liberty Counsel Action staff worked throughout the weekend to provide you with a way to make your voice heard. The next several weeks will be very busy for our D.C. staff.
We can only prepare and serve you today because of the faithful gifts of our friends and supporters. Your donations empower and urge our nation's leaders to choose a better path for our future. I invite you to prayerfully give what you can today to strengthen our ministry as we gear up for the fierce battle that is upon us.

The most important thing that we can do is fervently pray. I just took part in an outreach of one of our ministries to read the whole Bible cover to cover on Capitol Hill. Please pray for Liberty Counsel Action; pray that God will continue to throw open doors for our ministry to work even more effectively on your behalf in this critical moment in our nation.
Sincerely,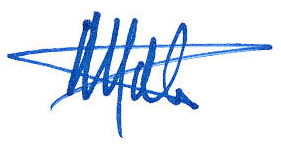 Mat Staver, Chairman
Liberty Counsel Action


P.S. The future of the Supreme Court is hanging in the balance. Patriots need to act now to demand that the Senate move quickly. Send your fax to the Senate urging them to take action.
Then sign our petition to both the President and Vice President encouraging them at this critical time.
Our adversaries are flush with millions of dollars that were just raised over the weekend. We have a powerful God who can use the loaves and fishes you can give to fight and win this critical battle. Please support our ministry in any way that you can today. God bless you.
---
Sources:
Porterfield, C. (2020, Sept 19). All Eyes On These Senators—Collins, Graham, Grassley, Murkowski, Romney—As Trump, GOP Plot Supreme Court After Ginsburg. Forbes.