Another state passed a law removing all religious and philosophical exemptions for state mandated vaccines for school children, even for those attending private, religious schools.
Are you willing to have the bright future of some children from religious families harmed by laws that deny educational opportunities in Maine and a growing number of other states?
Learn more about this and read the shocking statement from Jane Fonda on COVID-19 below.
Fight back for religious freedom and personal decisions about vaccines by sending your fax to the governor of Maine and other state and national leaders who will be making these decisions. Demand religious freedom and liberty today. -Mat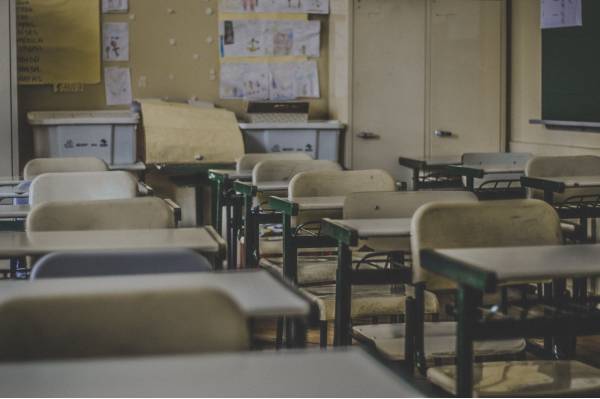 Vaccine activists have succeeded in pushing a one-size-fits-all medical decision for nearly 200,000 school-age children in Maine. A group behind this law demanded that "parents who choose to not immunize will need to find alternative schooling options for their children."
Such "options" do not include religious or private schools because this law forces them to follow the same demands as the state schools. And it even sends government inspectors to make sure religious schools bow to the new rules. In addition, city and school boards can make even stricter demands than the state.
This draconian law was instated even though 63 of the 64 measurements taken of state schools in Maine showed that vaccine rates were already above the highest numbers needed to provide herd immunity (described by many medical experts as between 70-90%). The one exception had a vaccine rate within 1.6% of the highest amount of immunity that might be needed to prevent a widespread outbreak at school.
Our freedoms and our religious liberties are under incredible attack right now. Radical Jane Fonda just stated that "COVID is God's gift to the left," and then broke into laugher as she proceeded to push her anti-religious, political agenda against President Trump. That is a horrific thing to say about the American lives lost to this disease.
It is a critical time to demand that religious exemptions be respected everywhere in America. Send your urgent fax to fight for individual and religious freedom all across our nation.

Maine does not stand alone in their dismissal of religious freedom. In addition, there are five states that have now removed religious exemptions for vaccines. The list currently includes Mississippi, West Virginia, New York, and California. These egregious attacks on religious freedom are currently governing more than 65 million Americans!
Some educational services in Maine estimate that they will lose 1 in 5 religious students because of the demands of this law. Not only will this permanently harm children who will no longer be able to receive necessary education, it will also harm the schools and partner churches that need a certain number of students to keep their schools open.
Make your voice heard by sending a fax directly to the governors of these states and to our national leaders that can restore these religious freedoms in America.

The problem that deeply concerns me about a COVID-19 vaccine is that most of the likely vaccine candidates use cell lines from aborted children. This includes AstraZeneca/Oxford, CanSino/Beijing, INOVIO, Johnson & Johnson/Janssen, and there are also conflicting reports about Moderna's cell source.
These companies have used a process to create immunity that is a completely brand-new process, and it has never before been approved for the public. Developers are rushing this vaccine to your doorstep despite undergoing a tiny fraction of the testing needed for determining short-term adverse reactions and zero testing for mid- or long-term negative reactions.
This means that at the dictates of an unelected health official, parents could soon be forced to choose between injecting their own children with the fetal cells of an aborted child in an under tested vaccine, or see the door closed to what might be the best educational opportunities for their family.
This is outrageous and it has no business being the law of the land in America. Fight against this by sending your urgent fax to these governors and legislators and let them know that America rejects mandatory vaccinations.

Unfortunately, mandatory vaccines are not just a problem in America. The European Union just ordered up to 400 million doses of the AstraZeneca/Oxford COVID-19 vaccine in addition to two other large orders it had already placed.
Right now, you and I can stand up and protect not just the freedoms of our fellow Americans but also these same freedoms around the world. Liberty Counsel Action is leading this fight for the freedom to choose whether to vaccinate, and I encourage you to prayerfully partner with us right now with your best possible gift today.
I am so grateful for you. I consider it a deep honor to represent your voice in the halls of Congress, our court system, and the White House. If you haven't already, please sign our petition to fight against mandatory vaccinations today.

In Christ,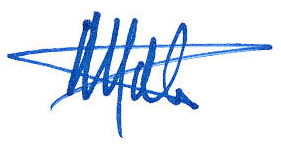 Mat Staver, Chairman
Liberty Counsel Action


P.S. Radicals want to control you, attack you, and vaccinate you against your will. Send your urgent fax demanding legislators and governors restore and/or maintain the freedom to choose which vaccines you want.
If you cannot send a fax, please sign our petition to leaders, including the White House, urging them to protect our freedoms.
If you can, support Liberty Counsel Action with a donation of any size today. We would deeply appreciate your partnership with us in this mission. Again, thank you and God bless.
---
Sources:
Concha, J. (2020, Oct 7). Jane Fonda calls coronavirus 'God's gift to the left.' The Hill.
Maine Immunization Coalition. (Accessed: 2020, Oct 8). Safer Schools Through Community Immunity. School year data from 2017-2018.
Maine Immunization Coalition. (Accessed: 2020, Oct 8). Talking Points for LD 798. Pg 3.
National Conferences of State Legislatures. (2020, June 26). States With Religious and Philosophical Exemptions From School Immunization Requirements.
State of Maine Legal Code. (Accessed: 2020 Oct 8). H.P. 586 - L.D. 798: An Act To Protect Maine Children and Students from Preventable Diseases by Repealing Certain Exemptions from the Laws Governing Immunization Requirements. Sec. 1. 20-A MRSA §6355, sub-§2.