WASHINGTON, D.C. – The U.S. Justice Department and 11 states filed an antitrust lawsuit today against Google LLC (Google) for abusing its power by engaging in anticompetitive conduct to preserve monopolies, lock up distribution channels and block rivals.
The lawsuit, filed in a D.C. federal district court by the U.S. Attorney General and the attorneys general of Arkansas, Florida, Georgia, Indiana, Kentucky, Louisiana, Mississippi, Missouri, Montana, South Carolina, and Texas, states the purpose is to restrain Google "from unlawfully maintaining monopolies in the markets for general search services, search advertising, and general search text advertising in the United States through anticompetitive and exclusionary practices, and to remedy the effects of this conduct."
Google's practices are anticompetitive under long-established antitrust law. As a result of its exclusionary agreements and anticompetitive conduct, Google accounts for nearly 90 percent of all general-search-engine queries in the United States, and almost 95 percent of queries on mobile devices.
The lawsuit will be the biggest antitrust lawsuit brought by the U.S. government against a major tech company since Microsoft was sued for alleged antitrust violations in 1998. The lawsuit comes more than a year after the Justice Department and Federal Trade Commission began antitrust investigations into four big tech companies: Amazon Inc., Apple Inc., Facebook Inc., and Google. Seven years ago, the FTC settled an antitrust probe into Google over alleged bias in its search function to favor its products, among other issues. The settlement came over the objections of some FTC staff attorneys.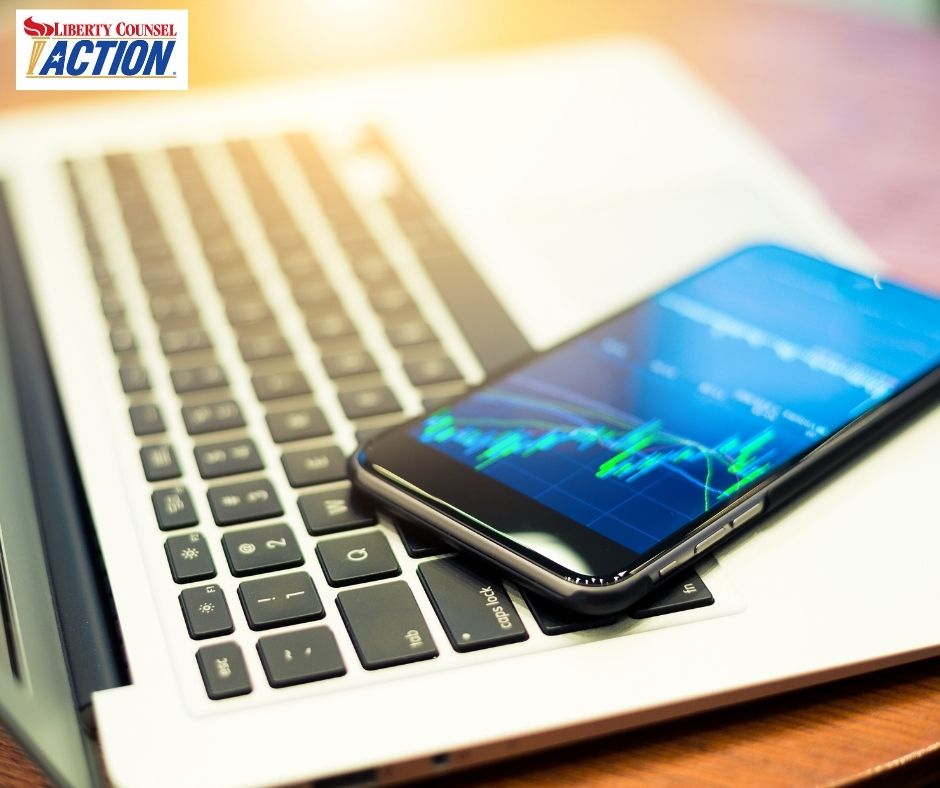 In today's lawsuit, justice officials wrote, "Two decades ago, Google became the darling of Silicon Valley as a scrappy startup with an innovative way to search the emerging internet. That Google is long gone. The Google of today is a monopoly gatekeeper for the internet, and one of the wealthiest companies on the planet, with a market value of $1 trillion and annual revenue exceeding $160 billion. For many years, Google has used anticompetitive tactics to maintain and extend its monopolies in the markets for general search services, search advertising, and general search text advertising—the cornerstones of its empire."
The lawsuit continued, "Almost 20 years ago, the D.C. Circuit in United States v. Microsoft recognized that anticompetitive agreements by a high-tech monopolist shutting off effective distribution channels for rivals, such as by requiring preset default status (as Google does) and making software undeletable (as Google also does), were exclusionary and unlawful under Section 2 of the Sherman Act. Back then, Google claimed Microsoft's practices were anticompetitive, and yet, now, Google deploys the same playbook to sustain its own monopolies. But Google did learn one thing from Microsoft—to choose its words carefully to avoid antitrust scrutiny. Referring to a notorious line from the Microsoft case, Google's Chief Economist wrote: 'We should be careful about what we say in both public and private. 'Cutting off the air supply' and similar phrases should be avoided.' Moreover, as has been publicly reported, Google's employees received specific instructions on what language to use (and not use) in emails because 'Words matter. Especially in antitrust law.' In particular, Google employees were instructed to avoid using terms such as 'bundle,' 'tie,' 'crush,' 'kill,' 'hurt,' or 'block' competition, and to avoid observing that Google has 'market power' in any market. Google has refused to diverge from its anticompetitive path."
LCA Chairman Mat Staver said, "This lawsuit by the DOJ and justice officials is a positive move to hold tech companies accountable for monopolizing and censoring content. Google cannot legally profit from eliminating the free flow of ideas and consumer choices. Hopefully, this Google lawsuit will be a catalyst for more investigations and legal actions against other big tech companies."
Liberty Counsel Action is a 501(c)(4), nonprofit, grassroots organization advancing religious and civil liberties, the sanctity of human life, the family, limited and responsible government, national security, and support for Israel in Washington D.C. and across America. Liberty Counsel Action can provide interviews by email, phone, and broadcast quality TV interviews via Hi-Def Skype and LTN at no cost.