Below, I'll reveal brand new information from Hunter Biden's laptop that continues to be censored and undercover videos just released describing Google's manipulation of voters. Now is the time to act to restore the freedom of the press in America!
LCA has a multipronged strategy to fight to restore our freedom of speech and freedom of the press. But your voice is critically important to fight the special privileges rooted in Section 230 and federal regulations.
Our nation is on the precipice of losing our right to receive information. If you want your freedom restored, the legislators and federal department heads who have the authority to end this censorship need to see your fax today demanding freedom. - Mat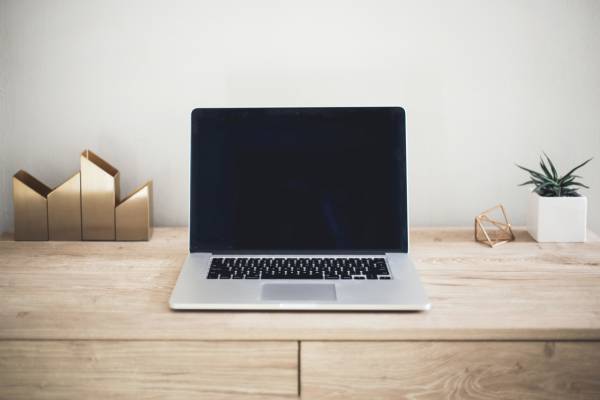 The censorship in America right now is breathtaking. The treasure trove of illegal activity documented on the laptop allegedly used by Hunter Biden is quickly being sorted out and published by patriots.
The FBI sat on this information for almost a year. Even now, Facebook and Twitter are working hard to ensure that most voters never even hear about it. But I want to make sure you know what others are trying to hide.
In addition to corrupt dealings of 1.5 billion dollars with the Chinese Communist Party and three other governments, Hunter Biden was also apparently involved in negotiations with JP Morgan, Henniges Automotive, and many other businesses. He used Air Force Two as his transportation and an embassy as his headquarters for business meetings. In addition, my team has seen a photo, too graphic to describe here, involving what appears to be Hunter with a pre-teen girl and drugs.
The fake news media is frantically spinning this as "disinformation" from Russia. However, that ignores the signed receipt for the computer made out to Hunter Biden. In addition, there was a frantic flurry of contact from Hunter Biden's lawyer attempting to get the laptop back.
You have the right to hear the truth. Send your fax right now to help restore truth and justice by urging senators and federal departments to stand up and defend our Constitutional rights today.

In a second bombshell this week, Project Veritas released a video of a high-level executive discussing the one-sided censorship within Google. Right now, 90% of desktop searches are made through Google, which equals about 3.5 billion searches every day.
Google executive Ritesh Lakhkar said, "If it was fraud, it doesn't matter, but for Trump, Melania Trump, it matters. And on the other side, Trump says something, misinformation, you're gonna delete that because it's illegal under whatever pretext," he said. But "if a Democratic leader says that, then you're gonna leave it like that, so I'm like, okay, you're not following one way or the other. You are just plain and simple trying to play God."
Lakhkar said search results are "skewed by the owners and the drivers of the algorithm." He said, "So, if I say, 'Hey Google, here's another $2 billion, feed this data set of whenever "Joe Biden" is searched, you'll get these results.'"
The company's bias was so strong that Lakhkar said if Trump wins again, within Google "you will have riots."
Americans need to rise up and fight against these incredibly powerful biases with incredible urgency. Patriots need to work together as a team to get the truth into the hands of voters now more than ever. Send your urgent fax now to demand a change.

Yesterday, the Department of Justice filed an anti-trust lawsuit against Google's parent company Alphabet Inc. Eleven state attorneys general joined in yesterday's lawsuit.
This government lawsuit came the day after Liberty Counsel Action filed an official complaint at the Federal Election Commission calling out Twitter and Facebook for violating federal election law to sway the election. I want to encourage you that there is movement happening on Capitol Hill right now on this issue.
Our legislators and federal departments are looking very closely at the bias repeatedly shown by these corporations. Now is the moment to demand that Big Tech be held accountable for their manipulation of information and even the election itself.
We have a very short time to restore the freedom of the press in America.
Send your urgent fax right now to the federal departments and the legislators that have the authority to end this censorship.

Together, you and I can push back against this darkness and hold up a standard of freedom to speak and hear truth.
With your help, Liberty Counsel Action is successfully fighting these battles and waking up an army to defend freedom across our nation. I invite you to partner with us today with your donation.

I also invite you to check out my daily radio broadcasts on more than 500 stations with Freedom's Call and Faith and Freedom. This is another way that my team seeks to spread the truth about what is happening in our nation.
In your service,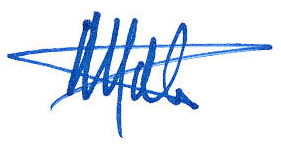 Mat Staver, Chairman
Liberty Counsel Action


P.S. Now is the time to break the stranglehold that Big Tech has on truth and our perception of reality. This is such a critical moment. Send a fax declaring that legislators and federal departments must protect freedom of information and free speech.
I also invite you to forward this message to like-minded friends who want to see free speech preserved in America. Sign our petition to protect our liberties.
Our ministry depends completely on the donations of friends and patriots across America. If you can support Liberty Counsel Action with a donation of any size today, I would be grateful. God bless.
---
Sources:
Fox, M. (2020, Oct 14). Did the FBI Sit on a Computer Containing Evidence of Hunter Sex Tape and Biden Burisma Corruption? PJ Media.
Hamodia. (2020, Oct 20). Justice Department Hits Google With Biggest Antitrust Lawsuit in Two Decades.
Kassam, R. & Bannon, S. (2020, Oct 20). War Room Podcast.
Lima, C. (2020, Oct 19). Senate panel delays vote to subpoena Twitter, Facebook CEOs as some Republicans waver. Politico.
Project Veritas. (2020, Oct 19). Senior Google Manager On Search Engine's Power: 'You Are Just Plain And Simple Trying To Play God'… 'The Power's In The Search' … 'Trump Says Something, Misinformation, You're Gonna Delete' … 'If A Democratic Leader Says That, Then, You're Gonna Leave It.'