Facebook is lying about Christians and patriots to defame them and deplatform them on the eve of their scheduled event in DC. I'll show you what they said and how this mirrors the communistic playbook from decades ago. That playbook is suddenly in use here in the land of the free. Send your urgent fax to Congress and the federal departments today to end the censorship of worship and prayer. -Mat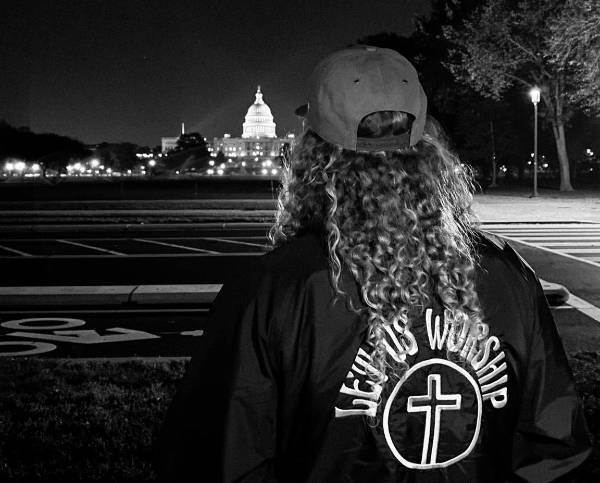 Evangelist Sean Feucht is leading powerful, peaceful outdoor worship services across America. I attended one in Orlando. Some of his staff stayed in my home. His ministry brings forgiveness, healing, and hope to the darkest places in our nation like Minneapolis, Kenosha, and dozens of other locations. He plans to lead worship and prayer at The National Mall in Washington DC. on Oct 25 and our ministry center in DC in helping his team.
However, Facebook just started spreading slanderous lies about his ministry. This week, Facebook shut down his FB page that contains videos of outdoor worship. The warning said this wonderful Christian ministry is part of a "dangerous conspiracy movement" and that "the violence it inspires are a significant risk to public safety."
Sean responded:
"This is completely false. The only conspiracy we are guilty of subscribing to is the one spelled out in the Gospels where God conspired to send His Son to earth to die on a cross to be raised from the dead to ascend to heaven so that we all might have eternal life through Him. Facebook can attack us, malign us, say all kinds of false things about us, but it won't stop us from worshipping Him!"
Facebook is targeting a godly man for preaching the Gospel.
But it gets even worse. Facebook was joined by the Daily Beast and the Drudge Report in their attacks on Sean and his family. These misleading articles have led to "the death threats against my family," Sean said, and those threats "have only increased leading up to Washington DC."
Our freedom is evaporating before our eyes. This cannot be excused or ignored. I urge every patriot to come stand with Sean and his family and other Americans who are seeking to make our nation a better place but are punished for it. We have a very short window before this event, so don't delay! Send your urgent fax to the legislators that can remove the special legal protections for Big Tech that encourage this infringement on your free speech.

In direct contrast, Facebook allows a known violent group on Capitol Hill to continue. "Shutdown DC" proudly urges people to be brutal and use "whatever means necessary" in its quest to overthrow Donald Trump as President starting November 3. Keep in mind that no matter who wins this election Donald Trump is still President until January 20, 2021.
Shutdown DC even advocated burning down a church near the White House if President Trump wins the election. Their page suggests Nov 4 is "a good day for affinity groups to plan disruptive actions." They suggest bullying Amazon until it refuses to ship to Trump supporters "or we'll shut down their fulfillment centers," says the group. Blocking streets, closing off bridges, and shuttering government offices are all a part of their explicit plan until "Biden will move into the White House."
Big Tech is rushing our nation headlong into destruction and they are using special legal privileges granted by our government in Section 230 to do it. It is time to end the absolute power that they hold. Send your urgent fax now to demand an immediate end to these undeserved government protections for these Tech Giants.

In addition to Facebook, undercover video captured by Project Veritas shows Google staff admitted they are censoring or blocking up to 80% of the videos uploaded to their platform. This is being done under a twisted framework that labels patriotic and freedom-loving viewpoints as "hate speech" so Google can censor different perspectives.
Even experts in their field of knowledge are under attack. Vimeo removed all the videos of America's Frontline Doctors this week. Dr. Simone Gold is leading the charge for freedom of medical choice for hydroxychloroquine and the 53+ medical studies that have shown it is a highly effective treatment for COVID-19. However, this Stanford educated lawyer and board-certified doctor with 31 years of experience was just deplatformed. She was kicked off Vimeo and her videos were deleted.
This is not about the truth. It is about control. And it is time for freedom loving Americans to take control from these Tech Giants and return our nation's freedom of speech. Demand our nation's leaders take action with your fax to the U.S. Legislature and federal departments that have the authority to remove these special protections for Big Tech.

Liberty Counsel Action staff are doing so much each day. Our D.C. ministry center is commonly used for educational meetings, prayer, and bible studies. Tomorrow we are hosting a prayer time for Sean Feucht during which dozens of pastors will pray over him and his ministry to prepare him for leading our nation in prayer and worship on Sunday.
We can only offer this opportunity to the team members of the "Let Us Worship" event because of YOU. When you support us, not only do you strengthen our mission, but you also empower us to speak life into other influential ministries.
Please consider sending your best donation right now to prepare us for the battles of today and tomorrow.

Thank you for supporting our ministry so we can thrive and serve others on Capitol Hill.
Blessings,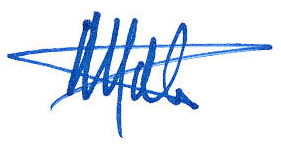 Mat Staver, Chairman
Liberty Counsel Action


P.S. We cannot allow Facebook and Google to censor truth and peace while they foment death and destruction. It's time to stand up for our liberties and freedom of speech. Send a fax demanding that legislators and the FCC move to protect freedom of information and free speech.
Forward this message to like-minded friends who want to see freedom preserved in America. Then sign our petition to protect free speech.
Each day brings a new set of expenses to keep our ministry moving forward. If you can support Liberty Counsel Action with a donation of any size today, I would be grateful for your partnership in the vision to restore freedom in America. God bless you.
P.P.S. Vimeo has joined other Big Tech companies in trying to silence voices like Dr. Gold's, but we've created a special COVID-19 resource page and fact sheet. Please download and share it with family and friends.