More incriminating evidence has come from Hunter Biden's former partner who was the CEO of their Chinese company, Sinohawk Holdings. This CEO, Tony Bobulinski, provided a statement and documentation that not only corroborated the information on Hunter Biden's laptop, but said that Joe Biden was involved in his son's illegitimate foreign dealings.
Bobulinski, who says he is not very political and has only supported Democrats in the past, said he saw Hunter discussing these foreign dealings in depth with now-Presidential Candidate Joe Biden who knew what was going on.
Bobulinski provided a text from a mutual business partner that says, "Don't mention Joe being involved, it's only when u (sic) are face to face, I know u (sic) know that but they are paranoid."
Twitter and Facebook are censoring and silencing those who share these bombshell allegations. If Americans are to have the freedom to even hear the truth, we must break this censorship swiftly. Send your fax to Congress vigorously demanding that free speech be protected in America. -Mat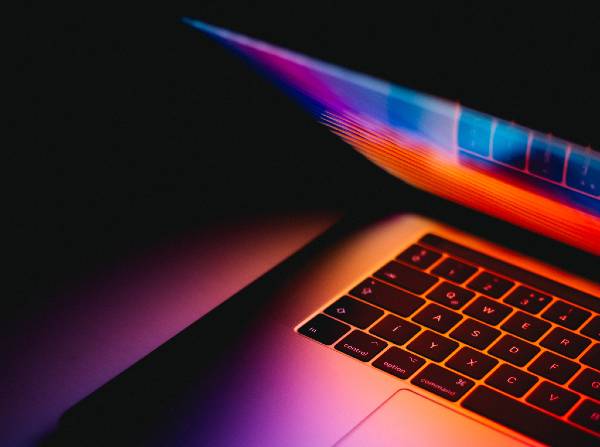 Lieutenant Tony Bobulinski told the media, "Everything that I am saying is corroborated by emails, WhatsApp chat, agreements, documents and other evidence."
"I have heard Joe Biden say that he has never discussed business with Hunter. That is false. I have firsthand knowledge about this because I directly dealt with the Biden family, including Joe Biden," Bobulinski continued, "on May 2, 2017, the night before Joe Biden was to appear at the Milken Conference, I was introduced to Joe Biden by Jim Biden and Hunter Biden. At my approximately hourlong meeting with Joe that night, we discussed the Biden's history and the Biden family's business plans with the Chinese, with which he was plainly familiar, at least a high level."
"On numerous occasions, it was made clear to me that Joe Biden's involvement was not to be mentioned in writing, but only face to face. In fact, I was advised by Gilliar and Walker that Hunter and Jim Biden were paranoid about keeping Joe Biden's involvement secret."
In the now famous email referencing the "big guy" Bobulinski said, "In that email there's no question that 'H' stands for Hunter, 'big guy' for Joe Biden his father, and 'Jim' for Jim Biden."
On June 17, 2017, Hunter Biden wrote, "Please accept the best wishes from the entire Biden family as well as my partners" ... "We are all hoping to see you here again soon, or in Shanghai." (emphasis added)
National Public Radio (NPR), funded by your tax dollars, is refusing to even discuss this information. And when citizens try to get this information out, Facebook and Twitter are blocking and shadow banning those who are speaking up.
This is communistic-type censorship. Your fax and petition can help persuade our legislators and federal departments to choose this battle as the next one to fight for our nation.

We are learning new and explosive details from this laptop. Earlier I mentioned the Michigan-based Henniges Automotive sale to China, but now I want to explain why this is a very big problem for America!
The Chinese based Aviation Industry Corporation (AVIC) has been sanctioned five times and even placed on a watch list monitoring "activities that could result in an increased risk of ... weapons of mass destruction (WMD)." But this Chinese company wanted to buy Henniges Automotive, a company that produced technology with potential military use.
So, Hunter Biden got to work. He signed a massive deal with the state-owned Bank of China to create a billion-dollar investment fund called Bohai Harvest RST (BHR). "The Chinese military contractor was able to disguise its ownership via shell corporations and formed a joint-venture with the son of the vice president to facilitate the Chinese takeover of an American dual-use technology supplier," reported Breitbart.
Then the Obama-Biden administration approved the sale of Henniges to AVIC.
Emails on the infamous laptop celebrate this with an email entitled "Congratulations..." and the body reads "BHR, AVIC close $600 mln [million] buy of Henniges Auto."
Now this Chinese company on a watch list for WMD has control of multiple manufacturing locations across America thanks to Hunter and Joe Biden's teamwork.
This is absolutely chilling! It appears that the national security of America is at risk to the highest bidder! And this is one of the many things that Facebook and Twitter are not letting people even see. Send your urgent fax right now to Congress and the federal departments that can remove the special protections allowing Big Tech companies to silence free speech.

We can only be the boots on the ground making your voice louder on Capitol Hill because of the donations of our friends and supporters. I urge you to give your best gift today to help us grow and organize patriots all across America to have an effective, powerful voice on Capitol Hill.
These battles are not going away, so if there is any way you can set up a recurring donation to carry our ministry through from month to month, I would be very grateful.

Thank you for your concern and support in this battle!
For freedom and liberty,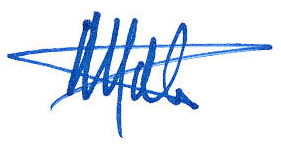 Mat Staver, Chairman
Liberty Counsel Action


P.S. It is time to remove special legal protections for Apple, Google, Facebook and more. Send a fax demanding our legislators and bureaucrats to immediately end protections for mass censorship.
If you can't send a fax today, I encourage you to sign our petition. We want to make sure everyone can make their voice heard on this important issue.
Right now, is a challenging time for many of our usual friends and supporters. Please know that we pray for you. If you can support Liberty Counsel Action with a donation of any size today, we would deeply appreciate your partnership with us. God bless you.
---
Sources:
Bowden, E. & Nelson, S. (2020, Oct 22). Hunter's ex-partner Tony Bobulinski: Joe Biden's a liar and here's the proof. New York Post.
Bureau of Industry and Security. (Updated: 2014, May 1). Federal Registrar. Citation 79 FR 24563. Page: 24563-24567.
Goodwin, M. (2020, Oct 22). Hunter biz partner confirms email, details Joe Biden's push to make millions from China: Goodwin. New York Post.
Schweizer, P. & Bruner, S. (2020, Oct 23). Code Name 'Project Hanson': Insider Documents Reveal How Hunter Biden Associates Helped Chinese Military Contractor Acquire Michigan Dual-Use Manufacturer. Breitbart.
Simonson, J. & Dunleavy, J. (2020, Oct 22). EXCLUSIVE: Allegations Hunter Biden stored child pornography on laptop sent to FBI. Washington Examiner.
Simonson, J. & Dunleavy, J. (2020, Oct 22). Leaked files show years of Hunter Biden's business dealings. Washington Examiner.