Our nation is under attack. But it's not from outside; it's from within. Facebook's CEO made jaw-dropping comments in his testimony at the U.S. Senate this week that I'll share below.
In addition, Mark Zuckerberg admitted Facebook hired 35,000 people for their so-called "Trust and Safety" department to control what you can see and say online.
Censorship is a serious threat to America. A free republic cannot long endure if people are only allowed to see what Big Tech permits.
This censorship must STOP! We are working on Capitol Hill to coordinate action with the White House, Congress, and various federal agencies with the proper authority to stop this censorship. But we need you and others to flood D.C right now with your concerns. Send your urgent fax to Congress, and the administration to end special protections for this army of censors today. -Mat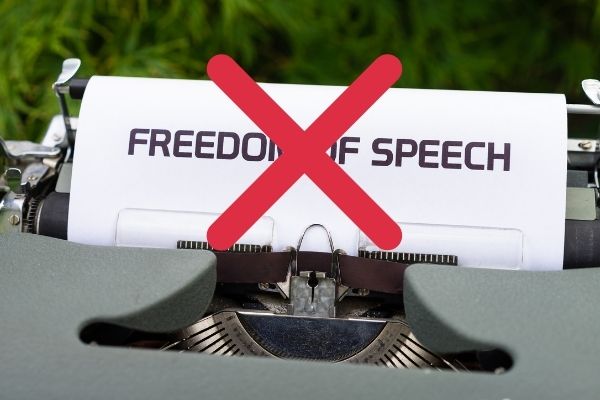 During the Senate hearings this week, Facebook's CEO boasted it "recently adopted a strategy to redirect users who are searching, for example, for 'election misinformation.'"
However, "election misinformation" has become a code word for any negative information about candidate Joe Biden. Zuckerberg said to censor such things is "a good idea and something we should continue pursuing and perhaps expand."
Who elected Big Tech to decide what is "misinformation" and then censor what you send and receive? Fight back now with your voice on Capitol Hill and send your fax to those with the authority to restore freedom of speech in America.

It is time for Big Tech to be regulated like the airwaves and telephone. Imagine if your cellular provider censored your conversations or blocked certain people from calling you. Imagine if your service was terminated or suspended because the provider disagreed with you. Big Tech has become the information superhighway. Big Tech should not have such dangerous power.
Not only did Zuckerberg admit his platform censors the speech of principled Americans, he actually defended doing it!
He calmly explained under oath that Facebook is "disqualifying groups from being included in our recommendation system at all if they routinely are being used to share misinformation."
Who gets to define what is "misinformation" that causes this death knell of online traffic? Right now, Facebook has total authority to define the term however they feel like. This level of control and censorship would make any communist proud.
If we want to keep our nation free, we must fight against the oligarchs of Big Tech right now with everything we have. Send your fax to the only people in America who have the power to stop the special legal privileges that have been given to these tech giants through Section 230.

In an op-ed this week, the New York Post editorial stated: "For all their talk of 'neutral platforms,' the Big Shots at Big Tech — Twitter, Facebook and Google — are running a protection racket. They figure they can dictate what Americans get to see and read, and what other media companies must do to reach the public via those platforms. It's a clear threat to a healthy democracy."
This threat has been protected by our own law, Section 230. Big Tech has been given a free pass, until now. This week, the U.S. Senate Committee on Commerce, Science and Transportation Chairman Roger Wicker (R-MS) said, "The time has come for that free pass to end."
Strengthen these legislators who are standing for freedom. The time for change has come. And convince those on the fence to take action by sending your urgent fax to fight for freedom today.

Our nation is in an internal Cold War with Big Tech. Our constitutional foundation and freedom are intentionally being eroded by these tech companies. But together, you and I can push back against this darkness and hold up a standard of freedom to speak the truth and to be set free by it.
Liberty Counsel Action can only fight these battles because of the sacrificial donations of our friends and supporters. As we close out this month, I urge you to support our mission and become a champion for our freedoms today.

Fighting for Freedom,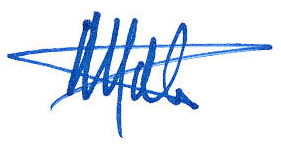 Mat Staver, Chairman
Liberty Counsel Action


P.S. Now is the time to break the stranglehold that Big Tech and Big Pharma have on truth. Send your fax demanding that legislators and the FCC move to protect freedom of information and free speech.
I also invite you to forward this message to likeminded friends who want to see free speech preserved in America. Sign our petition to protect our liberties.
Our ministry depends completely on the donations of friends and patriots across America. If you can support Liberty Counsel Action with a donation of any size today, I would be grateful. God bless.
---
Sources:
New York Post Editorial Board. (2020, Oct 28). Twitter is running a blackmail operation — cooperate or no traffic for you. New York Post.
U.S. Senate Committe on Commerce, Science & Transportation. (2020, Oct 28). Does Section 230's Sweeping Immunity Enable Big Tech Bad Behavior? Full Committee Hearing.