Yesterday, lawyers argued a case before the U.S. Supreme Court that will impact your religious freedom. Part of the issue before the Court is whether it should reverse a terrible case that weakened the First Amendment in 1990.


This case involves a Catholic foster care ministry that conflicts with Philadelphia's LGBT agenda. The future of every faith-based adoption and foster care ministry is on the line. But this case will also determine the future of the First Amendment right to the free exercise of religion. The Court is considering overturning a terrible precedent. If it does, the free exercise right of everyone will receive the strong protection it once had prior to 1990. This is hopeful news in light of attempts to mandate a vaccine.


Help us protect your freedom of choice. Send a fax to state and local leaders to declare that American patriots will not be herded and injected like common farm animals. - Mat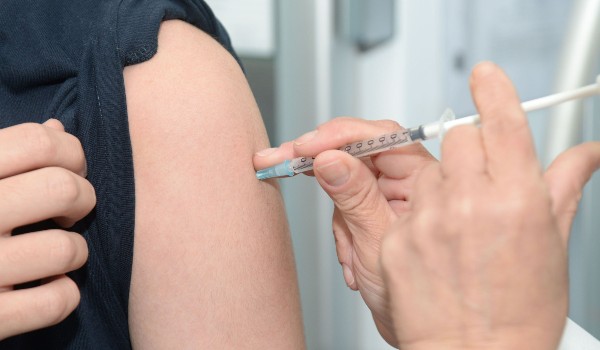 Right now, Big Pharma and others are demanding that legislators, colleges and governors force citizens—and especially students—to take their list of vaccinations. This one-sided view holds a person's education hostage and denies connections and future opportunities to anyone that does not bow to the medical agenda of the pro-vaccine lobbyists.
U.S. Rep. Thomas Massie (R-KY) posted on Twitter, "I do hope a vaccine is developed soon, but

I won't be taking it

." He had tested positive for natural antibodies to COVID.
If our nation's leaders cave to the vaccine lobby you won't have the opportunity to make this decision for yourself. If you want a vaccine, that is your decision. But if you don't want a vaccine, the choice to decline it should be available to you too! Big Pharma is using its enormous funds to push our nation's leaders to make this choice for you.
Will our nation bow, or will we rise up and demand our freedom before it is too late? Send your fax today to demand that we Americans reserve the right to make this choice for ourselves and our families.

I want to offer you a comparison of a different vaccine against a COVID one. Let's consider Meningitis B.
Dr. Mark Sawyer has advised on national vaccine policies and is an infectious disease specialist. "I was just at a conference where there were over 500 pediatricians in attendance and we talked about this issue [Meningitis B vaccines] for more than a half-hour because this is a real gray area," he told the San Diego Union-Tribune.
Of the Meningitis-B vaccine, Sawyer said, "newer vaccines on the market lack comprehensive evidence on safety and effectiveness." Keep in mind that at this point the Meningitis B vaccine already had been developed, manufactured, imported, and in the general public for two years before this meeting and it was still considered, "newer."
Contrast that with efforts to push a COVID vaccine that has not even made it through testing. Yet these organizations have already added the COVID vaccine to their list of demands for anyone who wants to go to college.
Holding down a job, getting an education, or even just buying groceries and medications should never be held hostage as a bargaining chip to force you to follow someone else's medical advice. Here at LCA, we want to give you the tools to protect freedom here in America. That is why we encourage you to send your urgent fax right now demanding that American patriots reserve the right to make these choices for ourselves.

I ask and urge you to pray for our nation today.
Pray that our election process will be preserved and any plans for evil will be exposed and thwarted. Our team plans to continue our work no matter what the future holds. We are committed to standing on Capitol Hill for the voices of freedom-loving Americans to be heard in D.C. and around the country.
Liberty Counsel Action wants to partner with you to fight this invasion of your privacy and freedom. We can only continue to uncover these facts for you and our nation's leaders on Capitol Hill through the support of patriots like you. Please support us with your best gift today.




It is my hope that through prayer, repentance, and activism, we can restore the future of our nation as a refuge for freedom.
Blessings,

Mat Staver
Chairman
P.S. There is not a moment to waste. We need to stand up now. Send a fax today to demand that American citizens must keep the right to choose their own vaccines.
If our emails increase your knowledge of what is happening across America, I encourage you to forward this message to your friends and family to help spread the truth. And if you haven't already, sign our petition.
Please know that our team is praying for you and the work God is doing in your life. If you can support Liberty Counsel Action with a donation of any size today, we would deeply appreciate your partnership with us.
Sources:
Tobin, B. (2020, Oct 22). Kentucky Congressman Thomas Massie: No COVID-19 vaccine for me.
Courier Journal
.
Paul Sisson, P. (2015, Nov 25). Doctors divided on meningitis B vaccine. San Diego Union-Tribune