Today, Pennsylvania will start counting provisional ballots. One of our attorneys is authorized to monitor the vote count. However, the PA officials have relegated this event to be virtual, which limits adequate monitoring.
Observers must be allowed to closely monitor this process so that only valid votes are counted. That is why we are on the ground in Pennsylvania where a federal lawsuit was filed on Monday because of the many irregularities.
The case pending at the Supreme Court could end the counting of ballots after November 3. Do not listen to the media. There is NO president-elect.
Having been involved in the Bush/Gore litigation in 2000, I can say that the allegations of irregular activity are extremely serious! We will fight to make sure this and future elections are fair and transparent. - Mat
Double your impact right now with our Year-End Challenge Grant and make sure our team has the resources necessary to fight this battle that is essential to the survival of our nation.

In 2000, the allegations of fraud centered around 4-5 Florida counties. Yet in that small area, my team spent five straight weeks working nonstop, late nights, early mornings, researching, documenting problems, writing, and appearing in court. On December 12, the Supreme Court ruled, and the election ended. Bush became President-elect.
The case at the U.S. Supreme Court involves a straightforward legal question – did the PA Supreme Court violate election law when it ruled that ballots mailed after November 3 can be counted when the PA legislature refused to extend the date? If yes, then Trump will win PA. This is just one of many state and federal cases that may likely go to the High Court.
There are a number of allegations of fraud that surpass anything I've ever seen. We are creating a list on our website of the more concerning allegations.
Nevada GOP alleges at least 3,062 incidents of voter fraud.

In Florida, a man was arrested for altering Gov. Ron DeSantis' registration online and changing his address.

In Texas, a social worker faces 134 counts of fraud for registering and voting for disabled people without their knowledge or consent.

A Pennsylvania postal worker has sworn under oath the Postmaster instructed him and staff members to date stamp late arriving ballots to November 3.

Three-Star Lt. Gen. (Retired) Thomas McInerney served in top military roles. He is blowing the whistle on a computer program called "Scorecard" that allegedly intercepts the transfer between local precincts and the centralized database to change about 3% of the vote.

And dozens more allegations...
While some allegations may not be supported, there are many that raise serious concern, some of which our staff has personal knowledge.
We are reviewing the allegations, monitoring the vote count, and preparing legal research to ensure a fair election.
And this is where I need your help. Donate today to our Year-End Challenge Grant so that Liberty Counsel Action can continue to have the financial resources to house our staff in targeted locations, interview sources, create affidavits, research state specific laws, and build the path forward to expose illegal behavior and help ensure a fair election for our president!

This is a real battle. The winner in these courtroom contests might very well decide the next President of the United States. Liberty Counsel Action is right in the middle of this historic battle. The U.S. Attorney General has directed federal prosecutors to investigate election irregularities.
It's hard to explain how time sensitive—and critical—winning each of these hurdles can be to the final outcome of who will be the president in January.
We are engaged in a defining battle for the future of our nation.
America is coming face-to-face with the potential of a fraudulent takeover to push failed government systems. We must fight back right now with every legal opportunity that we have for an honest election process.
I urge you to join us. Donate now to help restore honesty in our nation and in our election process. Join our Year-End Challenge Grant to keep the future of our nation shining bright.

Founding Father Samuel Adams stated, "Let each citizen remember at the moment he is offering his vote...that he is executing one of the most solemn trusts in human society for which he is accountable to God and his country."
If we allow fraud and illegal behavior to go unpunished, then we will never have a fair election again.
Help us fight to restore election integrity. Sign our petition to President Trump. Then support our efforts and effectively DOUBLE the impact of your donations between now and the end of the year.


Fighting for our future,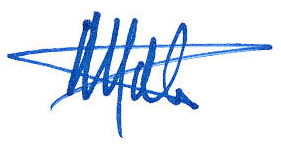 Mat Staver, Chairman
Liberty Counsel Action


P.S. We cannot allow these allegations of serious fraud to be dismissed before they are even investigated. As I mentioned above, we have a new Challenge Grant that will effectively DOUBLE the impact of your donations between now and the end of the year! Select here or the button below.
P.P.S. Sign our petition to President Trump and then support Liberty Counsel Action's efforts in Pennsylvania to expose corruption and restore the integrity of this election.
Forward this message to like-minded friends who want to see free speech and fair elections preserved in America.
---
Sources:
Gluck, F. (2020, Oct 28). Florida man accused of hacking into voter database to change Gov. Ron DeSantis' address. Fort Myers News-Press.
Greve, J.E. (2020, Nov 10). Barr tells prosecutors to pursue 'clear' fraud claims, without evidence – as it happened. The Guardian.
Svab, P. (2020, Nov 10). 10,000 Dead People Returned Mail-in Ballots in Michigan, Analysis Shows. The Epoch Times.
van Brugen, I. (2020, Nov 6). Nevada GOP Announces 'At Least 3,062 Instances of Voter Fraud.' The Epoch Times.