Right now, there are more than a dozen lawsuits ongoing in PA, MI, WI, GA and NV, and an active recount in WI. Yesterday, a lawsuit subpoenaed new video evidence in a Georgia location that had problems.
These states hold more than enough votes for each presidential candidate to win. It is absolutely urgent that state legislatures do not rush to certify before a thorough investigation has taken place.
Send a fax right now to conservative leaders in these swing states to urge them to NOT certify the election before the courts have finished litigating these major issues. -Mat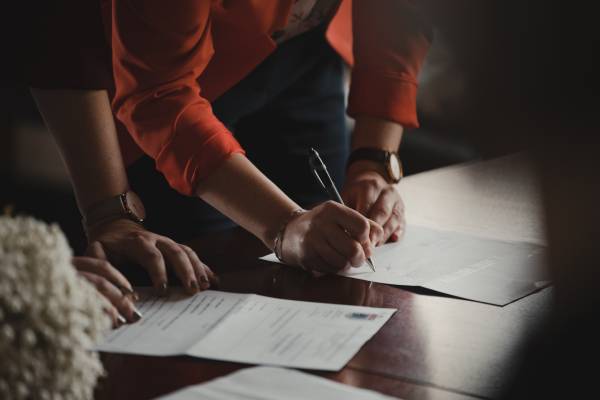 This election is not over ... despite the fake news and tech giants wishing you would just believe them. During the contest between Bush and Gore, new lawsuits still were being filed as late as Nov 27.
This subpoena in Georgia is an example of the new information that is still coming in. None of the state legislatures have officially certified their election results yet. We still do not know who has won the election.
What is of paramount importance is the hundreds and hundreds of people who witnessed firsthand fraud and illegal behavior and who have sworn affidavits of what they saw—they must have their day in court BEFORE state legislatures rush to box up this election and shove it behind us.
What we are fighting for right now in America is not just the ability to have the results from this election be accurate and honest, but we are fighting to preserve the ability for individuals to know that their vote makes a difference in the elections to come!
Contact the legislators in these swing states and urge them to NOT certify the election results until these legal challenges have concluded. They need encouragement to stand firm. Send your urgent fax right now to encourage these swing state legislators to stand up for an honest and accurate vote count.

A recent poll showed that 79% of Trump's supporters believe fraud stole the election. This is up 4% from a similar Rasmussen survey a week earlier. However, what is very surprising is that 30% of Democrats also believe their own party stole this election from Trump. That is nearly 1/3 of all Democrats!
That's incredible!
Some of the reasons for this is that somehow Biden "managed to secure victory while also losing in almost every bellwether county across the country," reported The Federalist which also made the following points:
No sitting president in nearly 150 years has gained more votes in a re-election campaign yet still lost the election—until possibly now.

Biden received a record low share of the primary vote, especially compared to Trump.

Immediately after that, Biden received a record high number of general election votes, despite Democrats' general failures in local House and state legislatures to win swing seats.

"Biden underperformed Hillary Clinton in every major metro area around the country, save for Milwaukee [WI], Detroit [MI], Atlanta [GA] and Philadelphia [PA]." claimed Richard Baris of Big Data Poll and Washington Post election analyst Robert Barnes. However, such a high number of mail-in ballots came in for Biden from four cities that he overturned state totals that appeared to be comfortable leads for President Trump.
This can be seen in the five counties that make up New York City. In these five communities, Biden lost nearly half a million votes.
Data from NY Times maps.

| | | |
| --- | --- | --- |
| | Hillary (2016) | Biden (2020) |
| Nassau | | 392,034 |
| Queens | | 412,393 |
| Brooklyn | | 514,133 |
| Manhattan | | 377,605 |
| Bronx | | 271,835 |
| Total | | 1,968,000 |
Despite these diametrically opposite results, the media wants to sweep all of this under the rug along with the 500 sworn statements of election fraud and misbehavior.
I don't believe there has ever been this level of distrust in election results in our nation's history as what we are seeing right now. If we walk away now and abandon our right as voters to have this investigated and decided in a court of law, we will probably never know the truth and we may never have an election free of fraud.
Now is the time to stand up and demand that our court system be allowed to fully investigate this election and work to remove the stain of fraud from every single place possible in our nation. I firmly believe that this is a battle worth fighting—for this election and every election to follow.
I urge you to act quickly. Stand with me to demand these swing state legislatures to not overstep their authority. They need to wait to certify the election until the evidence of fraud has been litigated and adjudicated. Send your urgent fax right now to provide these conservative legislators with the support to stand for this constitutional process and the integrity of our elections.
The radical Democrat Pennsylvania Secretary of State certified the election results in PA as quickly as she could. Given her partisan comments, this is not a surprise—even though there are still nine legal cases in her state.
The news was quick to manipulate this into the fake headline that "Pennsylvania" certified the vote. However, the truth is that the legislature in Pennsylvania, the Appellate Court, and the Supreme Court still must act.
This is why it is so critical to demand that the legislature allow a full investigation while we still have the opportunity. These legislators must give the courts enough time to hear all the available evidence and decide.
Send your urgent fax right now to encourage these swing state legislators to stand up for an honest and accurate vote count.
Help us stand firm and give patriots all across America a voice at this deeply important and time sensitive crossroads. Support our efforts by donating to our Year-End Challenge Grant. You can DOUBLE YOUR IMPACT with every gift between now and the end of the year. Support Liberty Counsel Action by selecting here or the button below.

Please pray for America. Our future depends on our actions now!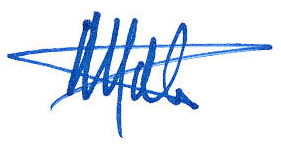 Mat Staver, Chairman
Liberty Counsel Action


P.S. We have a new Challenge Grant that will effectively DOUBLE the impact of your donations between now and the end of the year! Select here to equip our staff to fight this battle for a free and fair election.
Then send a fax directly to the swing state legislators to urge them to NOT certify until the questions of fraud have been answered.
---
Sources:
Bedard, P. (2020, Nov 23). Four more years: 66% GOP wants Trump to run in 2024, 79% say election 'stolen.' Washington Examiner.
Margolis, M. (2020, Nov 19). Whoa: Nearly a Third of Democrats Believe the Election Was Stolen From Trump. PJ Media.
Pentchoukov, I. (2020, Nov 23). Republicans Pursuing 16 Post-Election Legal Challenges in 4 States. The Epoch Times.
Pentchoukov, I. (2020, Nov 23). Subpoena in Georgia Election Lawsuit Seeks Video Footage From State Farm Arena. The Epoch Times.