A computer system used to find fraud in international elections is now being used in America... and it's triggering alarm bells.
Yesterday, the second largest state in America joined the fight for election integrity with a bombshell lawsuit at the Supreme Court. This is an excellent case which opens the doors to a constitutional path to halt the fraud in this election. I'll explain below.
Make your voice heard right now in the offices of these legislators who have the power to defend free and fair elections! Select here or the button below. -Mat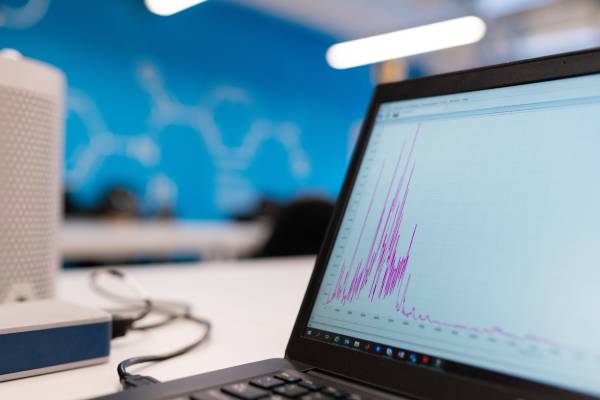 When the polls closed on November 3, President Trump had a lead of around 100,000 votes in Wisconsin, 300,000 votes in Michigan and around 700,000 votes in Pennsylvania.
Then, after the polls closed on November 3:
Former Vice President Biden got a huge vote spike in Pennsylvania of about 600,000 votes compared to only 3,200 for Trump.
In Michigan, at 3:50 a.m. ET, a data dump spike for Biden of 54,497 votes to Trump's 4,718 took place. As of 6:31 a.m., the Biden spike was 141,258 votes to only 5,968 votes for Donald Trump.
In Wisconsin, at 3:42 a.m. CT, the Biden spike was 143,379 votes to only 25,163 votes for President Trump.

In Georgia, at 1:34 a.m. ET, the spike was 136,155 votes for Biden to only 29,115 votes for Trump.
These spikes are statistically impossible when President Trump was leading by such sizeable margins. Even more suspiciously, these spikes happened just after a concerted effort across each of the states (mostly successfully) to kick out every single Republican poll observer from these ballot processing areas. The unobserved times lead up to when these spikes were reported.
There are hundreds of sworn affidavits attesting to unexplained and impossible vote spikes AFTER the polls closed, raising serious questions. We will not rest until the 2020 election process is resolved.
Help Liberty Counsel defend free and fair elections! Send an urgent fax to demand that these swing state legislators take action to stop the certification of a fraudulent election result.
Yesterday, the state of Texas filed a lawsuit at the U.S. Supreme Court against PA, MI, WI, and GA. This well-prepared case makes several critical claims.
Only the state legislature can certify an election. This right of the legislators "can neither be taken away nor abdicated."

The legislatures are not dependent on the governors to call a special session to fulfill their constitutional duties but can call an assembly of themselves to judge an election.

These states did not properly follow their own laws. They not did fairly apply their voting standards to citizens within the states and there is concern over voting "irregularities."

The case includes the most credible and egregious instances of fraud, many of which LCA has already brought to your attention.

It states that "these flaws cumulatively preclude knowing who legitimately won the 2020 election and threaten to cloud all future elections."
Texas used the case law from Bush v. Gore in 2000. As you know, I helped litigate and argue several election cases in 2000. This Supreme Court case established the precedent for this lawsuit. The Texas case could throw open the doors for these Republican-controlled legislatures to block these fraudulent election results.
This is why it is urgent that we flood these legislators with the voices of American voters through faxes on their desks. Urge them to have the courage to fight for an accurate and honest election result, and if that cannot be proven beyond a reasonable doubt, to refuse to certify the election results.

"Americans are losing confidence in the fairness of elections." Those are the words of former President Jimmy Carter and statesman James A. Baker III in their 2005 federal election report, "Building Confidence in U.S. Elections."
The now 15-year-old investigation and report, organized by American University and co-chaired by the two statesmen, contains 104 pages of severe warnings which apparently went unheard. The report spends significant time reviewing the shortcomings of mail-in balloting and its ripeness for abuse. Now, 15 years later, we are facing the greatest election crisis of the modern era!
It is almost as if governors and secretaries of state willfully chose to enact each of the worst policies that President Carter warned about! By switching to un-monitored mail-in balloting (illegally, as was the case in Pennsylvania), election officials opened the floodgates to rampant fraud.
Now, as the Pennsylvania legislature has filed a measure to withdraw their certification of electors over widespread fraud, we are working to enact similar measures in other hotly contested states. The evidence of fraud, as you have seen over multiple emails, is overwhelming. Fax these legislators now to not certify an election filled with fraud.
Yet even as we fight for free, fair and transparent elections, we fight against a mandatory COVID-19 vaccine for all Americans.
Tomorrow the U.S. Food and Drug Administration (FDA) will have its first meeting to decide if it will approve the COVID-19 vaccine from Pfizer (Dec 10). If the FDA votes "yes," then the distribution of the COVID vaccine will begin immediately. Moderna's approval is expected by Dec 17.
We will write more about vaccines later this month. Stay tuned!
Thankfully, a new Year-End Challenge Grant has been established to DOUBLE THE IMPACT of your gifts. Every gift between now and the end of the year will be effectively doubled. Please, select here to give as generously as you can.

Thank you, our freedom truly hangs in the balance!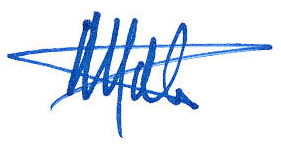 Mat Staver, Chairman
Liberty Counsel Action


P.S. I encourage you to join our Year-End Challenge Grant that will effectively DOUBLE the impact of your donations between now and the end of the year! Select here to equip our staff to fight this battle for a free and fair election.
Then send a fax directly to the swing state legislators to urge them to NOT certify until the questions of fraud have been answered.