So far 18 states have joined the election lawsuit from Texas filed earlier this week at the U.S. Supreme Court. Thus, 19 states, or 38% of all the states, are officially contesting the election because of the significant and widespread election Constitutional violations and fraud in PA, MI, WI, and GA. The 62 combined electoral college votes from these states will determine the outcome of this presidential election.
This lawsuit asks the High Court to mandate the state legislators to decide the electoral college vote in these four swing states that are rife with fraud.
This is why your faxes to key leaders of the Republican-majority legislatures in these swing states is so critical! It is important for them to hear your voice above the din of the crooked fake news and the censorship of Big Tech. Tell these state legislators to pick up their constitutional mantle and stop this election fraud before it is too late.
Send your fax today urging these legislators to NOT certify any election before every valid vote is counted and every invalid one is thrown out. - Mat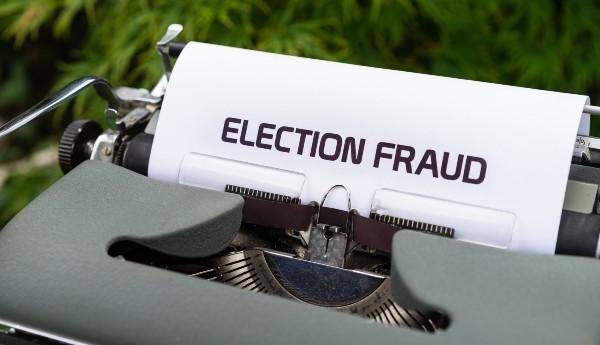 "Trust in the integrity of our election processes is sacrosanct," said Texas Attorney General Ken Paxton. It is what "binds our citizenry and the States in this Union together."
Yet right now, trust is at an all-time low.
Because of the importance of this case out of Texas, yesterday, six states went on to intervene, to ask the U.S. Supreme Court to allow them to join the case, to litigate of behalf of their own citizens. This includes Arkansas, Louisiana, Mississippi, Missouri, South Carolina, and Utah, according to the Epoch Times.
"The Intervening States do not doubt that Plaintiff State of Texas will vigorously and effectively litigate this case, but the Attorney General of each individual State is best situated to represent the interests of that State and its People," argues the motion.
Hundreds and hundreds of people witnessed fraud and/or illegal behavior firsthand, including our own staff. Each person must have their day in court BEFORE these states certify fraudulent votes.
We are not only fighting to have the results from this election be accurate and honest, but we are fighting to preserve the ability for individuals to know that their vote makes a difference in future elections!

Our team has spent weeks pouring over legislative testimony, sworn affidavits, video evidence of fraud, in-depth analysis, and illegal behaviors that we have personally witnessed. For the reasons that I have shared for the past month, I believe all the signs point to widespread fraud that affected significantly more than enough votes to steal this election in five swing states.
One county in Wisconsin had more than 500,000 mail-in votes "counted" after they kicked out all Republican observers. This happened just about when the "impossible" spikes were found by computer algorithms.
Georgia kicked out the media and Republican observers, and then secretly counted ballots from four black containers hidden under a table. During the 2 ½ hours caught on surveillance, the small group could have processed up to 18,000 ballots. This is still more than the nearly 12,000-vote margin in the state.
In addition, close to 100,000 fraudulent ballots were cast in Georgia. (By underage people, felons, dead people, those who had moved, etc.)
These concerns MUST be addressed, and every single illegal ballot set aside. Add to the above the fact that non-legislative officials illegally changed the voting procedures to facilitate the fraud, and you have a real mess. That is why these states have sued to stop the fraud and protect the integrity of the voting process.

We need your help. here are millions of Americans that are watching the fake news and have been sheltered from the truth. They do not even realize what has happened to our nation through this election fraud. I encourage you to
forward our emails

and

communicate with your friends

.

As always, please pray for our team and our nation in this critical moment!

Mat Staver
Chairman
Sources:
Kan, J. (2020, Dec 9), 17 States Urge Supreme Court to Review Texas Bid Challenging Election Results in 4 States. The Epoch Times.
Motion of States of Missouri, Arkansas, Louisiana, Mississippi, South Carolina, and Utah to Intervene and Proposed Bill of Complaint in Intervention. [2020]. No. 22O155. (US Supreme Court).
Pentchoukov, I. (2020, Dec 10). 6 States Ask Supreme Court to Join Texas Election Lawsuit. The Epoch Times.
Texas v. Pennsylvania, Georgia, Michigan, and Wisconsin. [2020]. No. 22O155. (US Supreme Court).