Yesterday, dual Electoral College voters met in Pennsylvania, Georgia and Nevada. The Republican ones in these swing states voted for President Trump. Meanwhile, revealed in explosive footage, capitol police in Michigan blocked Republican Electoral College voters from even entering the Capitol. The police even refused to take a sealed packet of Republican votes for President Trump to the Senate's Sergeant-at-Arms. There were additional efforts in Arizona as well.
Make no mistake. This election is contested

. There are enough contested votes to still swing the election results.

Former Vice President Biden needs the votes from either PA, GA or NV to win

.
We are one step closer to overcoming this fraud through the legislature. But it will not happen if we sit back and wait for someone else to fight for us. WE must fight for a peaceful, constitutional resolution to this fraudulent election.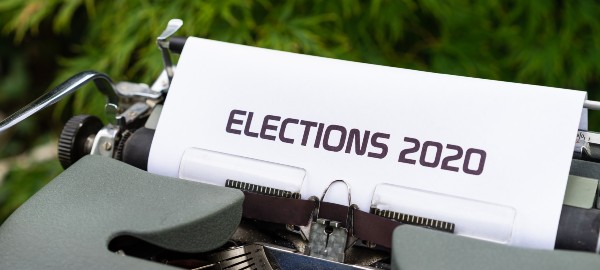 This was a huge development yesterday
. With the Republican electoral college voters meeting and voting for Trump in multiple swing states, this officially has become a contested election. And the battle continues for the future of our nation.
Yesterday, the Arizona Senate had another meeting about election fraud. It became apparent that about 3,000 to 4,000 of the "federal-only" voters in Arizona

never proved citizenship

. There is a 10,500-vote gap between candidates in this state. This one category represents 38% of the margin. But there are also serious concerns of dead people voting, ballots duplicated improperly, and other issues dealing with up to 700,000 ballots.
The Arizona meeting also exposed that the same people who are responsible for maintaining the voter rolls had taken an active role in lobbying AGAINST cleaning up the voter lists. This appears to be a case of the fox guarding the hen house.
Arizona state representative Mark Finchem "issued a call to withhold the state's Electoral College votes for Joe Biden because 'he believes there is enough significant evidence of fraud to invalidate the state's votes.'"
There were Electoral College Votes cast for Trump in Arizona as well, which the news classified as "fake." However, it was unclear if these AZ votes were cast by the official Republican Electoral College voters or by private citizens acting on their own initiative.


Pennsylvania had more than 680,000 mail-in votes that were "counted without any Republican oversight" in direct opposition to both the law and a directive from the PA Supreme Court. This included LCA's own staff who was turned away from observing the process. These votes represent well above the 82,000-vote gap currently between candidates.
PA's widespread "curing" of ballots—adding information after it came into the registrar's office to make it "valid"—was illegal. Yet, most Democrat-controlled areas had a system designed to skirt this law. The fact is that "voters were treated differently in Pennsylvania, depending on the county."


ALL of this was illegal activity. Pennsylvania changed the time and procedure for the election, all through non-legislative agents.


These changes exponentially increased the potential for fraud in the most vulnerable areas, like a soft underbelly. The regulations were intended to tighten rules to eliminate fraud, but instead they were loosened, which opened the floodgates for fraud.

I
t has been universally understood that mail-in ballots are easily susceptible to fraud — that is until 2020, when the Democrats made this a partisan issue and pushed to exponentially increase fraud. It is critical that these Pennsylvania legislators not certify this contested election. Make your voice heard with an urgent fax to their desks right now.




From Day One of this battle, we have said that we are searching for the truth, whatever that is in this election cycle. Our staff has been on the frontlines in Pennsylvania, Michigan, and Virginia. We have watched hours of testimony and poured over countless affidavits.


This has been an exhausting investigation. Right now, more than ever, we need your involvement in our

Year-End Challenge Grant

to lift up our team and DOUBLE the impact of your gift to Liberty Counsel Action. Help us fight for accurate and honest elections with your donation.




We believe that fighting for the truth is vitally important, especially right now. Jesus said, "And you will know the truth, and the truth will set you free." Join me in praying right now for America to be free.


Sincerely,

Mat Staver
Chairman


P.S. As I mentioned above, we have a new Year-End Challenge Grant that will effectively
DOUBLE the impact of your donations between now and the end of the year
!
Select here to equip our staff to fight this battle for a free and fair election.
Then
send a fax directly to the swing state legislators to urge them to NOT certify until the questions of fraud have been answered
.


Sources:
Blitzer, R. (2020, Dec 14). Republican electors in Pennsylvania, Georgia cast votes for Trump, hoping for court victories. Fox News Channel.
Charns, D. (2020, Dec 14). I-Team: Nevada Republican electors cast symbolic, meritless votes for President Trump. 8 News Now: Los Vegas.
Gutenschwager, B. (2020, Dec 14). Posted at 3:15 PM ET. Twitter account @BGOnTheScene.
Miller, J. (2020, Dec 8). Five States and the Illegal Votes: Why the November 3, 2020 General Election was Not Won by Biden.
NTD. (2020, Dec 14). LIVE: Arizona Senate holds hearing on election integrity (Dec. 14). NTD YouTube Channel.