This is it. Congress scheduled the vote on election fraud for tomorrow. Your faxes are making a huge difference. When we started investigating and fighting against election fraud, not a single legislator wanted to stand up and fight to protect your vote.
Then Sen. Josh Hawley (R-MO) broke rank from the establishment (of even his own party) and said he would object.
He has been joined by Sens. Ted Cruz (R-TX), Ron Johnson (R-WI), James Lankford (R-OK), Steve Daines (R-MT), John Kennedy (R-LA), Marsha Blackburn (R-TN), Mike Braun (R-IN), Cynthia Lummis (R-WY), Roger Marshall (R-KS), Bill Hagerty (R-TN), and Tommy Tuberville (R-AL) who are concerned that the election "featured unprecedented allegations of voter fraud and illegal conduct," and are expected to object to certification. More than 100 representatives are expected to object as well.
We know that your faxes are having a huge impact. We just received a call from one U.S. legislator's office begging us to stop flooding their office with your faxes. They said the huge volume of faxes actually "broke" their fax machine.
But rest assured, we will never participate in silencing your voice! My vision is exactly the opposite. I want our U.S. legislators to hear your voice so loud and clear that they have to sit up, pay attention, and take action. But this can only happen if you take the first step and speak up. Make your voice heard with an urgent fax to U.S. legislators demanding that they fight the fraud. -Mat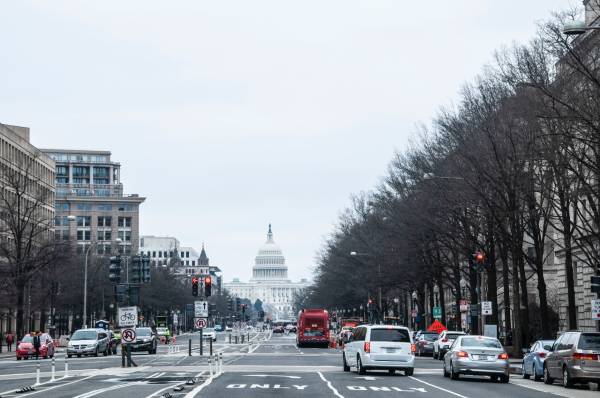 There were more than 432,000 votes removed from President Donald Trump in Pennsylvania during the November election, according to The Epoch Times. It continued in an exclusive, "votes for Trump—from both election day and mail-in ballots—were removed from the totals in at least 15 counties."
This is way more votes than the President needs to win the election in PA. The challenge right now is to make sure that our legislators understand the importance of this information. The fake news and their colleges on the other side of the isle are blindly claiming there is no evidence, while refusing to see what is happening to our nation.
Right now, there are a reported 2 million people (some have already started driving to D.C.) converging on our nation's capital for when this vote happens. Join them in taking a stand by sending a fax straight to these legislators' offices.
We don't want our legislators to pretend to fight; we want them to fight hard to restore our election integrity. Encourage our legislators to act now with your fax today.
Meanwhile, in Georgia, "election data indicates that more than 30,000 votes were removed from President Donald Trump and another 12,173 votes were switched to Democratic presidential candidate Joe Biden," data scientists testified on Dec. 30 during a Georgia state Senate hearing.
This change of 42,173 votes in the Peach State is more than three times the margin between the two presidential candidates.
"What we have here is we actually have fraud that we can prove in this election, there was fraud in Georgia's election, we can prove it with data," Data Integrity Group scientist Justin Mealey told The Epoch Times. "The voting will of the people of Georgia is not reflected in what was certified by the Secretary of State."
We have a small window to fight against this. Send an urgent fax right now to Republicans in the U.S. Congress to stop the certification of a fraudulent election.

Our staff has been hard at work reaching out to our connections on Capitol Hill and urging them to fight against this fraudulent election. We are delivering a petition with more than 10,000 names of voters urging Congress to fight for integrity in our election system today.
When you give above the cost of sending a fax or donate in support of LCA, you help us to continue being a strong voice for truth in the midst of this battle.
I urge you to take advantage of our extended Challenge Grant to DOUBLE the impact of your gift right now. Support Liberty Counsel Action by selecting here or the button below.
As always, I encourage you to join me in prayer for the protection of our nation and especially for those who will be in D.C. on this historic day.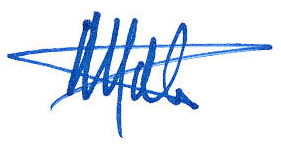 Mat Staver, Chairman
Liberty Counsel Action


P.S. We have an extended Challenge Grant that will effectively DOUBLE the impact of your donations! Select here to equip our staff to fight this battle for a free and fair election.
Then send a fax directly to U.S. Congressional members and urge them to fight against this fraud.
---
Sources:
Zhone, A. (Updated: 2020, January 3). Georgia Data Shows Over 30,000 of Trump's Votes Removed, Another 12,173 Switched to Biden: Data Scientists. The Epoch Times.
Zhone, A. (Updated: 2020, January 3). Exclusive: Over 432,000 Votes Removed From Trump in Pennsylvania, Data Scientists Say. The Epoch Times.