In 1992, after a bad ruling from the U.S. Supreme Court, I was depressed and disappointed for several days. But after spending time praying and reading the Bible, disappointment turned to resolve and even inspiration.
Over the next few years, we brainstormed, organized, and rebuilt. God gave us the opportunity to pioneer a new legal angle to emerge from the High Court successful on that same topic.
The reason I share this with you is that if I had given up and walked away in that moment of discouragement, the victories for freedom across our nation that followed would not have been possible. That was almost 30 years ago; there have been countless victories since that time. Disappointment must give way to resolve and hope.
We will not just say our election system is in serious trouble. We are committed to fixing it. We will be unveiling our Election Integrity Project, while at the same time fighting the growing battle of mandatory COVID vaccines.
We were born for this moment in history. The God we serve is the same God that Moses, Esther, Daniel - and so many others - relied upon to do what they could not. And I firmly believe that you have the opportunity to play a very important role in the future of America. One way to do that is to join our extended Challenge Grant to DOUBLE the impact of your gift today.

I need to bring your attention to a shocking testimony. A pro-vaccine, 56-year-old Miami doctor recently died from taking the Pfizer-BioNTech COVID vaccine, according to his wife and doctors.
Within 72 hours of getting the vaccine, this active, "perfectly healthy" medical professional noticed a lot of blood vessels breaking and bleeding under the skin in his hands and feet (petechiae). Dr. Gregory Michael rushed to the emergency room. Testing showed he had zero platelets in his blood. (Normal range is 150,000 to 450,000 platelets per microliter of blood.)
He was admitted to the Mount Sinai Medical Center's Intensive Care Unit with a diagnosis of acute Idiopathic thrombocytopenic purpura (IDP) caused by a reaction to the COVID vaccine. His body's reaction was to attack and destroy almost every single platelet in his body within 72 hours of the vaccine injection. Remember that this vaccine is designed to hijack your body's cell factories to force them to produce bio-structures that your body then develops antibodies to fight against.
"A team of expert doctors tried for 2 weeks to raise his platelet count to no avail. Experts from all over the country were involved in his care. No matter what they did, the platelets count refused to go up," said his wife, Heidi Neckelmann. "They gave him medicine. They gave him an incredible amount of platelet infusions, I'm told all the platelets in Miami Dade County," she said.
After fighting for two weeks, "he got a hemorrhagic stroke [bleeding into the brain] caused by the lack of platelets that took his life in a matter of minutes."
"He was a pro vaccine advocate, that is why he got it himself," continued his wife. "In my mind his death was 100 percent linked to the vaccine. There is no other explanation," she told Daily Mail. The doctors confirmed "it was highly probable that the vaccine was the cause."
"They tested him for everything you can imagine afterwards, even cancer, and there was absolutely nothing else wrong with him." His wife said he "did not have an immune disorder or any similar condition that could have caused ITP."
His shocking death also left behind a beautiful 15-year-old daughter.
Yet, even as this family is reeling, Pfizer was quick to make a canned statement saying, "We don't believe at this time that there is any direct connection to the vaccine."
This is the same vaccine that political bureaucrats and health "experts" already publicly have said that they want to force you to take. This is the vaccine that governments are launching a vaccine passport for, and at least one international airline will not allow you to fly without getting it first.
Rush your fax to the desks of hundreds of these key political decision-makers to protect your freedom to choose or refuse the COVID-19 vaccinations.
Gregory Michael is not the only death.
A healthy 41-year-old healthcare worker in Portugal was found dead 48 hours after having taken the COVID vaccine. Sonia Acevedo was injected on Dec 30 and had just changed her Facebook photo with the caption, "Covid-19 vaccinated," according to Daily Mail. She spent New Year's Eve celebrating with her father with no symptoms, but on Jan 1 she died before 11:00 a.m.
In addition, a 75-year-old man from Beit She'an, Israel died of a "heart attack about two hours after being vaccinated" with the Pfizer injection. The next day, there was another death after receiving the vaccine in Israel, one in Switzerland, and two deaths reported during the Pfizer study.
The official government story being pushed from the Centers for Disease Control and Prevention is that "only 21 people have suffered severe allergic reactions" to the COVID vaccines, reported the Daily Mail. However, there are "308 reports filled from people who took the COVID-19 vaccine and then were sent to the hospital emergency room," according to The Epoch Times, which published information that there is data that more than "1,000 people injected with a new COVID-19 vaccine have experienced an adverse event."
It is your choice—not the government's—to be vaccinated or not.
Fight the push for a mandatory COVID vaccine with your urgent fax to key government leaders.

If you haven't already, sign Liberty Counsel Action's petition today to help strengthen our voice as we fight for liberty across America.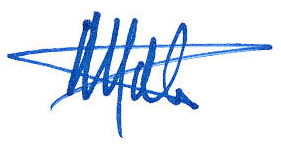 Mat Staver, Chairman
Liberty Counsel Action


P.S. Now is the time to push back for medical freedom. Send a fax demanding that legislators and governors promise that all vaccines for COVID-19 will stay completely voluntary.
If you can support Liberty Counsel Action with a donation of any size today it will be doubled through our Challenge Grant. I would be deeply grateful for your partnership in our vision to restore freedom in America.
---
Sources:
Ashford, B. (Updated: 2021, Jan 7) EXCLUSIVE: Wife of 'perfectly healthy' Miami doctor, 56, who died of a blood disorder 16 days after getting Pfizer Covid-19 vaccine is certain it was triggered by the jab, as drug giant investigates first death with a suspected link to shot. Daily Mail.
Jaffe-Hoffman, M. (2020, Dec 28). Man's fatal heart attack likely unlinked to vaccine he took 2 hours before. The Jerusalem Post.
Neckelmann, Heidi. (2021, Jan 5). Personal wall post at 10:00 PM. Facebook.
Penza, N. (Updated: 2021, Jan 7). Portuguese health worker, 41, dies two days after getting the Pfizer covid vaccine as her father says he 'wants answers.' Daily Mail.
Stieber, Z. (Updated: 2021, Jan 5). Hundreds Sent to Emergency Room After Getting COVID-19 Vaccines. The Epoch Times.