Censorship is getting so egregious that even the CEO of Twitter publicly admitted it is "dangerous." Meanwhile his organization displayed a shocking level of hypocritical outrage when a foreign country blocked Twitter because it also attempted to interfere in a foreign election.
The double standard is obvious, and this road only leads to tyranny. One state is already standing up against it.
I ask you to join me in standing up to censorship by faxing select state attorneys general and governors to urge them to protect the speech, privacy, and data of people and businesses in their state. - Mat

Twitter's CEO Jack Dorsey tweeted this week about banning the President, and then went on to admit censorship is "dangerous."
"Having to ban an account has real and significant ramifications … I feel a ban is a failure of ours," Dorsey wrote. He admitted that his actions "fragment the public conversation," "divide us" and set a "dangerous" precedent, referring to "the power an individual or corporation has over a part of the global conversation."
Dorsey also said that such censorship "will be destructive to the noble purpose and ideals of the open internet."
The censorship of Big Tech is dangerous to our nation. If we want our speech, privacy, and data protected—we need to end the monopoly of Twitter and other Big Tech companies, and we must stop the censorship.
This week the North Dakota legislature introduced a bill (HB 1144) to give people the ability to sue Big Tech companies if their rights are infringed. This is a great step in the right direction, and it is an example of some of the work ahead on the state level.
Using the momentum of this bill being introduced in one state legislature, we need to act quickly to push other legislatures to protect our freedom. Send your urgent fax today to flood these state leaders with your faxes and provide them with the motivation to stand up to protect the freedom of citizens under their protection.

Twitter actually had the nerve to condemn Uganda for taking the action to block Twitter after reports that the company was interfering in a foreign election by censoring one side of the election ticket and its key supporters.
Twitter's Public Policy team self-righteously proclaimed: "Ahead of the Ugandan election, we're hearing reports that Internet service providers are being ordered to block social media and messaging apps. We strongly condemn internet shutdowns – they are hugely harmful, violate basic human rights and the principles of the #OpenInternet."
This is blatant, Marxist behavior and double-speak. And it will continue until the American people end the tyranny of these providers. Send your fax to these key state leaders to urge them to act now.
Twitter's complete hypocrisy isn't limited to foreign influence.
Last year, when rioters were responsible for dozens of deaths, including retired St. Louis police officer David Dorn, and up to 2 billion dollars of property damage, one politician said the following:
"This is a movement, I'm telling you. They're not gonna stop. And everyone beware because they're not gonna stop. They're not gonna stop before Election Day and they're not going to stop after Election Day. And everyone should take note of that. They're not gonna let up and they should not."
The person who said this was Kamala Harris. But was Harris ever censored? Was she banned from Twitter, YouTube, Facebook, Instagram, or SnapChat? Did Stripe stop taking donations for her campaign?
The answer to all those questions is "no."
Harris' words directly encouraged violent riots and Twitter was silent. The Iranian Ayatollah has published death threats on Twitter, placing a lifetime death sentence on President Trump and his family. Kathy Griffin didn't just tweet a bloody picture of a "decapitated" Trump, she even retweeted it again after the November election.
Violence should be discouraged, not encouraged. But Twitter and other Big Tech companies have such double standards they can no longer hide behind their fake "community standards" and "policies."
Now is the opportunity to act. Send an urgent fax right now to allies who can take steps to stop the hypocrisy and government protections for these one-sided giant Tech corporations.
Today, I am meeting with key leaders to create an alliance to fight against this censorship.
This is only possible because of your support and commitment to a free nation. Your gift to Liberty Counsel Action will be effectively DOUBLED right now by our extended Challenge Grant.

I urge you to never give up. The Old Testament city of Nineveh was perverse and wicked, and yet because of the repentance of its people, when God saw how they turned from their evil, He spared them. God's mercy and power is seen in both repentance and redemption.
Onward,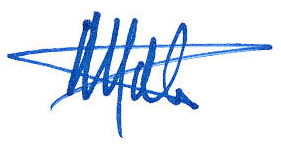 Mat Staver, Chairman
Liberty Counsel Action


P.S. Help end Big Tech's censorship. Select here to DOUBLE the impact of your gift.
Then send a fax directly to key governors and attorneys general to urge them to protect the freedom of speech and the press in their state. Or sign the petition we are gathering to deliver to key state leaders to urge them to act.
---
Sources:
Margolis, M. (2021, Jan 7). Kamala Harris Called BLM Protests 'a Movement' Last Summer, Said 'They Should Not' Stop. PJ Media.
Twitter Public Policy Account. (2021, Jan 12 at 1:22 PM) Ahead of the Ugandan election, … The voice of Twitter's Global Public Policy team: Twitter.
Wulfsohn, J. A. (2021, Jan 9). Twitter bans Trump, but Iranian ayatollah, Louis Farrakhan, Chinese propagandists still active: Richard Spencer, O.J. Simpson, and Nicolas Maduro among those with active accounts. Fox News.