Shocking language in a redacted 14-page agreement between Pfizer and Israel is raising many questions.
"Israel will act as a large world testing laboratory, with the results from this huge research serving to set vaccination strategies in the rest of the world," reported Globes.
It appears that vaccine recipients were never informed that they were participating in a large-scale trial when they were injected.
In addition, to increase citizen involvement, Israel even launched a "green booklet," which is only for people who received both shots of the vaccine. This immunity "passport" allows vaccinated Israelis to skip isolation after being around an infected person and gives them the freedom to travel internationally.
This is exactly what I have been warning about! This "health passport" has already begun. Radicals want all your private medical data, and they want to be able to control every move you make.
America must never sink to this level of manipulating its free citizens. Urgently message key leaders at the state and national level to ensure the future of Americans remains free from this coercion. -Mat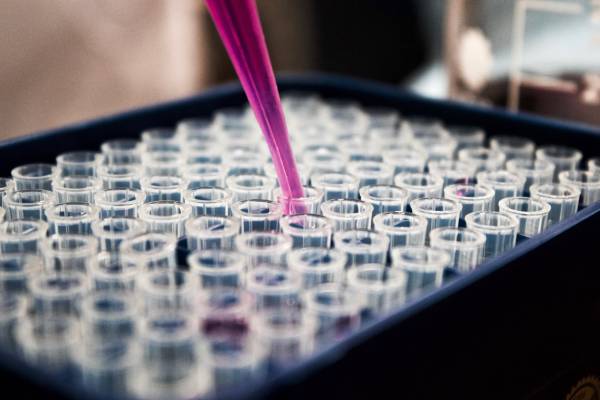 "Anyone who might claim this is not a clinical study is simply a liar. This is the most extensive study of human beings in the 21st century," said Senior Israel Democracy Institute attorney Dr. Tehila Schwartz-Altshuler. She states the agreement between Pfizer and Israel proves that "the purpose of the 'experiment' is 'to measure and analyze'. To say it isn't research is a lie."
Israel has committed to sending the German company Pfizer "data and details especially gathered for them, including the consequences of the inoculations, side effects, efficacy, amount of time it takes to develop antibodies [that will be segmented] according to different types of population, age, gender, preexisting conditions etc." of its population, reported Globes.
In essence, this German company will know every medical detail about every Israeli, excluding only their name.
In addition, this agreement clearly states the nation must provide data on which vaccines were given, future medical events, and treatments used within the nation to Pfizer and BioNTech. The stated purpose of the agreement is "to evaluate whether herd immunity protection is observed during the Product vaccination program rollout."
It is already planned that "PFIZER and MoH [the Israeli Ministry of Health] will jointly prepare and publish the Results in submissions(s) for publication, to peer-reviewed scientific or medical journals," the agreement states.
In just the two weeks since the Pfizer vaccine began being administered in Israel, four people have died. Thirteen more people developed Bell's Palsy, a paralysis of the facial muscles, which is one of the side effects that is "known." Other side effects include heart attack, stroke, potential infertility and one's body attacking itself to the point of death.
Send an urgent fax to key political leaders demanding that Americans be free to make their own decisions to vaccinate or not and never be subjected to government dictates on this vaccine.
There are concerning reports that this vaccine could cause a "cytokine storm," according to Dr. Dolores Cahill a leading immunologist, molecular biologist, and professor at University of Dublin, Ireland.
A cytokine storm is when a special pathway of communication is turned on between cells. Dr. Cahill explains that the mRNA COVID vaccine allows the injection to get inside "all of our cells and the immune system tries to get rid of it but of course it can't because it's now part of us and we ... essentially become genetically modified organisms."
At this point, it is possible that when a vaccinated person's body comes into contact with the virus it is triggered to think that this virus is already inside most of your cells. "It starts attacking the virus but also your internal organs and people can die very quickly from organ failure."
One possible example of this already happening is the 56-year-old perfectly healthy doctor in Miami whose body destroyed all his blood platelets within 72 hours of taking the COVID vaccine. Even when he received a platelets transfusion, his body fought and destroyed all new platelets, which led to his death.
Dr. Cahill has been closely studying treatments including zinc and hydroxychloroquine that have been highly effective at treating COVID.
Dr. Cahill concludes, "I would not take a messenger RNA (mRNA) vaccine even if you gave me $10 million. If it was mandatory, I would go to prison. I would not take it. If someone injected me forcefully, I would sue them for attempted murder."
However, how our laws are currently written, you may not have the ability to make this choice. Or our government leaders may allow so many restrictions that you lose all freedoms unless you take this vaccine. Or they could try to outright mandate the vaccine.
We want to give you the tools to protect freedom here in America. That is why we encourage you to send your urgent fax right now demanding that American patriots reserve the right to make these choices for ourselves.

Liberty Counsel Action wants to partner with you to fight this invasion of your freedom. With our special extended Challenge Grant, you can DOUBLE YOUR IMPACT with every gift between now and the end of the year. Support Liberty Counsel Action by selecting here or the button below.

Please say an extra prayer for our nation today.
Blessings,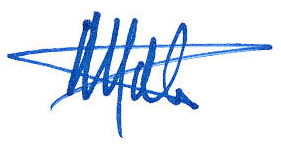 Mat Staver, Chairman
Liberty Counsel Action
P.S. We have an extended Challenge Grant that will effectively DOUBLE the impact of your donations right now! Select here to equip our fight for liberty and individual medical choices.
P.P.S. Send a fax today to demand that American citizens must keep the right to choose their own vaccinations. Then forward this message to your friends and family to help spread the truth. And if you haven't already, sign our petition.
---
Sources:
Agreement between Pfizer, Inc. and Israeli Ministry of Health. (Date redacted). Signing party Chezy Levy and redacted. GovExtra.
Rohrer, S. (2020, Dec 17). The Medical Truth about Covid Vaccinations: Hopeful Healer or Camouflaged Killer. Stand in the Gap Today.
Sones, M. (2021, Jan 18). Helsinki Committee to declare Pfizer performing unauthorized human experiment in Israel. Israel National News.
Zacken, D. (2021, Jan 8). Israel trades medical data for vaccine doses. Globes.