The attempt to proceed with the election fraud bill—HR 1 (S 2093)—failed in the U.S. Senate. However, Senate Majority Leader Chuck Schumer (D-NY) did cut a deal with Sen. Joe Manchin (D-WV) so that this bill has every single Democrat in the Senate supporting it.
Now, the pressure to accept Sen. Manchin's compromises will intensify. These so-called "compromises" are still terrible and must be stopped! In fact, they come from the Democrats' wish list last year, now known as the "John Lewis Voting Rights Act." One Republican has already indicated favor toward the John Lewis Act.
Send your urgent fax to the senators and demand these attacks on election integrity stop before they destroy our nation. —Mat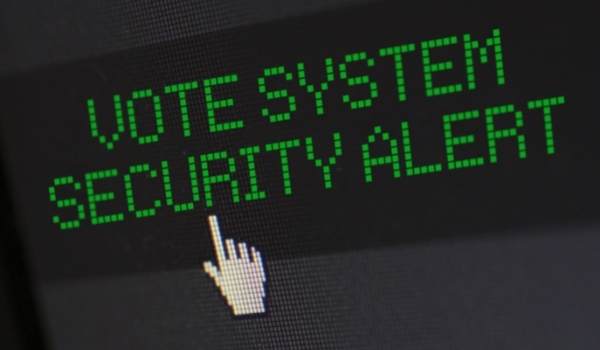 Many states have taken direct action to reform elections—and this is making Democrats even more desperate!
This federal election bill is the signature legislation of this administration. Whether under HR 1 (S 2093) or Manchin's compromise, the bill will:
Allow people to vote outside their precinct.
Permit same-day registration and ban voter ID laws (or Manchin's version—severely weakening voter ID).
Automatically register people (which can include illegal aliens), mass-mail ballots and register convicted felons before they pay their debt to society.
Punish, even jail, anyone who questions a voter's validity.
Open the floodgates for fraudulent mail-in ballots.
And so much more!
Your faxes are making a difference! We have had legislators' offices contacting us about your faxes and asking for more information on the bills we are fighting. When you get involved and make your voice heard, YOU have the opportunity to be a part of the solution that stops the destruction of our great nation. Your faxes are critical to defeat this federal attempt to steal elections.
Sen. Manchin caved to intense pressure. The Democrats are frantic to pass something to stop election reform, audits and recounts.
Manchin's compromises come from the failed John Lewis Act, which requires "preclearance" of every state's election laws. Under this "compromise," the federal government could accomplish EVERYTHING in HR 1 (S 2093). This is not a "compromise" but rather a bait-and-switch disaster.
At least one Republican appears to be in favor of the Manchin "compromise." We must maintain our intensity to stop the attempt to steal elections.
Make no mistake. HR 1 (S 2093) or Manchin's compromise will open the floodgates for fraud. We must stop this blatant power grab. Click here or the button below to send your fax to key senators.

The election fraud bills impose a penalty of five years in jail and a 100,000-dollar fine on anyone who questions the validity of a voter or ballot. Whatever they name it or whichever number they assign, their clear intent is to steal your vote and stop the states from reforming election laws.
I have never seen an attack on free and fair elections like what is in these bills. And the Democrats aren't slowing down, they just keep renaming the same plans. It is urgent that we flood the Senate with the outcry against HR 1 (S 2093) or Manchin's compromise.

Our staff in D.C. is continuing to work on many other battlefronts. Senate Majority Leader Chuck Schumer is maneuvering to introduce the "Equality Act" this month as well. Your faxes are also necessary and critical to defeat that bill!
In addition, there are massive anti-gun restrictions that the U.S. House has scheduled. And our team continues to fight all of these bills at every turn on Capitol Hill. Partner with us to defend freedom and stop these bills. Support Liberty Counsel Action today and DOUBLE the impact of your gift now through our Challenge Grant. Select here or the button below.

Thank you for your concern and care for our nation.
Mat Staver, Chairman
Liberty Counsel Action
P.S. Equip our staff with the resources to fight this battle with our Challenge Grant that will DOUBLE the impact of your gift.
Then make your voice heard. Send a fax directly to members of Congress to urge them to fight against election fraud. Finally, sign our petition against this legislation. God's blessings on you.
---
Source:
H.R.1 - For the People Act of 2021. (2021, Jan 4). 117th Congress (2021-2022 Session).