Radicals' demands that Congress permanently hijack America's elections just reached a new and dangerous intensity. Democrats have not given up on passing a massive election fraud bill. Their most recent version is the most radical bill yet!
The election fraud efforts are NOT dead. Democrat leaders have said their entire agenda depends on passing HR 1 or the "John Lewis Voting Rights Act."
Make no mistake—Manchin's version is not a "compromise." It is a sleight of hand that is no better than HR 1! I'll explain why below. —Mat
STOP THE LEGALIZATION OF ELECTION FRAUD! Select here or the button below to SEND YOUR FAX NOW!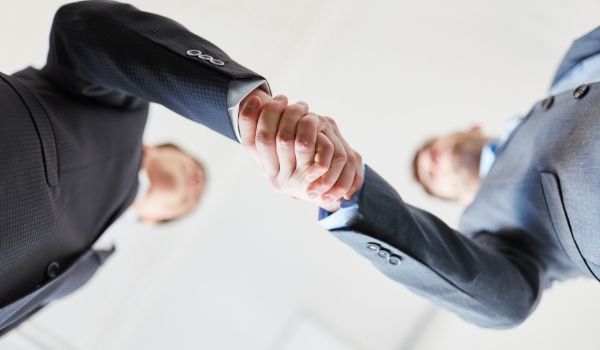 Senate Majority Leader Chuck Schumer (D-NY) spent over two hours with Sen. Joe Manchin (D-WV) this week. Manchin's refusal to vote with his party on the republic-destroying HR 1 (S 1/S 2093) was hindering Schumer from enacting the full Biden agenda.
Manchin and Schumer reached an agreement, the details of which are mostly hidden from the public. But the main goal of Democrats is to pass this election fraud bill, so this nightmare is still very much alive.
We must continue to send a strong message to Congress that we reject a federal takeover of our elections, will not allow stealing of our votes and will not allow them to legalize voter fraud!
STOP THE LEGALIZATION OF ELECTION FRAUD!
Manchin's version pushes many aspects of the failed John Lewis Voting Rights Act. That bill gives Joe Biden's DOJ the FINAL WORD over every state and county election law through what is called "preclearance."
In fact, these bills are designed to block election integrity measures states have already put in place, including fraud prevention efforts like voter ID requirements, cleaning up voter rolls, scrutinizing mail-in ballots, outlawing drop boxes and more. Manchin's demands even criminalize attempts to verify a voter's eligibility!
The DOJ will have the FINAL WORD on all election laws. Democrats are already saying it would take a significant increase in budget for the DOJ. But including spending as part of their election fraud bill is a ploy to pass the bill as part of budget reconciliation—which needs only 51 votes.
Why is this bill so important to Democrats? Listen to Nancy Pelosi!
Speaker Nancy Pelosi (D-CA) told reporters that the Democrats must pass the election fraud bill to pass their other agenda items, including gun control.
"We are not going away until we—we pass legislation to stop gun violence," Pelosi told reporters. "And we will have a better chance to do that if we pass HR 1."
HR 1 does nothing to address gun violence. So just what did Pelosi mean?
"Clearly the Republicans in Congress are handmaidens of the gun—gun industry," the speaker continued. "And they have prevented us from passing [a gun control law]. And although it's bipartisan, it's not enough for us to pass it in the Senate. So again, the 'For the People Act' is really important for many reasons."
Pelosi can't get her Marxist agenda passed through the Senate unless there are 60 Democrat votes to get past the filibuster. She wants to pass the election fraud bill to dominate the House and Senate with Democrats.
STOP THE LEGALIZATION OF ELECTION FRAUD! Select here or the button below to SEND YOUR FAX NOW!

So-called election fraud bills are the linchpin for Joe Biden and the Marxist plans to dismantle America.
The American people CANNOT remain silent about this treasonous attempt to steal America's elections.
The pressure to pass election fraud-enabling bills is insane. Shockingly, some Republican senators (like Lisa Murkowski of Alaska) could jump ship and join the Democrats!
That's why we must renew our resolve and make clear we will not tolerate any attempt to destroy free and fair elections!
Send a fax to every senator NOW and sign our petition demanding senators VOTE NO on Manchin's Demands!
It is now clear that the Democratic leadership wants to permanently dominate the elections to impose a Marxist/socialist agenda.
We cannot stop fighting this battle, and your gift today will provide us the resources needed to expose and confront this attack on election integrity and the very fiber of our nation. We are approaching our fiscal year end for Liberty Counsel Action. Now is an important time to support our ministry.
DOUBLE the impact of our gift with our Challenge Grant.

We are at a critical junction in stopping lawlessness, please pray for our nation today.
Mat Staver, Chairman
Liberty Counsel Action


P.S. Join our Challenge Grant and DOUBLE the impact of your gift today. Support Liberty Counsel Action by selecting here or the button below.
P.P.S. Send a fax directly to members of Congress to urge them to fight election fraud.
And sign our petition against this bill. God's blessings on you.