Biden's defense secretary is attempting to purge the military based on ideology. Military readiness and unit cohesion are no longer the focus. Lloyd Austin and others are pushing a Marxist ideology through Critical Race Theory (CRT). They want soldiers to report anyone who does not comply.
The military, our children and the nation are under attack from within. Our men and women put their lives on the line to protect us. Now we must protect them.
There are several bills in Congress to stop CRT. Already, one bill has grown to 60 co-sponsors. Congress must act now to end this purge of our military. Make your voice heard today to members of Congress and state governors to stop CRT across the board. —Mat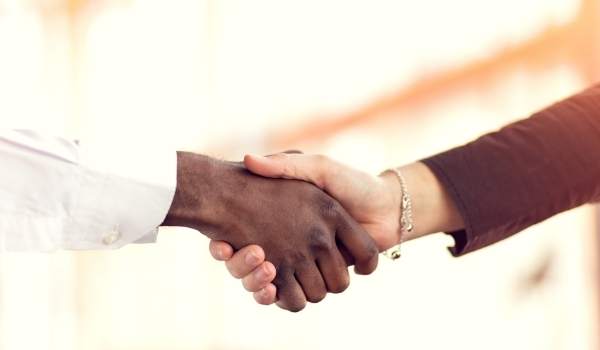 Rather than focusing on military readiness and unit cohesion, Joe Biden's defense secretary and some military leaders are searching for Trump supporters and pushing CRT.
One former Homeland Security official said the Republican Party is "the number one national security threat to the United States of America." Not radical terrorism, but a political party.
This is chilling!
Thirty members of the U.S. House sent a letter to DOD Secretary Austin warning him the "left-wing extremism and politization" is jeopardizing the military. The letter said, in part:
"Lt. Col. Matthew Lohmeier, commander of 11th Space Warning Squadron at Buckley Air Force Base, warned of the radical ideology being pushed on our military, recently stating 'the diversity, inclusion and equity industry and the trainings we are receiving in the military ... is rooted in critical race theory, which is rooted in Marxism.' Instead of rewarding Lt. Col. Lohmeier for sounding the alarm bell on extreme ideologies infecting the military, he was relieved of his command." (emphasis added)
Richard Torres-Estrada is the first chief diversity and inclusion officer of the U.S. Special Operations Command, which oversees the SEALS, Green Berets and Delta Force. After a trove of his far-left posts came to light in which he compared Donald Trump to Adolf Hitler, he was removed.
The U.S. Army recruiting video titled The Calling presents more radical views supported by CRT. The video features "two moms" and states the Army is "shattering stereotypes."
Even West Point has been teaching anti-police CRT ideology.
The letter further warns that political actors such as Bishop Garrison, head of the task force to define "extremism," want to "root out servicemembers who will not affirm far-left extremism." Referring to DOD Secretary Austin, the letter states: "Your order for a 'stand-down' to ideologically assess servicemembers appears to have been connected to these efforts."
We must stop the CRT agenda. Fax members of Congress to protect the military and schools from becoming a victim of CRT!
On the CRT chopping block include the Pledge of Allegiance, Declaration of Independence, U.S. Constitution, "The Star-Spangled Banner," WWI and WWII, the Holocaust and so much more.
Lt. Col. Lohmeier said that Chinese President Xi Jinping would love nothing more than to watch "us rot like this from the inside because that means there will be no great power competition between the United States and China. There will not need to be."
Lohmeier was removed from his post as commander of the 11th Space Warning Squadron at Colorado's Buckley Air Force Base after doing interviews in which he discussed his new book, Irresistible Revolution: Marxism's Goal of Conquest & the Unmaking of the American Military.
CRT is destroying our military and future generations through our schools. Fax the state governors and Congress to STOP CRT.

Sen. Tim Scott of South Carolina, who is African American, said, "Hear me clearly: America is NOT a racist country. It's backwards to fight discrimination with different types of discrimination." However, this "backwards" battle is exactly what is happening in our military.
A recent survey found that when U.S. Navy service members were asked if there was a "cultural or leadership problem in the Navy," 94% said "yes"!
This study, which Congress requested, stated: "Frustration among interviewees was palpable. ... "This sentiment, that the Navy is dangerously off course, was overwhelming."
It's time to right this ship. We enjoy freedom because of the courage and sacrifice of our men and women in the military. They fight for us. We must fight for them.
You can help support our soldiers and partner with Liberty Counsel Action with your donation today. Together we can stop this new attack on our nation's soldiers and students. Your gift can be DOUBLED today through our Challenge Grant.

Please pray and act now. CRT is a serious threat to America.
Blessings,
Mat Staver, Chairman
Liberty Counsel Action


P.S. If we are silent, the nation we love will be lost. Send faxes to the state governors and Congress to Stop CRT.
Add your name to our petition immediately. Then spread the word to your family and friends by forwarding this email to them.
And DOUBLE the impact of your gift through our Challenge Grant.



---
Sources:
Haltiwanger, John. 2021. "Former Trump Official Says the GOP Is the 'Number 1 National Security Threat' to the US, Bigger than ISIS or Russia." Business Insider. July 17, 2021. https://www.msn.com/en-us/news/politics/former-trump-official-says-the-gop-is-the-number-1-national-security-threat-to-the-us-bigger-than-isis-or-russia/ar-AAMeJDC.
Review of Cotton Statement on Delivery of a Report on the Fighting Culture of the Navy's Surface Fleet. 2021. Tom Cotton: Senator for Arkansas. July 12, 2021. https://www.cotton.senate.gov/news/press-releases/cotton-statement-on-delivery-of-a-report-on-the-fighting-culture-of-the-navys-surface-fleet.‌
Schmidle, USMC, Ret., Lieutenant General Robert E., and Rear Admiral Mark Montgomery, USN, Ret. 2021. Review of A Report on the Fighting Culture of the United States Navy Surface Fleet. https://www.cotton.senate.gov/imo/media/doc/navy_report.pdf.‌
Wong, Kristina. 2021. Review of Air Force Lt. Colonel Fired after Remarks about Marxism, Critical Race Theory Spreading in Military. Breitbart. May 16, 2021. https://www.breitbart.com/politics/2021/05/16/air-force-lt-colonel-fired-remarks-marxism-critical-race-theory-spreading-military/.
Wong, Kristina. 2021. Review of House Republicans to Defense Secretary: Left-Wing Extremism and Politicization Jeopardizing Military's Legacy. Breitbart. May 26, 2021. https://www.breitbart.com/politics/2021/05/26/house-republicans-to-defense-secretary-left-wing-extremism-and-politicization-jeopardizing-militarys-legacy/.