Americans are now being forced to inject an experimental drug into their bodies—against their will—by their government, employers or schools.
I'll share the story of one pro-vaccine doctor who got the shot and what happened thereafter.
No one should be forced to inject a drug into their body.
NO MANDATORY SHOTS OR VACCINE PASSPORTS! —Mat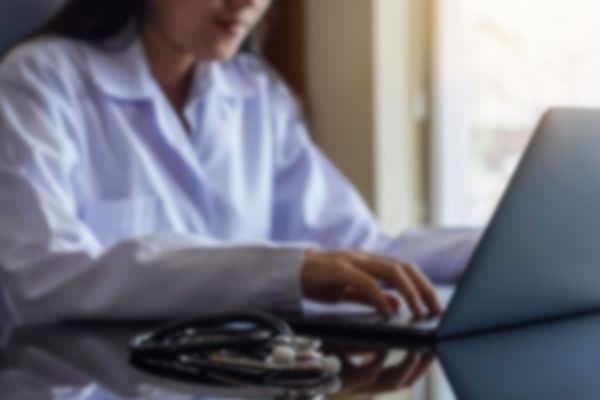 Danice Hertz, an M.D., got the Pfizer jab two days before Christmas in 2020. By the time she walked to her car—15 minutes or so—her face tingled painfully like a burn. An hour later, when she got home, someone called 911, and paramedics found her blood pressure was sky high.
The next day, the burning and tingling had turned into full-scale paresthesia—her skin felt like it was constantly on fire. New symptoms had developed overnight. Tinnitus began, loud constant ringing in her ears. Blurred vision and dizziness set in.
Then her chest tightened. It felt as though someone had tied a rope around her chest and was constantly squeezing the life out of her.
Over two weeks, she worsened. "I thought I was going to die," she said.
Other doctors couldn't help her, so Dr. Hertz did her own research. She found scores of other COVID shot recipients experiencing similar, severe injuries ... or even worse. The media would not report their stories. In addition, social media was deleting their personal stories as "false information."
But Dr. Hertz refused to quit OR be silenced.
She was on a mission to find other victims AND the information to help them. She created a COVID-19 injection injury website and was astonished—and horrified—when membership exploded. There were thousands of COVID shot victims just like her.
"My belief is there are so many of us," Dr. Hertz said. "We amount to thousands of us who have had neurological reactions [to the COVID shot]. It is just too threatening for our government, governmental agencies and drug companies to release this data, so they have kept it under cover."
The cries for help are flooding our office. A desperate mother trying to help her daughter wrote, I beg you for any assistance you can offer!
Please help us help these precious people. The impact of your donation will be effectively DOUBLED by our Challenge Grant.
Unfortunately, Dr. Hertz is not alone in her reactions to these injections. In fact, there were many whose injuries were even worse.
VAERS reports 11,405 people died after these shots. Dr. Hertz is just one of the "adverse reactions" that now stands at over 491,000 people. And this increases by 25,000-40,000 more victims each week.
And keep in mind that this number is traditionally less than 1% of the real number of injection reactions.
Yet, Big Pharma and the Biden administration ignores these people. Instead of listening to them, they are forcing people to get the shots or lose their jobs or education.
The Chicago Sun-Times editorial staff wrote a shocking article titled "Enough with the nonsense. Every government and business should require the vaccine: Do what it takes to protect the country." This sounds a lot like Nazi Germany that blamed the Jews for diseases.
As a pastor, my heart aches for these people. As an attorney, I will fight for them. But I need your help. No one should be forced to take these shots. DOUBLE your gift with our Challenge Grant.

This week, the Department of Justice (DOJ) issued an absurd memo, which said federal law and the FDA state that each person has an "option to accept or refuse" the shots, but that does not mean you can refuse. This lawless memo will result in people being killed, injured, terminated or kicked out of school.
This is so wrong! The events of this week have exploded. Desperate cries for help are coming to our office, my email and even my cell phone.
One student has shelled out 400,000 dollars on her education to reach her fourth year of medical residency. But now that she can see the end, she has been told to get the jab or end her career.
I wish I could convey to you my emotions. I wish you could hear these pleas for help.
Students are getting the ultimatum. Employees are threatened with termination. This is insane.
No matter your position on the COVID shots, we should all agree that our freedom to work, shop, dine, travel and worship must not depend on a vaccine passport from a government official or medical dictator.
Fax state and federal lawmakers. Say NO MANDATORY SHOTS OR VACCINE PASSPORTS.
Our work is only possible because of support from people like you who keep us on the front lines. Stand with us today by signing up to give monthly recurring donations or a one-time gift today that our Challenge Grant will now effectively double.

Onward,
Mat Staver
Chairman
Liberty Counsel Action


P.S. Our Challenge Grant will effectively DOUBLE the impact of your donations! Select here to equip our staff to fight this battle for free and fair medical choices for everyone.
P.P.S. Send faxes to key leaders demanding NO MANDATORY SHOTS OR VACCINE PASSPORTS. And then sign our petition.
---
Sources:
Board, CST Editorial. 2021. "Enough with the Nonsense. Every Government and Business Should Require the Vaccine." Chicago Sun-Times. July 28, 2021. Chicago.suntimes.com/2021/7/28/22596254/anti-vaxx-mandatory-vaccinations-federal-government-joe-biden-polio-editorial.
lcaction.org/vaccine
lc.org/newsroom/details/072921-dojs-covid-shot-mandate-memo-is-absurd-1
"The OpenVAERS Project." 2021. The OpenVAERS Project. Openvaers.com/covid-data.