"My husband just was forced to identify himself as un-vaccinated today," one woman wrote us. Now his company is building "a case to terminate [him] after 25 years of employment."
John wrote that his "company is mandating COVID vaccines as a condition of employment. No informed consent, no option to decline, no other option such as weekly testing. Please help us!"
These people are not alone. Almost 3 out of 4 Americans "would quit their jobs if they were required to take a COVID-19 vaccine," according to a poll released by ABC News and The Washington Post. Only 18% would take the jab to keep their job.
They are reaching out to us in record numbers and pleading for help. This will be an unmitigated disaster in health care, law enforcement and every private and public employment sector.
I WILL NOT let Joe Biden—or anyone else—treat people this way.
Join us in the battle for medical freedom! Support Liberty Counsel Action's efforts to fight this today! Give NOW and have YOUR IMPACT DOUBLED by our Challenge Grant. —Mat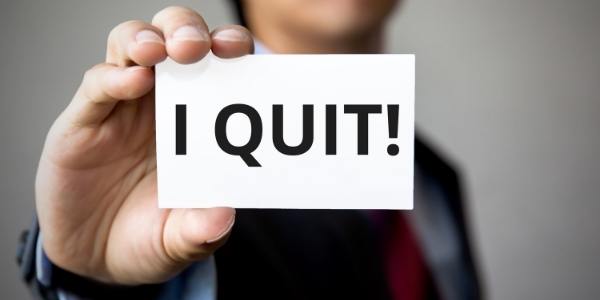 Emily Nixon, nurse and spokesperson for The Coalition for Healthcare Workers Against Medical Mandates, said her organization has 2,500 health care workers across Maine, and 1,800 of them are willing to be terminated if the rule to get jabbed is enforced. That's 72%! This group is one of many coalitions that have joined together to file a lawsuit complementing our fight in Maine against the COVID shot mandates.
"The vaccine killed my next-door neighbor," one person wrote us.
But Fauci doesn't care. "There should be more mandates," he said. "There really should be."
"I am in the military and at risk of losing a full retirement over this experimental, unnecessary treatment that appears to be driven by profit motive over health concerns," a female service member writes. "Lord, please grant us freedom from this medical tyranny that threatens our bodies that you have created to be Your temple."
Many in the military were forced to take the emergency anthrax vaccine during the Gulf War, and now they are suffering the consequences. We will not let Biden injure our service members with these untested COVID shots.
"The vaccine killed my sister," wrote one person seeking help.
"I have not felt good since June 24th. ... I now fear a lifetime of tests and doc visits to figure this out so I can live a normal life again," says another victim injured by the shots.
"I simply don't want to receive a non-FDA-approved vaccine," writes a health care professional desperately seeking to avoid her deadline.
"This is a way for the government to get rid of those not willing to comply with their unacceptable and harmful mandates despite the facts this experimental vaccine is not working, but rather causing major health issues," writes a military chaplain and veteran of the Iraq War.
Every morning, our email inboxes are filled with new cries for help against the shot mandates, interspersed with tragic details of shot injuries and deaths. Fund the fight for medical freedom and have YOUR IMPACT DOUBLED by the Challenge Grant. Select here or the button below.

This feverish effort to force a needle into every arm has infected corporate and institutional America as well.
"I've been a correctional peace officer for the prison system for 16 years. I'm four years away from retirement and I absolutely won't take the vaccine, so I'm afraid I might lose my job over this. Is there anything you can do on my behalf?"
"I don't agree that students should have to get the vaccine in order to continue education," says a student three years into his degree at a private university that denied his request for a religious exemption. "Is there anything you could do to help me and my wife?"
"I don't want to get the vaccine and I don't want to lose my job. What recourse or options do I have?" another person wrote us who is desperate to keep their livelihood and their health.
But perhaps this plea says it best: "HELP ... STOP this please. Lord help us all."
A sign at the Thurston County Courthouse in Olympia, Washington, says, "NO ADMITTANCE without vaccine verification."
The shots are maiming, paralyzing and killing people, but Biden continues his mad quest to inject every American.
No vaccine since the inception of VAERS in 1990 has caused as many injuries and deaths as the COVID shots.
We need YOUR HELP to fight this massive nationwide battle! The cries of the people for help keep flooding our office. Help us help these people through our Challenge Grant that will DOUBLE each gift. Your help is saving both lives and liberty!
You can also help stop the tyranny by faxing governors and Congress. Tell them NO MANDATORY COVID SHOTS OR VACCINE PASSPORTS! Urge these leaders to push back and protect freedom with your urgent fax.

Please, help us help others in need!
Mat Staver, Chairman
Liberty Counsel Action


P.S. Our Challenge Grant will DOUBLE the impact of every donation. Please, prayerfully consider supporting our work today.
P.P.S. Fax state and federal lawmakers to say NO MANDATORY COVID SHOTS OR VACCINE PASSPORTS. And sign our petition. Then spread the word about Walk Out Wednesday. Visit walkoutwednesday.net.


---


Sources:
Marino, David Jr. 2021. "Newly Formed Coalition Sues Maine over COVID Vaccine Mandate for Health Care Workers." WGME. September 8, 2021. Wgme.com/news/local/newly-formed-coalition-sues-maine-over-covid-vaccine-mandate-for-health-care-workers.
Moore, Art. 2021. "Poll: 3/4 of Unvaxxed Americans Would Quit Job If Shot Required." WND. September 7, 2021. Wnd.com/2021/09/4944086/.
"Resources & Research." Liberty Counsel, 2021. LC.org/vaccine.
"The OpenVAERS Project." n.d. The OpenVAERS Project. openvaers.com/covid-data.
"Walk Out Wednesday." WalkOutWednesday.net. Liberty Counsel, 2021. walkoutwednesday.net.‌