Yesterday, we received over 550 new requests for legal help, and that was on top of the more than 1,200 requests over the weekend. Many of the individuals are organizing hundreds or even thousands more people.
One person said, "We've been inundated by people reaching out to us to help them with the process ... and where to go and how to fill out their forms. … I listened to your video, and I also listened to the teleconference with the lawyer in which I compiled a PDF document to help people that may not have time to watch the videos or do the teleconference, but I am still sending them all to your site because it has the most information and is the most thorough and supportive in helping navigate these uncertain waters. So, from the bottom of my heart, I am truly grateful for all that you are doing to help people! As a soon-to-be-unemployed nurse because of the vaccine mandate, it is so refreshing to hear you speak and give guidance to those that are worried, scared and afraid of what the future might hold. … I do feel that you are an answer to so many of our prayers."
This is what your support is helping us accomplish. And this is just the tip of the iceberg. We need your help to fight the shot mandates. DOUBLE your gift through our Challenge Grant. Give now. —Mat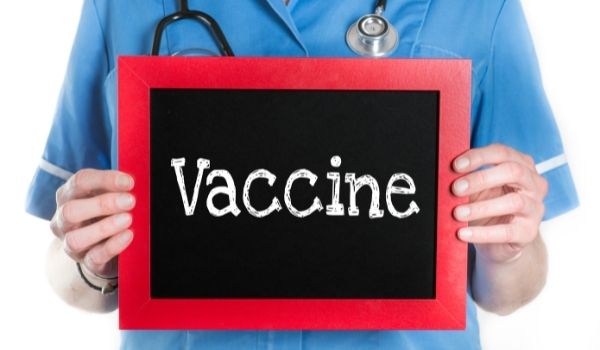 Biden's commerce secretary, Gina Raimondo, told MSNBC: "It is unacceptable now that people aren't getting vaccinated." She concluded, "If you do not want to get vaccinated, you can work from home. You can homeschool your children. You can shop online."
Along those lines, the Biden administration is considering making all airlines, cruise lines and travel businesses require COVID shots for all patrons. This is the latest in Biden's demands to force the shots.
This is eerily similar to the social credit score present in Communist China!
Biden intends to use the same coercion to make your ability to travel depend on whether you got the shots. He is considering suspending federal support of these airline companies, if they do not comply.
In fact, Biden was even caught on camera discussing Vaccine Passports, "You're going to fly abroad … you're going to have to have proof," he said.
Royal Caribbean, Disney Cruise Line and Norwegian are requiring passengers 12 years and older to be jabbed before they can use their tickets. Under Florida law, these companies will be fined 5,000 dollars for each passenger they require to show proof of the shots.
Even Anthony Fauci is pushing Vaccine Passports. He said, "I would support that, if you want to get on a plane and travel with other people, that you should be vaccinated."
Join us in the battle for medical freedom! Support Liberty Counsel Action's efforts to fight this today! Give NOW and have YOUR IMPACT DOUBLED by our Challenge Grant.
The problem is that the shots DO NOT STOP COVID. The virus continues to spread even among those who are fully injected. Some nurses have shared that 80% of the people they treated in ICU for COVID since March had already been injected! The government is blaming the wrong people, and because of that, very serious problems will continue!
One nurse reported that two patients said "their grandparents died shortly after the second shot, two reported spontaneous abortions, one reported a stroke, two reported complete body paralyses with one 27-year-old losing the function of his arm for three months and counting (the one that was injected), five reported changes in menses, and one client reported a return of menopausal symptoms, which were 10x worse than previously experienced. ... This is dangerous practice."
I need your help in prayer and support. No one should be forced to take these shots. DOUBLE your gift with our Challenge Grant today.

Hospital staff reached out to us asking for help, stating, "I am full of anxiety, sleepless nights and stomach issues due to the stress of this."
Another staff member wrote, "My hospital has mandated all workers get the Covid vaccine. I applied for religious exemption but was denied. I feel I am being discriminated against because they are telling me my belief isn't good enough."
... and there are 20,000+ other people begging my team for help! People are calling us every single day, weeping, begging for help. They do not want to take these shots, nor do they want to be fired, expelled from school or dishonorably discharged from the military. Every time Biden opens his mouth to impose another mandate, our requests for legal help explode.
Pray for our team and for the tens of thousands who have already requested our help.
In addition to DOUBLING the impact of your gift through our Challenge Grant, you can also fax state and federal lawmakers. Say NO MANDATORY SHOTS OR VACCINE PASSPORTS.

I am grateful for how you have helped equip our team for this critical moment. Stand with us today by signing up to give monthly recurring donations or a one-time gift that our Challenge Grant will now effectively double.
Onward,
Mat Staver
Chairman
Liberty Counsel Action


P.S. Our Challenge Grant will effectively DOUBLE the impact of your donations! Select here to equip our staff to fight this battle for free and fair medical choices for everyone.
P.P.S. Send faxes to key leaders demanding NO MANDATORY SHOTS OR VACCINE PASSPORTS. And then sign our petition.


---
Sources:
Anonymous Nurse. 2021. "Real Testimonials." C19 VAX REACTIONS. Accessed September 15, 2021. C19vaxreactions.com/real-medical-observations.html.
Key, Pam. 2021. "Commerce Sec Raimondo: 'Nobody Is Being Forced' to Get Vaccinated under Biden Mandate." Breitbart. September 13, 2021. Breitbart.com/clips/2021/09/13/commerce-sec-raimondo-nobody-is-being-forced-to-get-vaccinated-under-biden-mandate/.
PROTEST FOR FREEDOM! 2021. Walk Out Wednesday: 12 noon your time zone. WalkoutWednesday.net
Schnell, Mychael. 2021. "Fauci Says He Would Support Vaccine Requirements for Air Travel." TheHill. September 12, 2021. Thehill.com/policy/healthcare/571902-fauci-says-he-would-support-vaccine-requirements-for-air-travel.
"Vaccine - Liberty Counsel Action." 2021. Lcaction.org. Accessed August 16, 2021. Lcaction.org/vaccine.