Yesterday, representatives at the U.N. World Health Assembly were scheduled to vote on Joe Biden's dangerous amendments to grant greater power to the World Health Organization (WHO). However, during this meeting, African nations objected to these new measures, which has delayed the vote—at least temporarily.
I'll explain below how we are making progress to block Biden's amendments. We need to do everything possible to stop these amendments. If they pass, WHO will assert global control over 194 nations—including the United States.
Demand that Congress STOP Joe Biden from putting America under the U.N.'s one-world governance. There is no time to waste! —Mat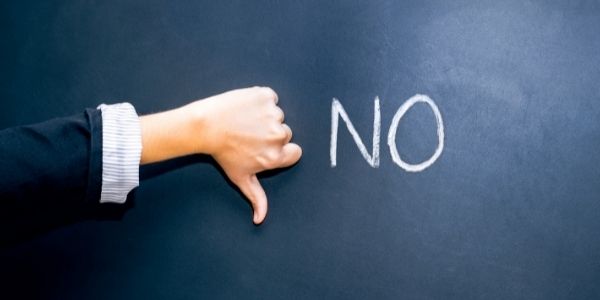 Yesterday, Director-General Tedros Adhanom Ghebreyesus was elected without opposition to a second five-year term as head of WHO.
However, nations in Africa—Tedros' home continent—voiced objections to Joe Biden's amendments to the International Health Regulations (IHR), which would give additional authority to the foreign, unaccountable WHO. In addition, Iran and Malaysia also expressed concerns about how these amendments were being raced through the approval process.
If the African countries continue to object, the amendments might not pass this week. The African countries did not say they oppose the amendments but just raised concerns about fast-tracking them. The reason for the concern—WHO is pursuing a parallel track for a new, even more expansive treaty, and the African countries believe "all reforms should be tackled together as part of a 'holistic package' at a later stage," according to U.S. News.
In addition to these amendments, WHO is meeting August 1 to discuss a working draft of a new treaty that will give WHO even more global power. This is the parallel track the African nations appear to support.
Biden's team will, no doubt, pressure these African countries to support the amendments by threatening to withhold funding, as the Obama-Biden administration frequently did to pressure nations to adopt LGBTQ policies.
This is why it is so critical to tell members of Congress to stop these WHO amendments.
We must STOP THE WHO TAKEOVER OF OUR FREEDOM. Send your urgent faxes to demand members of Congress do everything in their power to protect American sovereignty and that of other nations.
LC Action staff is working directly with U.S. House Rep. Bob Good (R-VA) and the staff of Rep. Ralph Norman (R-SC) regarding our concerns about the WHO amendments.
On Monday, Rep. Norman and the House Freedom Caucus sent an open letter demanding that Joe Biden stop pushing these amendments. And this week, Gov. Ron DeSantis said during a press conference that Florida would resist WHO.
We are grateful to these members of Congress and Gov. DeSantis, but much more is needed.
There are still three more days left in the World Health Assembly annual meeting. It can return to this topic and pass these amendments at any point before May 28, 2022. We need to be on high alert and urge Congress to protect American sovereignty.
Push back against WHO before it's too late. Send your urgent faxes to members of Congress to oppose sacrificing Americans' sovereignty to WHO.
Up to now, governors and mayors have had the power to declare a state of emergency, but under these amendments, they will become little more than enforcers of the global restrictions WHO issues. WHO will wield this new authority over 194 nations.
Even if you had a governor who opposed the WHO directives, WHO has allies in the White House and in restrictive states like New York and California, just to name a few. And WHO can pressure other countries to close their borders to Americans (or just to Floridians or South Dakotans, for instance), require Vaccine Passports, stop the export or import of food, restrict travel by air and sea, and otherwise isolate America or resisting U.S. states.
Let's wind back the clock to August/September 2020, when Gov. DeSantis threw open the doors of Florida. Months earlier, businesses were open, and people began flocking to the Sunshine State. He directed that schools open for in-person instruction. Former Governor of New York Anthony Cuomo was livid. He imposed travel restrictions on people arriving in New York from Florida. However, all the dire predictions about Florida's actions placing the country at risk were proven false.
But, if WHO were in charge, WHO could pressure the United States to impose travel restrictions on Florida. And if that were not successful, WHO could pressure other member nations to isolate Florida. WHO could lock down anyone who lives in Florida or who traveled to Florida from going to other nations that have bowed to WHO's demands.
This is outrageous because it will crush freedom. My right to travel, shop, dine or worship should not depend on the latest injection fad and interfere with the independence of medical doctors and pharmacies. WHO will dictate what doctors can prescribe and which medications you can receive.
Send your faxes to members of Congress to stop WHO from taking control of America.
We want to keep you updated on the fast-paced events happening in Washington, D.C., and around the world, so you can make your voice heard on key issues like the one before us now.
We hope you will join us by giving your best gift to strengthen our voice against tyranny and support our mission by signing up for recurring monthly donations to help end these attacks on freedom.

Our freedom and our future depend on our actions now.
Mat Staver, Chairman
Liberty Counsel Action


P.S. You can also sign our petition to members of Congress to do everything in their power to stop Biden from giving American sovereignty to WHO.



---
Sources:
"Biden's Amendments Hand U.S. Sovereignty to the WHO." Liberty Counsel, May 12, 2022. Lc.org/newsroom/details/051222-bidens-amendments-hand-us-sovereignty-to-the-who.
Farge, Emma, and Jennifer Rigby. 2022. "Africa Objects to U.S. Push to Reform Health Rules at WHO Assembly." Reuters, May 24, 2022. Reuters.com/business/healthcare-pharmaceuticals/africa-objects-us-push-reform-health-rules-who-assembly-2022-05-24/.
Tapscott, Mark. 2022. "Rep. Ralph Norman, House Freedom Caucus Call on Biden to Drop WHO Amendments." The Epoch Times, May 23, 2022. Theepochtimes.com/rep-ralph-norman-house-freedom-caucus-call-on-biden-to-drop-who-amendments_4485376.html.
"World Health Assembly Agrees to Launch Process to Develop Historic Global Accord on Pandemic Prevention, Preparedness and Response." World Health Organization, December 1, 2021. Who.int/news/item/01-12-2021-world-health-assembly-agrees-to-launch-process-to-develop-historic-global-accord-on-pandemic-prevention-preparedness-and-response.