The U.S. House already passed SEVERAL bills demanding abortions be carried out in every state and territory, even by people of faith (HR 8296, HR 8297 and HR 3755). And there are more abortion bills that began in the Senate with 52 senators actively trying to push them to passage through that chamber (S 4132 and S 3713).
The Democrats have 48 votes to abolish the 60-vote filibuster rule, and 49 with Kamala Harris. They only need two more votes to abolish the filibuster and pass these radical abortion bills—along with their entire agenda.
The vicious protesters that targeted the Supreme Court, the Justices and pro-life organizations are now turning to Congress! The most radical agenda imaginable is just one vote from passing. We could easily lose the great victory for life that came through the Supreme Court's recent Dobbs ruling.
In addition, governors are facing incredible pressure and rapid-fire litigation regarding abortion. Fax members of the Senate and our state leaders to urge them to protect life and end abortion now. —Mat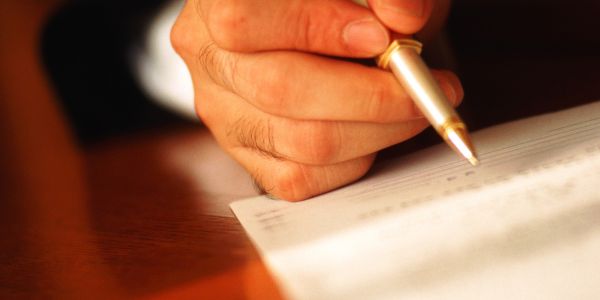 Now there are at least five major pro-abortion bills that have the opportunity right now to pass the U.S. Senate... which is the only thing standing between them and abortions forced across the nation. They only need two more votes to discard the filibuster and make abortion the law of the land.
Earlier this year, Democrat Senators Joe Manchin (WV) and Kyrsten Sinema (AZ) said they oppose abolishing the 60-vote filibuster rule. So did Republican Senators Susan Collins (ME) and Lisa Murkowski (AK). But ALL FOUR want to codify Roe v. Wade as federal law.
If only two of these four senators cave and support the "nuclear option" to erase the filibuster, the Senate can pass any of the abortion bills. But it will not stop there.
Joe Biden has called on Congress to "restore the protections of Roe v. Wade as federal law." U.S. Rep. Maxine Waters (D-CA) exclaimed, "The hell with the Supreme Court."
Sen. Sinema is from Arizona where violence erupted around the state capitol building with legislators trapped inside. The protesters had to be dispersed with tear gas, and some were arrested. The pressure on members of state legislatures is intense, as it is in the U.S. Congress.
In Washington, D.C., even a U.S. legislator, Rep. Judy Chu (D-CA), was arrested for protesting, blocking an intersection and refusing to obey multiple police requests to leave the area.
Two years ago, Sen. Chuck Schumer (D-NY) stood on the steps of the Supreme Court and threatened Justices Gorsuch and Kavanaugh. Schumer is promising a vote on abortion, and he can bring these bills to vote at any time the floor is open. The senators are feeling the heat from abortion advocates. They must hear from you.
I emphasize again: IF ONLY TWO MORE SENATORS VOTE TO ABOLISH THE 60-VOTE FILIBUSTER RULE, THE DOBBS DECISION WILL BE ERASED AND ABORTION WILL AGAIN BE FORCED ON THE STATES.
If the filibuster is abolished, and abortion and other disastrous bills become law, this fall's midterm election will not be able to undo these laws. Even if there is a change in leadership in both the U.S. House and Senate, and Congress votes to repeal these bills, Joe Biden would simply veto their vote.
We cannot have fought to repeal Roe for 50 years … only to turn around and lose this battle in the Senate.
Republican Sen. Collins recently railed against the Dobbs ruling on abortion, saying:
"The threshold question of whether abortion is legal needs to be consistent at a national level. … This ill-considered action … is a sudden and radical jolt to the country that will lead to political chaos, anger and a further loss of confidence in our government."
She told CBS the Dobbs abortion decision "creates a growing need for the Senate to pass the 'Women's Health Protection Act,'" which is one of the abortion bills the House has advanced. In addition, Sen. Collins stated she supported Justice Kavanaugh's nomination to the Court because she "believed he would uphold Roe v. Wade," but now feels she was misled.
The Dobbs decision says that "Roe was egregiously wrong from the start." Indeed, abortion has no basis in the Constitution. Urge our federal and state leaders to protect life and end abortion!
We have worked for decades for the magnificent VICTORY FOR LIFE that came through the Dobbs ruling. This decision will reverberate around the world. Law students will be taught about Dobbs and not about the constitutionally baseless Roe and Casey opinions. And best of all, many children will now live who may have died a cruel death!
Along with our pro-life work, we are working nationally to advance life and liberty. And our research team continues to provide critical information to push back against the illegal COVID shot mandates.
Please be in prayer for our country and for us. And please prayerfully consider supporting Liberty Counsel Action. A generous Challenge Grant will effectively DOUBLE the impact of your donation.
Mat Staver, Chairman
Liberty Counsel Action


P.S. You can also join our petition to protect life and end abortion.



---
Sources:
Catenacci, Thomas. "Maxine Waters Reacts to Dobbs Ruling: 'the Hell with the Supreme Court. We Will Defy Them.'" Fox News, June 24, 2022. Foxnews.com/politics/maxine-waters-reacts-dobbs-ruling-hell-supreme-court-we-will-defy-them.

"Dobbs v. Jackson Women's Health Organization." Supreme Court of the United States, June 24, 2022. Supremecourt.gov/opinions/21pdf/19-1392_6j37.pdf.

"Remarks by President Biden on the Supreme Court Decision to Overturn Roe v. Wade." The White House. The United States Government, June 24, 2022. Whitehouse.gov/briefing-room/speeches-remarks/2022/06/24/remarks-by-president-biden-on-the-supreme-court-decision-to-overturn-roe-v-wade/.

Richard, Lawrence, and Adam Sabes. "Arizona Abortion Protest: Police Release Tear Gas, Lawmakers 'Held Hostage' in Senate Building." Fox News, June 25, 2022. Foxnews.com/us/arizona-senate-abortion-protest-hostage.

"Schumer Statement on Scotus Overturning Roe and Republicans' Complicity in This Dangerous Decision to End Abortion Rights." Senate Democratic Leadership, June 24, 2022. Democrats.senate.gov/newsroom/press-releases/schumer-statement-on-scotus-overturning-roe-and-republicans-complicity-in-this-dangerous-decision-to-end-abortion-rights.

"SCOTUS Overturns Roe v. Wade." Liberty Counsel, June 24, 2022. Lc.org/newsroom/details/062422-scotus-overturns-roe-v-wade.

"Senator Collins' Statement on SCOTUS' Dobbs Decision." U.S. Senator Susan Collins, June 24, 2022. Collins.senate.gov/newsroom/senator-collins-statement-on-scotus-dobbs-decision.

Sharp, David, and Patrick Whittle. "Collins Blasted after Abortion Ruling She Calls 'Inconsistent' with Justices' Testimony." USA Today, June 25, 2022. Usatoday.com/story/news/politics/2022/06/25/sen-collins-blasted-after-abortion-ruling/7733471001/.

Schnell, Mychael. "House Passes Bills to Protect Abortion Access Following Roe Reversal." The Hill, July 15, 2022. Thehill.com/policy/healthcare/3561137-house-passes-bills-to-protect-abortion-access-following-roe-reversal/.

Sneed, Tierney. "Some States Move Quickly to Ban Abortion after Supreme Court Ruling." CNN, June 25, 2022. Cnn.com/2022/06/24/politics/abortion-ban-states-move-quickly/index.html.