The World Health Assembly ended yesterday, but globalists are not taking a vacation. They're coming for your freedom and your money. There is a global effort to usher in a digital, program-controlled electronic money system. Incredibly, 114 countries are exploring an electronic, government-controlled digital currency. These nations represent 95% of the gross domestic product (GDP) worldwide.
Of the 114 countries, 29 are already in the pilot or the launched phase of a Central Bank Digital Currency (CBDC).
If globalists succeed in controlling your money, they can control you and all your actions. Three bills in the House and Senate stand in favor of Joe Biden's desire for a CBDC. We MUST make sure these bills pass or he will take Orwellian control of your finances and put into effect essentially a line-item veto that the government will have over your money.
Please, take a moment to Tell Congress to VOTE YES on HR 1122, HR 3712, and S 887 to protect Americans from Biden's CCP-like FedCoin, then read on for the details of this shocking plan to control us. — Mat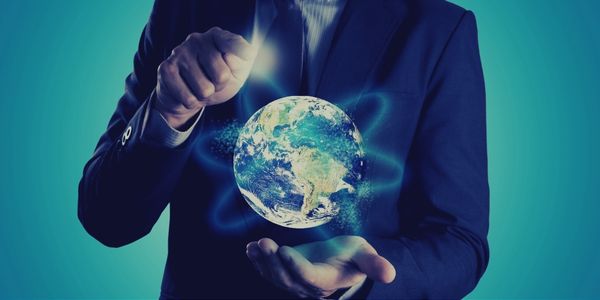 A CBDC push is not isolated to China. It is being explored or launched in India, Japan, Brazil, Russia, Ghana, Singapore, and even Canada and Mexico are moving forward.
A new bill in Congress will block the government or its affiliated agencies from even experimenting with CBDC. Rep. Alex Mooney's (R-WV) bill would block the Federal Reserve from testing a CBDC without the explicit approval of Congress.
"Congress cannot give an inch when it comes to CBDCs," said Rep. Mooney. CBDCs "are being used by authoritarian countries right now to crack down on dissent. That's why closing this pilot program loophole is so important."
Right now, there are 17 legislators that have co-signed this bill, but we need to wake up Congress and get many more to understand the real threat that a Central Bank Digital Currency poses to our freedom and our financial system. CBDCs allow the government to control the creation, distribution, and exchange of all currency, which is the death knell of free markets and private property rights.
Over Memorial Day weekend, Republicans and Democrats negotiated a debt ceiling "deal" to continue funding the government. Instead of giving the IRS an extra 80 billion dollars to investigate and persecute people of faith, Republicans settled on giving the IRS 70 billion dollars to carry out the same task. This is not exactly something to celebrate and, frankly, is a slap in the face of freedom that so many Americans died to preserve around the world.
One part of that deal to the IRS is that Joe Biden wants to know how and where you are spending your money. As you may recall, in October 2021, Joe Biden unilaterally decided that the U.S. government should be allowed to spy on any bank account that transacts more than 600 dollars in any given year. Thankfully, a massive outcry from citizens and Congress put a stop to Biden's plans.
But for Biden, that 600-dollar limit was just the first step. Biden and his globalist pals have developed a new way to control your finances. Biden's Fed-issued Central Bank Digital Currency puts the government inside every one of your bank accounts, making them able to spy on every single transaction you make, no matter how small.
Even worse, the CBDC allows the government to control your spending, permitting or prohibiting certain purchases. Think of it like food stamps that permit and forbid certain purchases. The CBDC could do the same thing on a much broader scale.
Central Bank Digital Currencies (CBDC) are designed for one singular purpose — ultimate control over law-abiding citizens' purchases, actions, and movements. Protect YOUR financial privacy! Tell Congress to VOTE YES on HR 1122, HR 3712, and S 887!
These CBDC practices are already well underway in China, which uses its digital-yuan CBDC to control its citizens' every move. If anyone does not toe the Party line, the Chinese government cuts off the funds of anyone who dares to complain about the communist state's failures.
If the federal government could monitor and control your money, imagine how it could use CBDC to do all of the following:
Block or limit purchases.

Block contributions to certain nonprofit organizations.

Incentivize certain purchases.

Place a time limit on your purchases.

And much more.
Now is the best time to stop this. Before it starts. Send your urgent fax to Congress to urge them to take action before it is too late. We cannot let that happen. These attacks on freedom are serious. Tell Congress to VOTE YES on HR 1122, HR 3712, and S 887 to protect Americans from Biden's grab for our money!
The book of Philippians reminds us, "Forgetting what is behind and straining toward what is ahead, I press on toward the goal to win the prize for which God has called me heavenward in Christ Jesus" (Phil. 3:13-14).
Together, let us press on and not get weary in doing what is right.

Mat Staver, Chairman
Liberty Counsel Action


P.S. Make use of our Challenge Grant to effectively DOUBLE the impact of your donations! Select here to equip our staff to fight for these little lives.
P.P.S. Send faxes to key leaders demanding that they protect these children. Then sign our petition.


---

Sources:
"CBDC Tracker." Atlantic Council, 2022. Atlanticcouncil.org/cbdctracker/.
Sheehan, Brittany. "House Republicans Rally against Federal Reserve's Digital Dollar CBDC Pilot Programs." RedState, May 26, 2023. Redstate.com/brutalbrittany/2023/05/26/house-republicans-rally-against-federal-reserves-digital-dollar-cbdc-pilot-programs-n752037.
Terrett, Eleanor. "Mooney Unveils Bill to Block Central Bank Digital Currency Pilot Program." MSN, May 30, 2023. Msn.com/en-us/news/other/mooney-unveils-bill-to-block-central-bank-digital-currency-pilot-program/ar-AA1bTENy.