Rep. Van Drew's office has confirmed he signed the discharge petition we had been asking him to sign! The petition officially requests a full House vote on the Born-Alive Abortion Survivors Protection Act. This is the culmination of months of our work together. Your petition signatures, faxes, and phone calls all made a huge difference!

So, THANK YOU! - Mat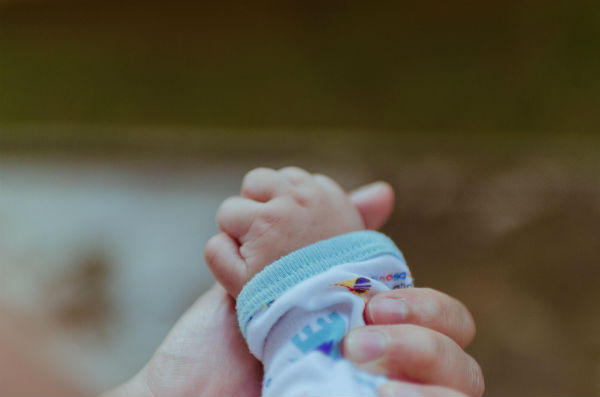 It is an incredible honor to partner with you on vital issues such as defending innocent human life! Rep. Van Drew's signature on the discharge petition is a great victory for saving precious children who survive abortions. I thank Rep. Van Drew for taking this action.
But as we celebrate this today, keep in mind that our work is FAR from being over. We still need 14 more members of the U.S. House to sign the discharge petition to overcome Speaker Pelosi's obstruction of this bill.
Our staff is working hard to get the truth into the hands of more legislators across Capitol Hill. We are taking our powerful 4-page summary of the truths Sandra Merritt and others exposed one by one to legislative offices in D.C.
Please be in prayer for these encounters—that we will be meeting the legislators and staff who can be convinced to take action and stop the flippant, brutal murder of American newborn babies.
Our team is praying through the decision of who will be our next focus, but you can get a head start on helping us with that today. If you haven't already, sign LCA's petition on this bill. If you have already signed, please spread the word to others who would love to be involved.
One lone voice on Capitol Hill is not enough to overpower the tens of millions of dollars that Planned Parenthood has already designated to take control of the U.S. Senate this year. But when our voice is echoed by thousands, even tens of thousands, of other voters who are demanding justice for these little babies, I believe we can have a huge impact.
If you can spare a moment to invest in sending your own fax directly to these same offices that we will be visiting, that has an incredible way of opening up the doors for LCA's message and opening the ears of those receiving our summary.

The Born-Alive Abortion Survivors Protection Act will simply close some destructive loopholes. This bill will demand equal medical care and treatment for newborns who survive abortion compared to other newborn babies of equal gestational age. Any medical provider or staff who intentionally neglects, abandons, or murders a living newborn baby will be punished. As they should be.
Up to this point, Speaker of the House Nancy Pelosi has been blocking a vote on the Born-Alive Abortion Survivors Protection Act. Once a majority of members of the U.S. House sign this discharge petition, the bill can circumvent the Pelosi roadblock and also the Democrat-majority committees to be brought directly to the House floor for a vote. This will force every representative to take a stand and make a decision—should the systematic killers of newborn babies be protected or prosecuted?
We have created this list of 276 legislators who are standing against this bill. I urge you to pray for God to change their hearts, open their eyes, and take action.
We have created a sample letter for you to use to contact your Senator and another to use for your Representative.
Today's victory and all of the resources are a direct result of your prayers, God's blessings, and your continued partnership with our ministry on Capitol Hill. As Proverbs says, "The horse is prepared against the day of battle: but victory is of the LORD," and we want to give Him praise.
But we also want to prepare additional resources. This month is a critical clash in D.C. between life and death. In two weeks, we will commemorate the lives lost since Roe v. Wade. Donate today to help us prepare to make the best, most vigorous defense of these precious little ones.
Onward,


Mat Staver, Chairman
Liberty Counsel Action
P.S. This battle belongs to the Lord. While the evil of killing babies and harvesting their organs has been going on for decades, now is the time to make this stop. I hope that as a nation, we will rise up to protect these newborns' right to life. Send a fax today to urge Congress to immediately protect these newborns. Or sign our petition to leaders in Congress.
If you are able, please donate. Your support enables our efforts to fight for these lives. Then help us spread the word about the dangerous blockade against this bill by sending this email to your friends.